Sorta model related... *PICS*
When I was working on Hot Rod Model Kits in 1999, one of the projects the editors asked for was to get interviews with some of the car people who were influential in the model car hobby--George Barris, Ed Roth, Daryl Starbird, Dean Jeffries, Tom Daniel, those guys.
Friends in the hobby got me introductions for a number of people, including Ed. I called him one day and explained what I was doing, and I asked him if he'd consent to an interview. He said he didn't do interviews anymore because some guy in New York had put down Ed's work for a variety of reasons after interviewing him. So I told him I understood, but I also told him that I got in trouble in school for drawing Finks when I was a kid. He started to laugh, then told me that at car events he was always hearing from some 50-year-old guy who got in trouble for drawing Rat Fink in geography class.
He told me to send him an email with my questions, gave me his email addy, and told me he'd look at it. I sent 'em down. A few days later, I got this wonderful email in total Big Daddy style. I sent it to my editor, Steve Hendrickson, who promptly said that we had to have it for the book. He asked me to get back in touch with Ed and see what that might entail.
So I called Ed back. He said, "You can have it if you don't change so much as a comma." And he asked for a half-dozen copies of the book. That was it. So in the Revell chapter there's a sidebar story called "History of the World According to Big Daddy." It's the email that Ed sent me.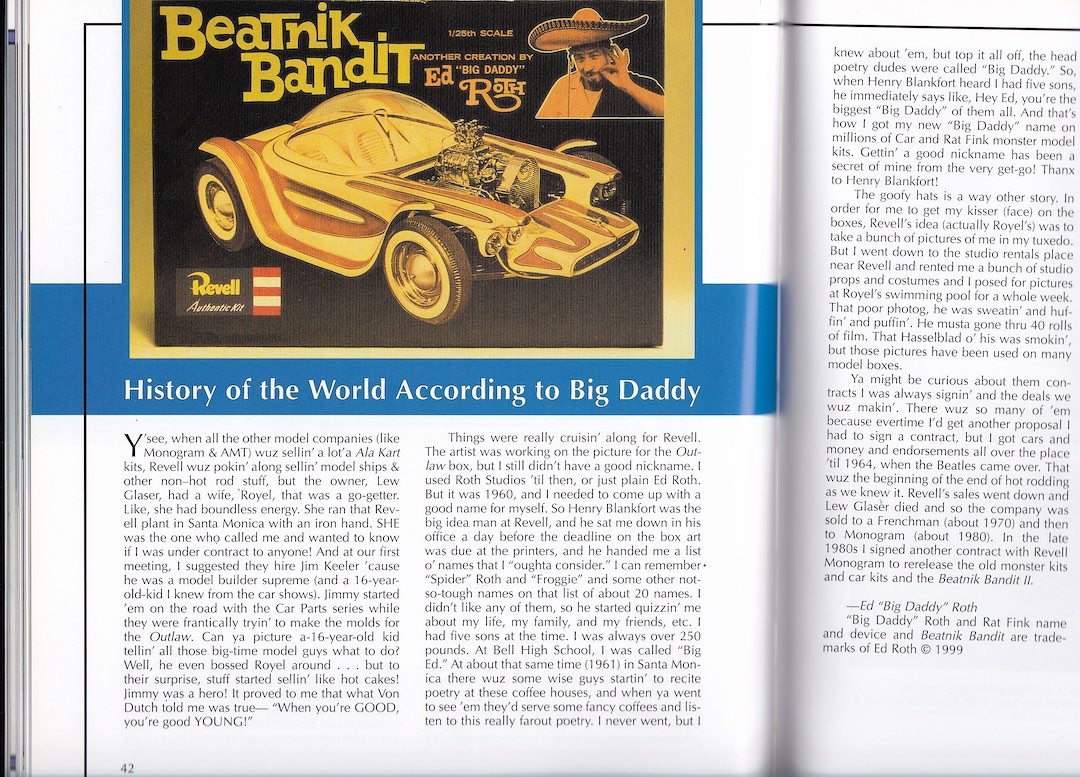 There's another interesting aspect to this. About six months after the book was published I got this phone call. A woman asked, "Mr. Jessee?"
I replied that I was. The voice said, "This is Royle Glaser" (in case you don't know, Lew and Royle Glaser founded Revell). We spoke for a moment, then she told me, "I just read your book Hot Rod Model Kits. It's a good story. But I noticed that you misspelled my first name. It's R-o-y-l-e, not R-o-y-e-l."
I explained about Ed's email (which misspelled it) and told her that we had decided to go ahead with it as written. There was a pause, and then, "I understand. He always was interesting to work with."
Nice lady. Wish I'd been able to find her when I was working on the book.
In other news, a few years back I was in a continuing ed class and I was kind of bored. So I started doodling and wound up drawing Rat Fink from memory. Since I wasn't paying complete attention, I didn't notice that the instructor (a STUFFY attorney) was standing behind me watching. And true to form, I got bitched at again for drawing Rat Fink in class--55 years later.
It is what it is.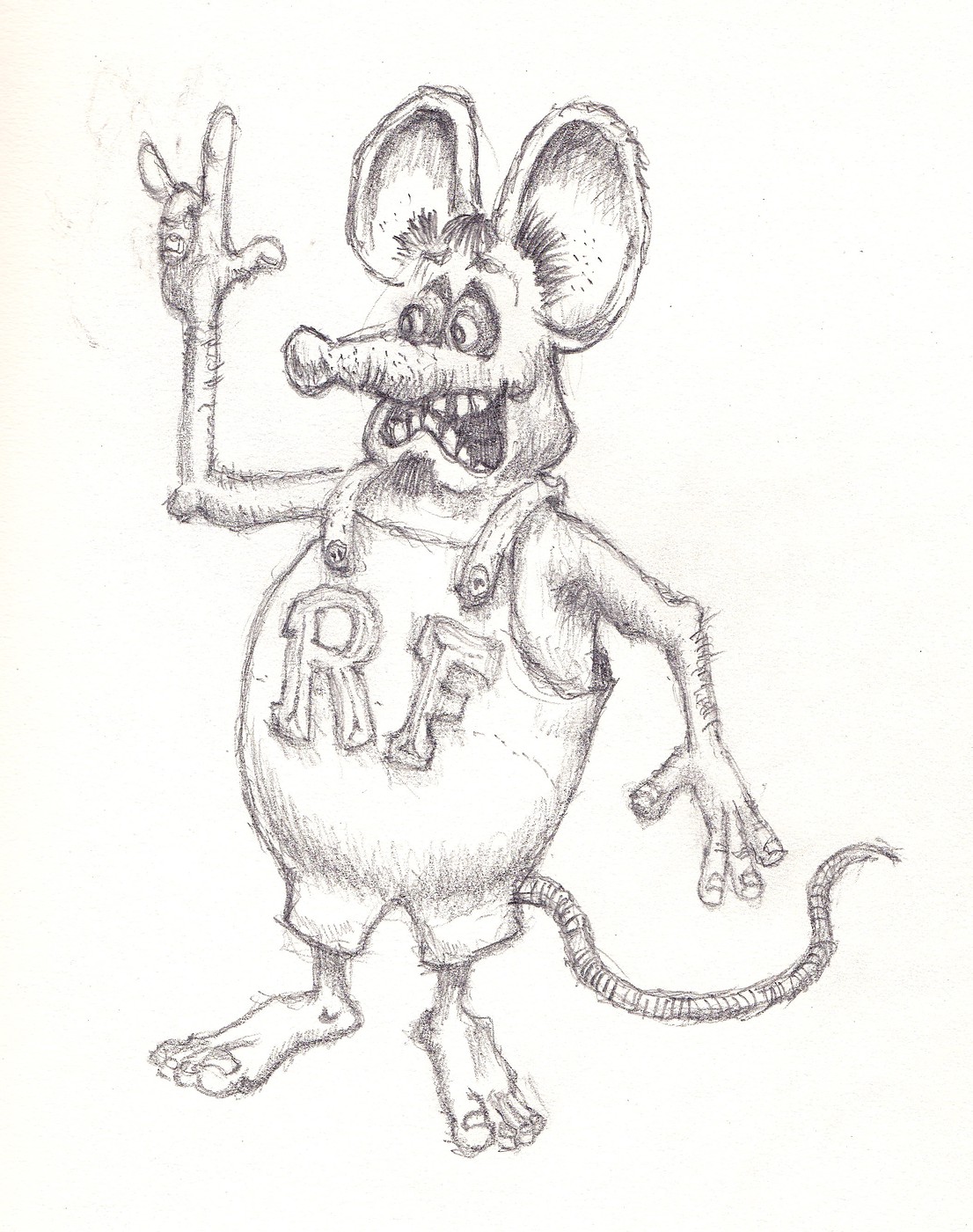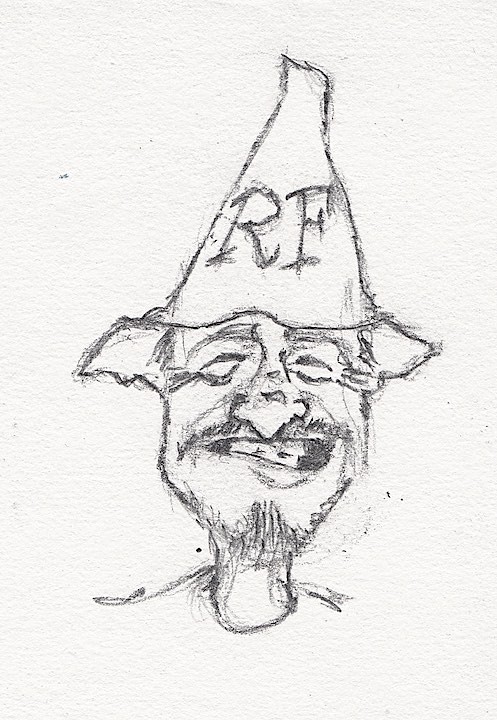 Terry