You could do a little dry-brushing with a slightly lighter shade of dark gray. Or... (PIC) and *LINK*
...you can use ground pastel chalks to create a dry pigment--a dusty color to brush over the whole chassis. Perhaps a little brown wash (very thin brown paint) would help, too.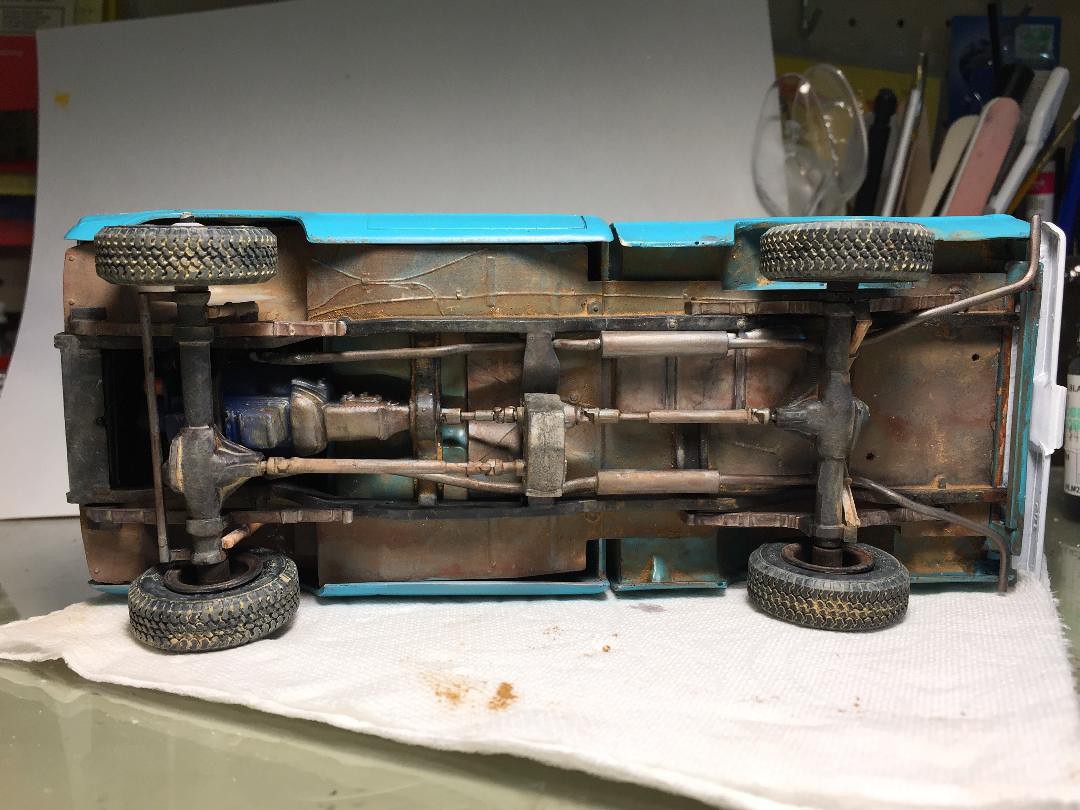 This is maybe more than you want, but it gives you an idea.
Terry