I'll be going back to doing fire service models soon enough but to round out the series of WW II trucks that participated in the Red Ball Express the Autocar 4-5 ton tractor will be the next. The fancy reference is U-7144T. These trucks pulled wood sided cargo trailers, refrigerator units, fuel tank trailers, van trailers and wrecking trailers. As with the Diamond T, they were produced with both a hard top and a canvas soft top.
I made arrangements through a 3D printer to have the front and rear springs done; not to save me work necessarily but the supply of brass strip stock in the thickness and width needed to make up the springs is all but nonexistent. K&S is no longer making it.
In the meantime certain other parts have been started. The frame is ready for cross members and spring purchase points. Tires, wheels and retainer rings are done as are the wheel hubs. Wheels will be drilled for 10 lugs each. The rear axle is a casting using the rear axle from a Mack kit. The front axle will be from another source.
Here's a look at the materials done so far. Further installments will be forthcoming.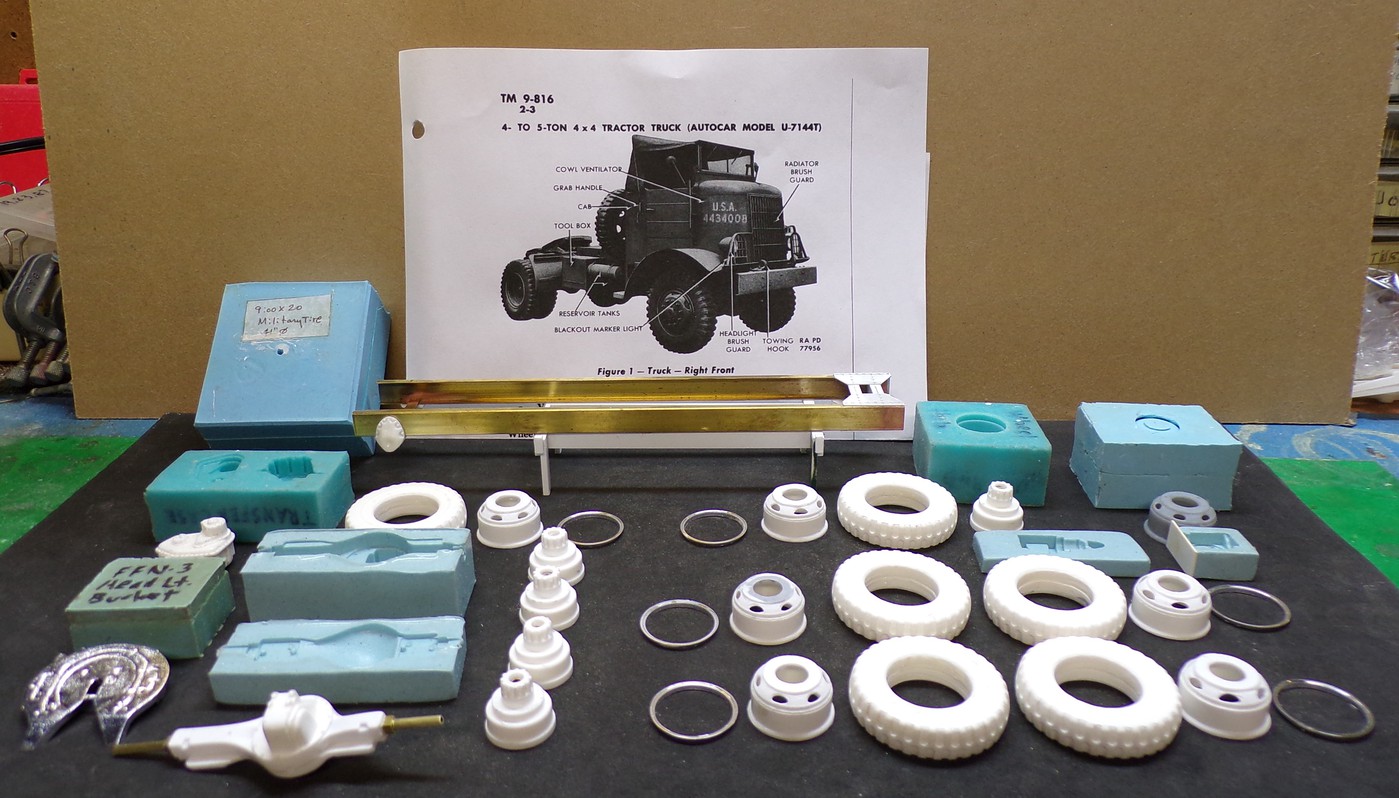 Hosted on Fotki