This is the 1965 edition of the AMT 25 Model Double Kit. The many updates from the 1960 debut kit include a stock height roof on the coupe, a 6 carb log manifold, and Gene Winfield designed Terra Thrust mags. This under construction build is a box art replica from the box top. It's built mostly out of the box, with a few modifications, including trimming the interior tub surround to allow the top to sit flush with the body, a raised pickup box with a scratch built tonneau cover, smaller front tires with hand "painted" whitewalls (Gelly Roll pen) and windshield braces made from guitar string.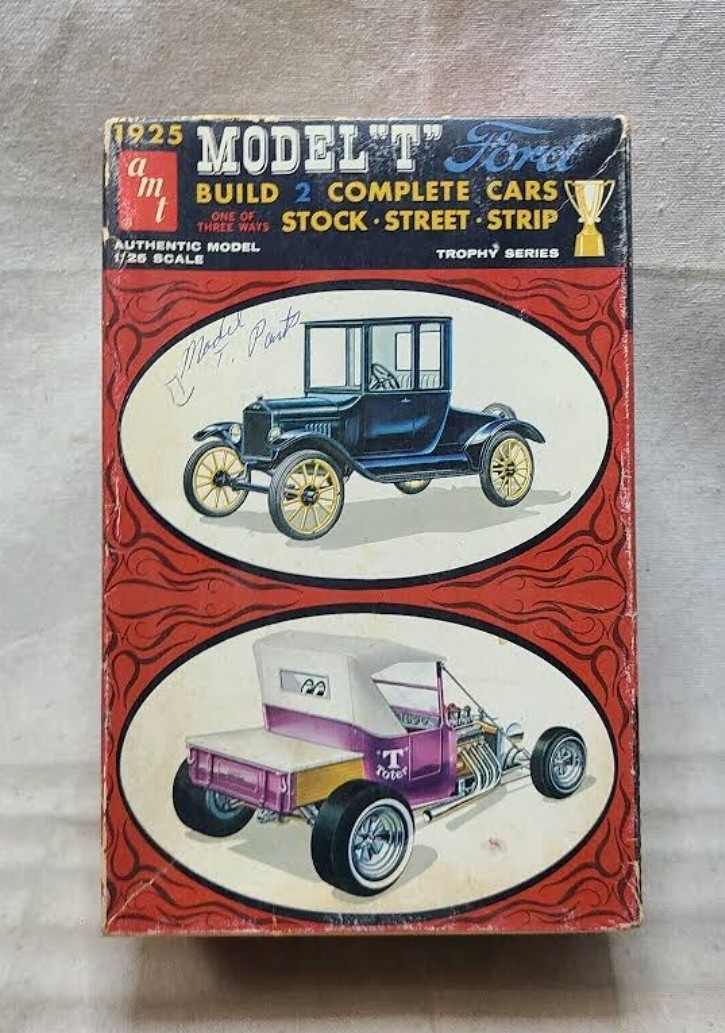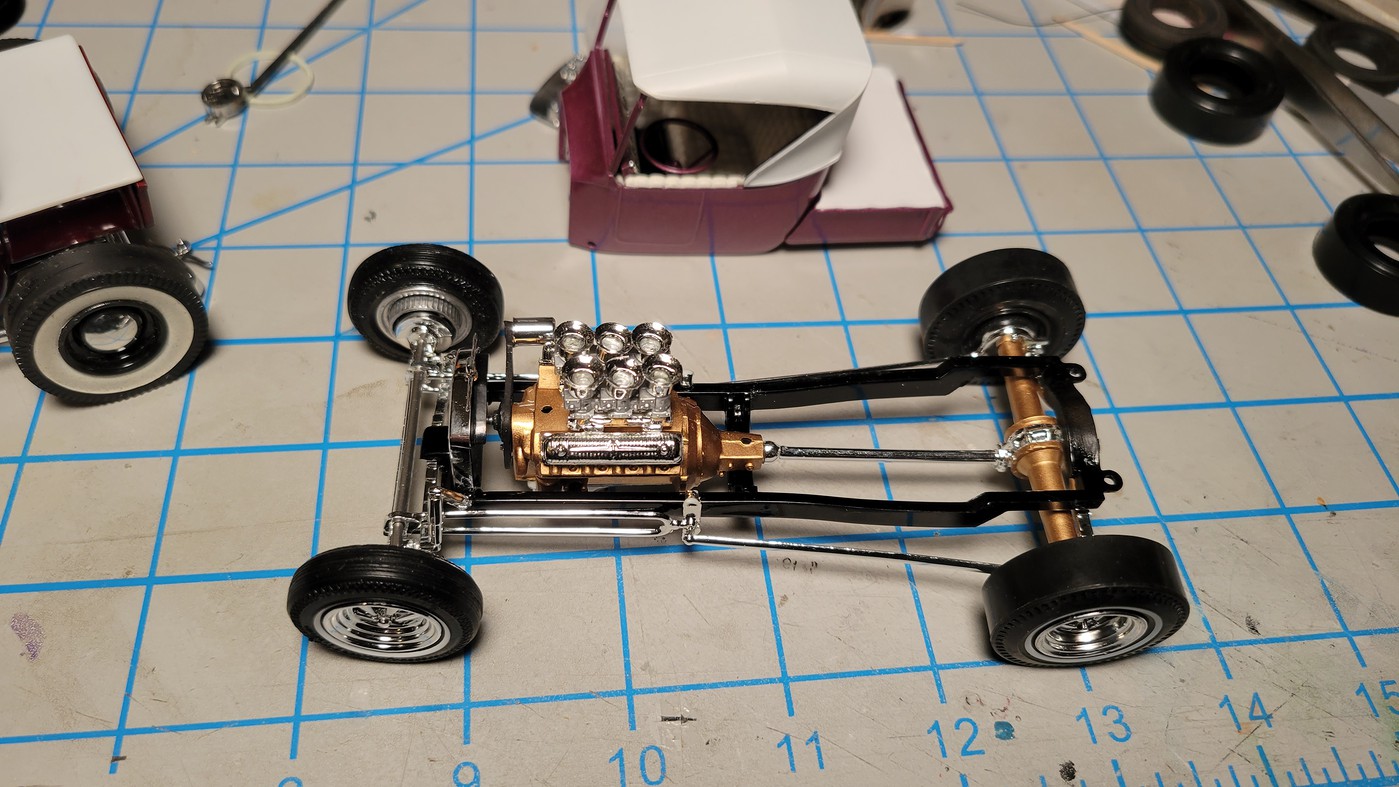 Kit windshield brace...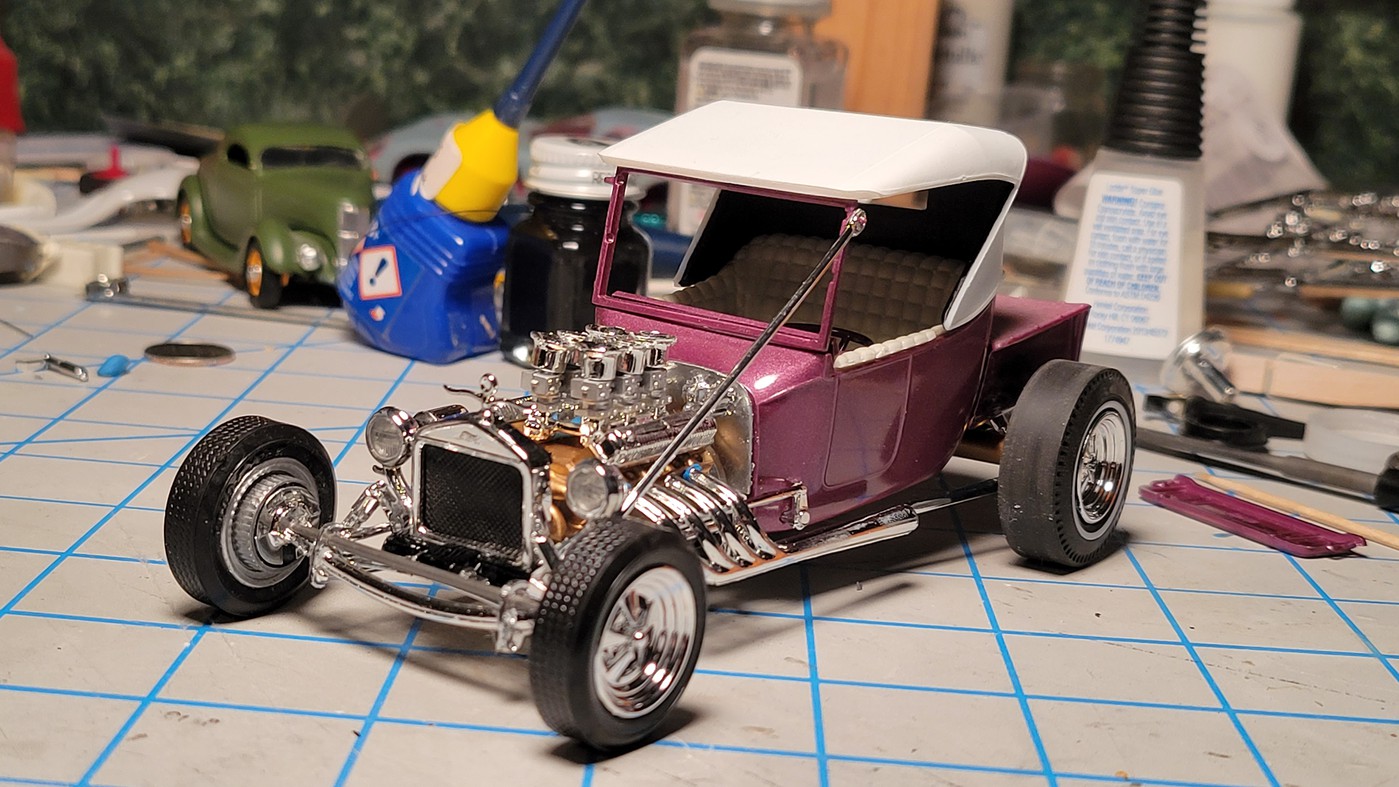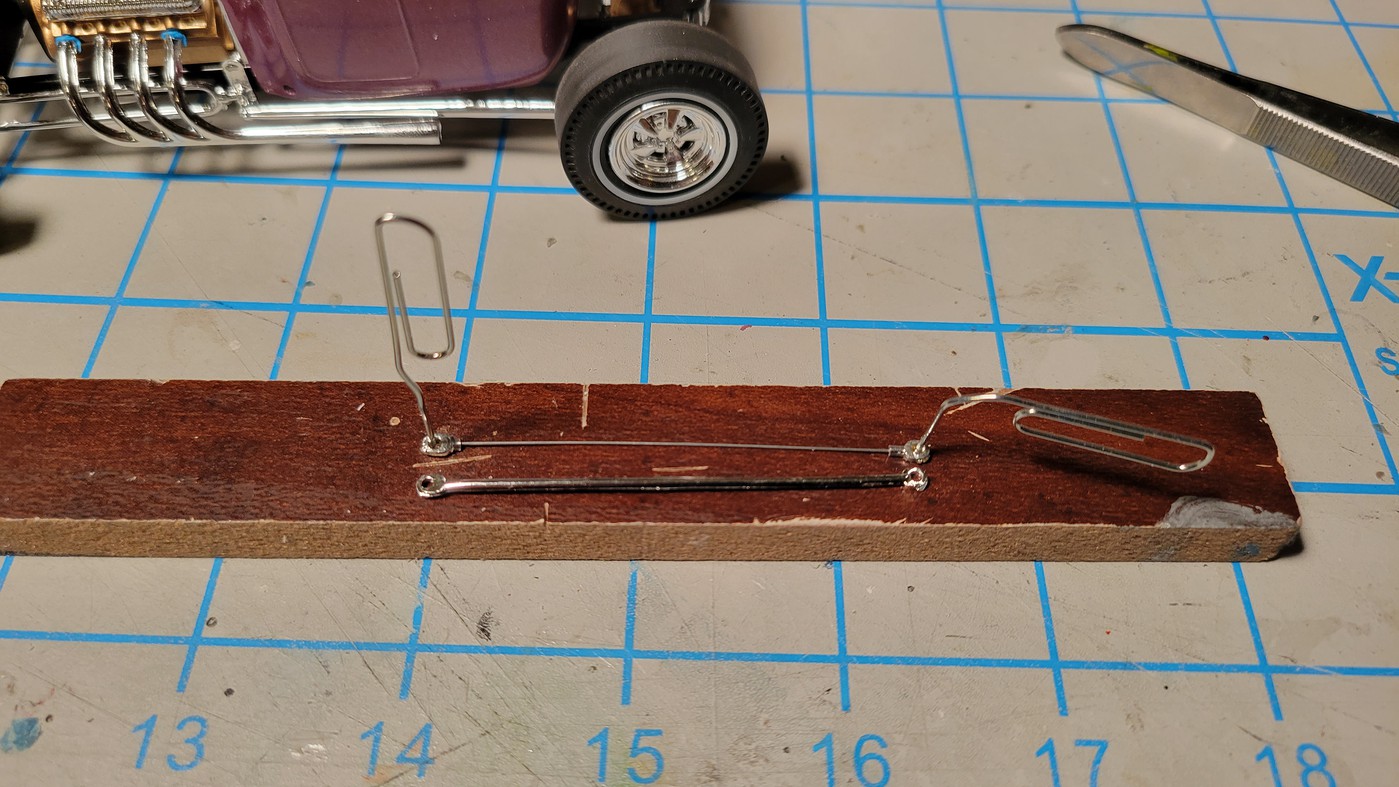 Hole drilled for the pitman arm.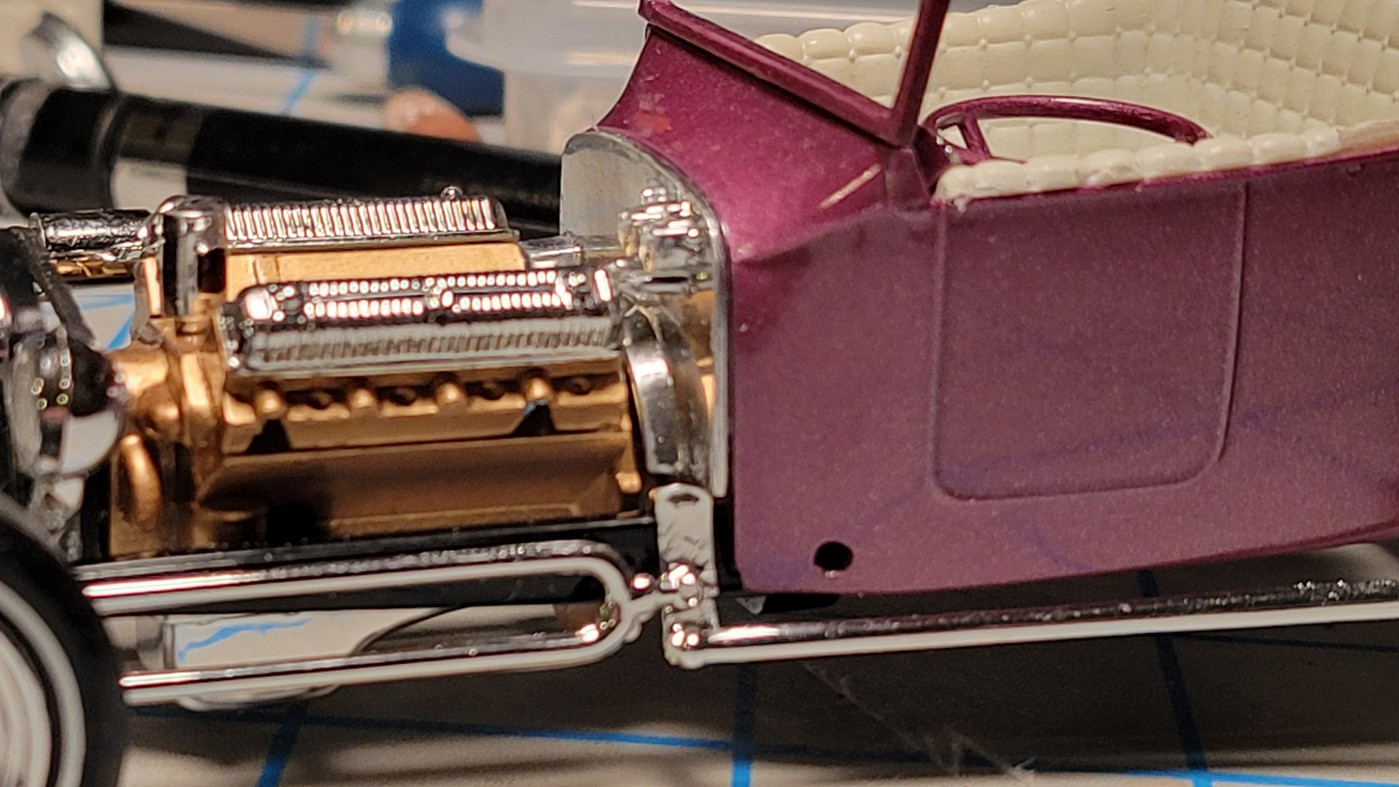 Making whitewalls.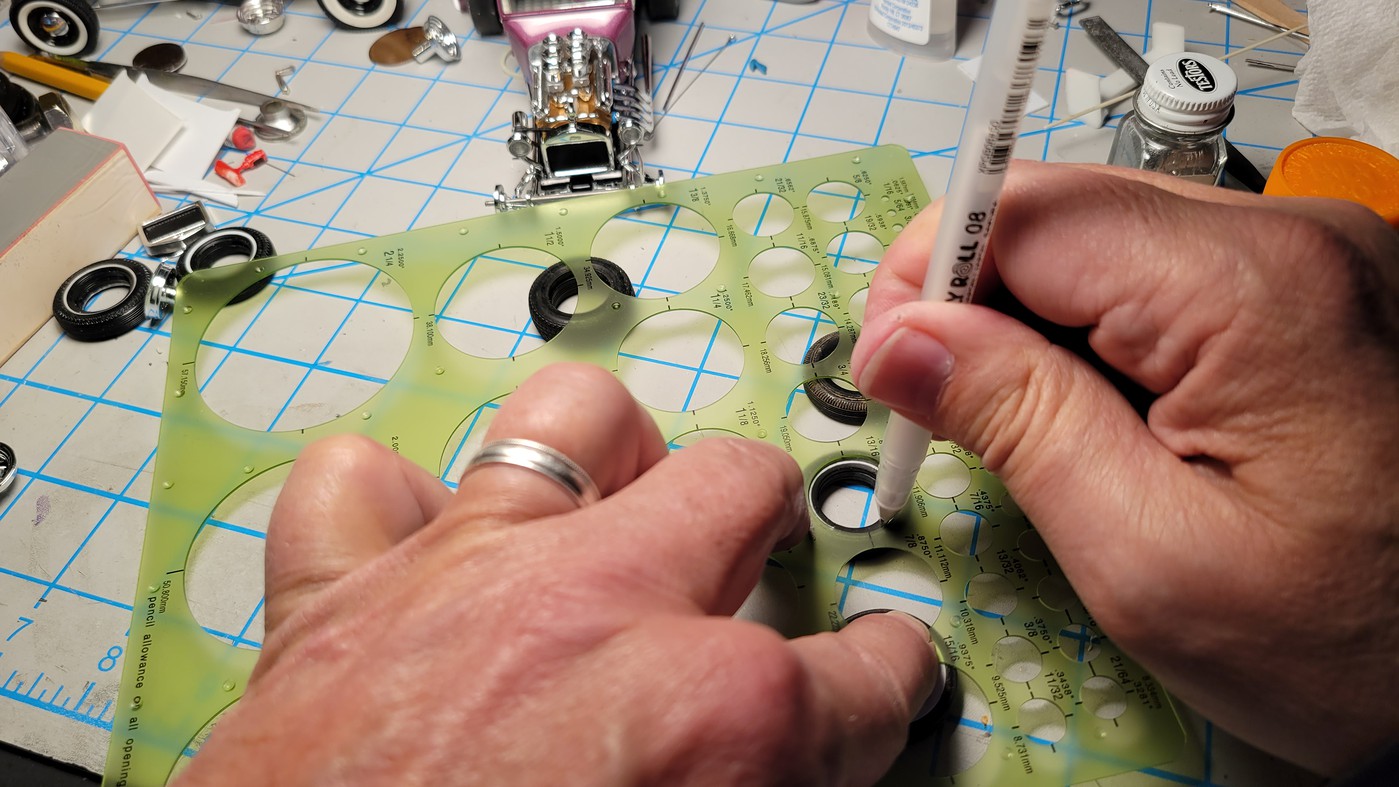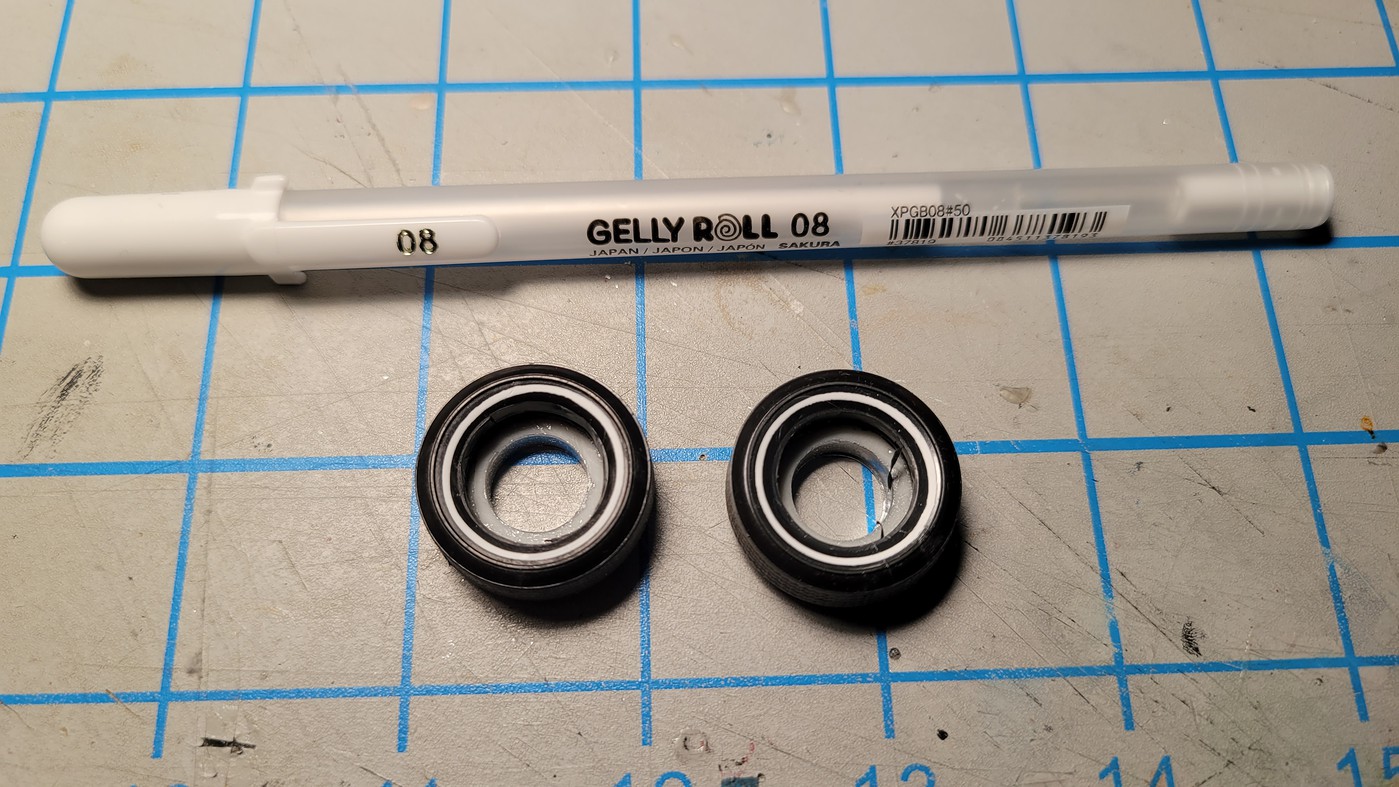 The hairpin radius rods clamp around the front axle. A little extra time spent improving the fit makes a huge difference in the appearance. On many builds, including some of my older ones, there's typically a gap, or even the lower half hanging loose.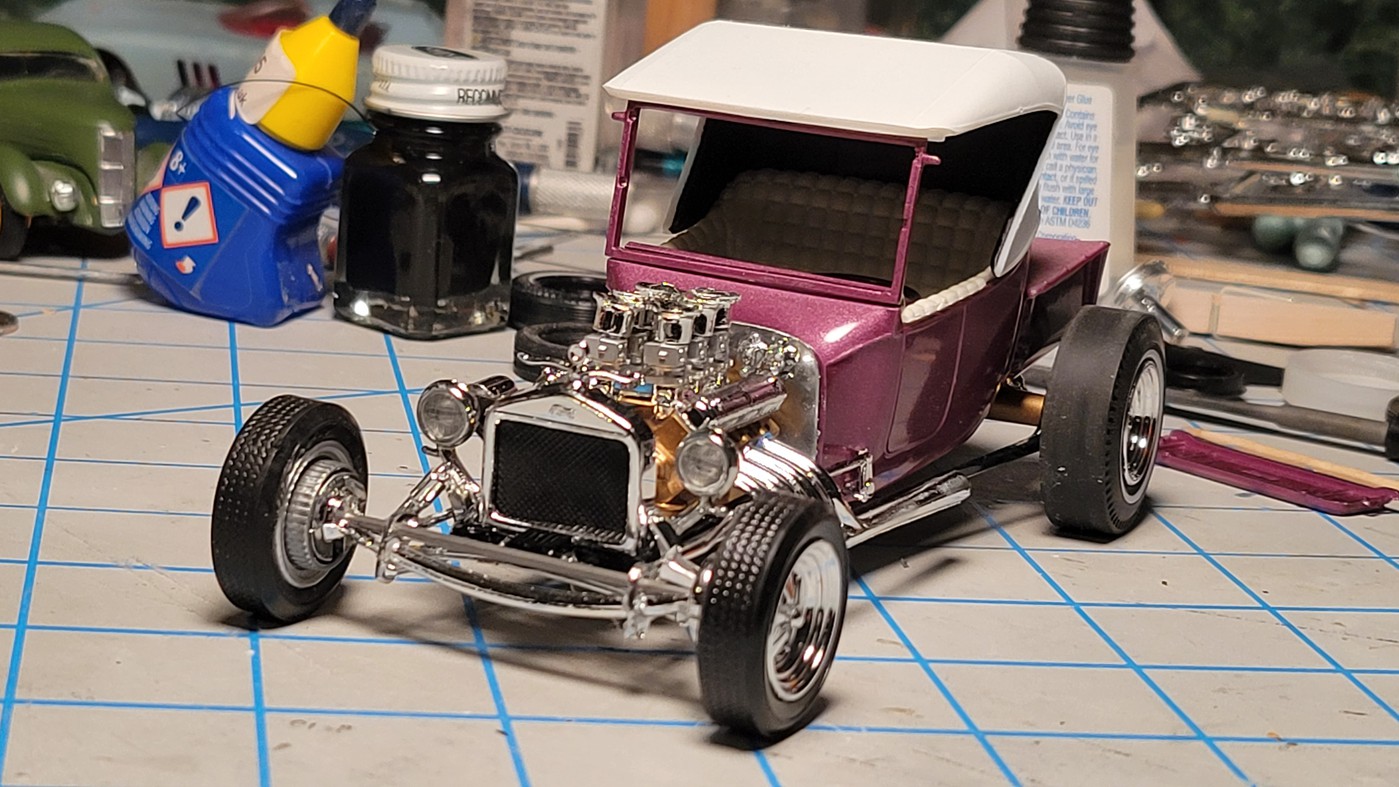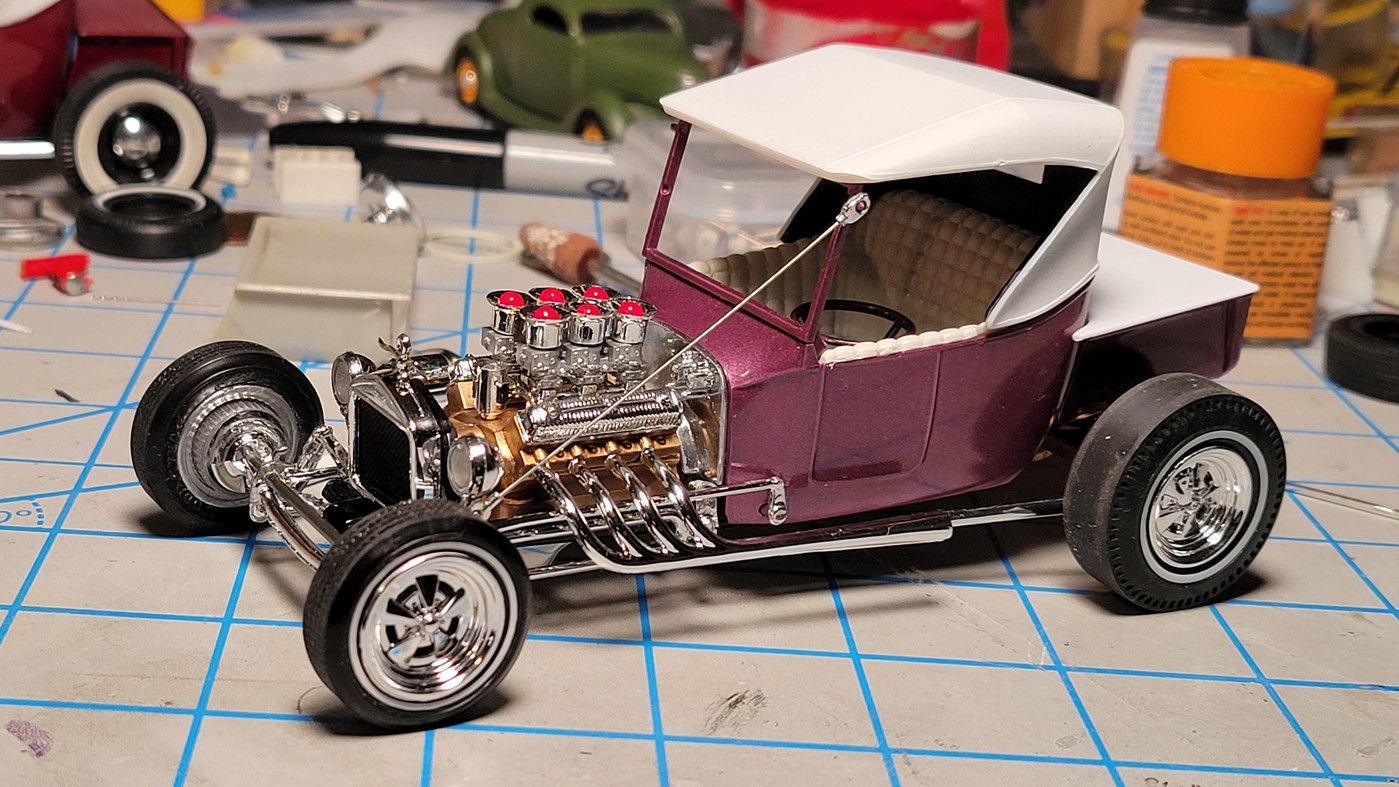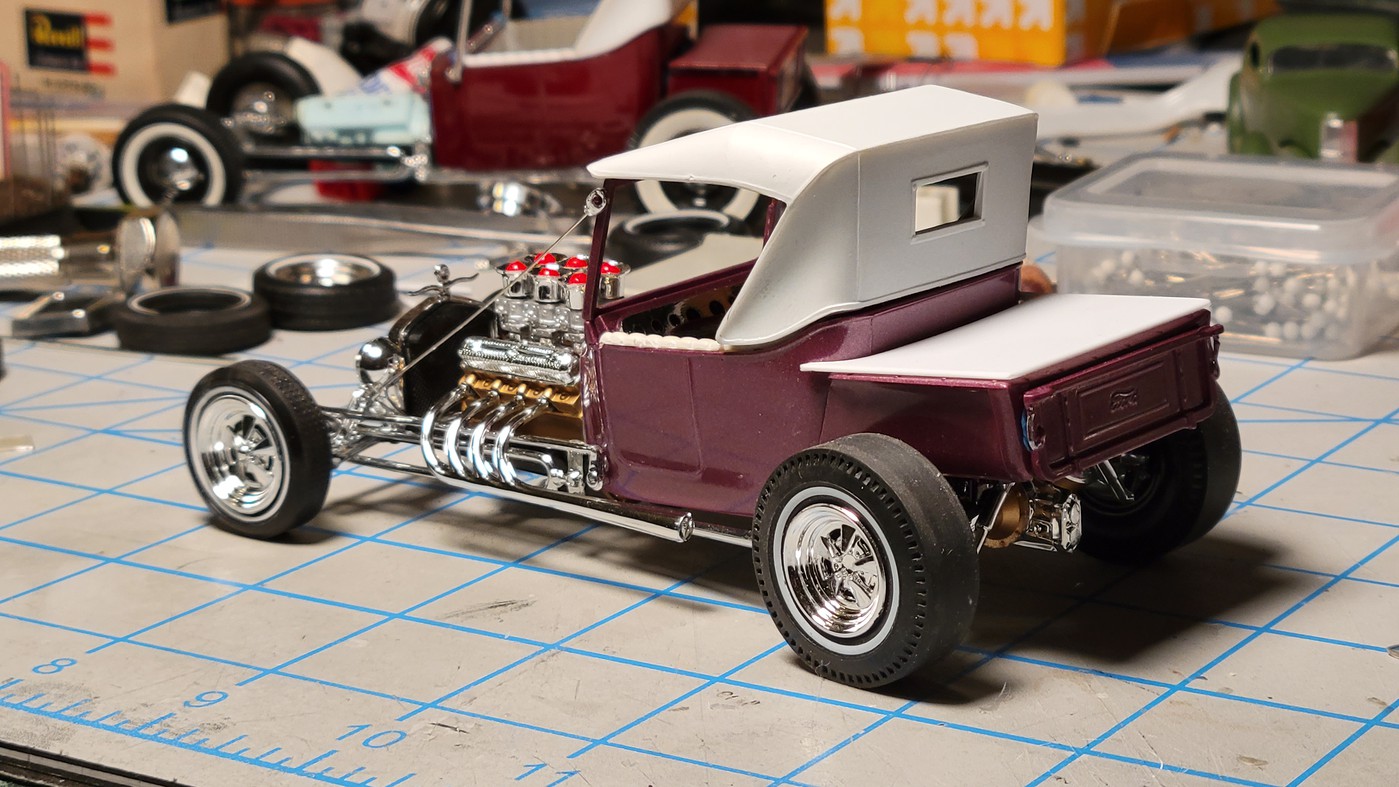 I'll post again when it's complete. I have a few more surprise details to add.