A little interesting history... *PICS*
Here's a documented survivor. Dennis Doty built a Johan '66 Rambler Marlin for a story in the April, 1975 edition of Car Classics. In the story, he noted that he had just discovered Baremetal Foil.
So this is the first documented use of Baremetal on a 1/25 scale car model. (Wayne Moyer used it late in 1974 on a 1/43 scale model for Scale Modeler, I think.)
Dennis was one of the big writers for Car Model and Model Car Science. He also wrote for full-sized car magazines like Car Classics and Collectible Automobile, and went on to write several books. He worked with JoHan and also did work for Oscar Koveleski at Auto World. And he was a national contest winner at the time. He really is one of the great historians in the hobby, as well.
Several years after the story was published, I bought the Marlin from him. For probably 30 years or more, it's been in the International Model Car Builders' Museum at Salt Lake, but I brought it home this spring along with some other models.
It's not often that you see a magazine model from that era unless it's someone like Al Cozby or Tim Boyd. Or Dennis Doty. I'm pleased to be the caretaker of this important little piece of car model history.
Car Classics magazine, April 1975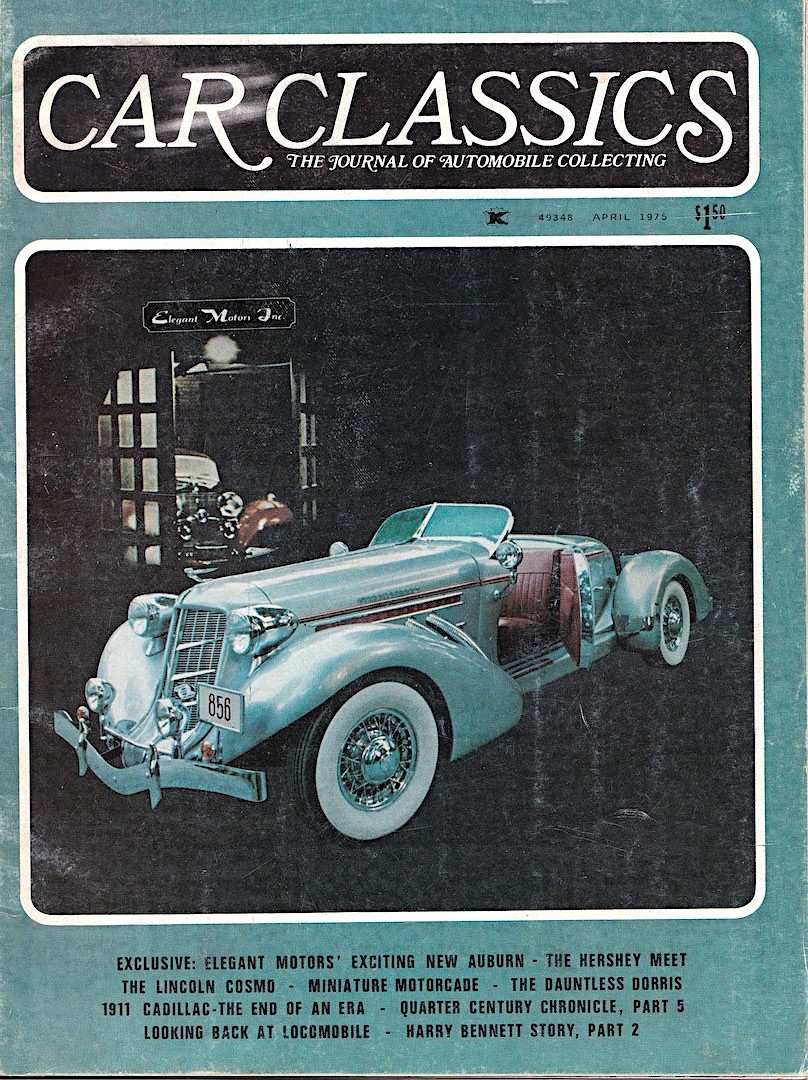 Dennis Doty's "Miniature Motorcade" article on building the Johan '66 Rambler Marlin kit.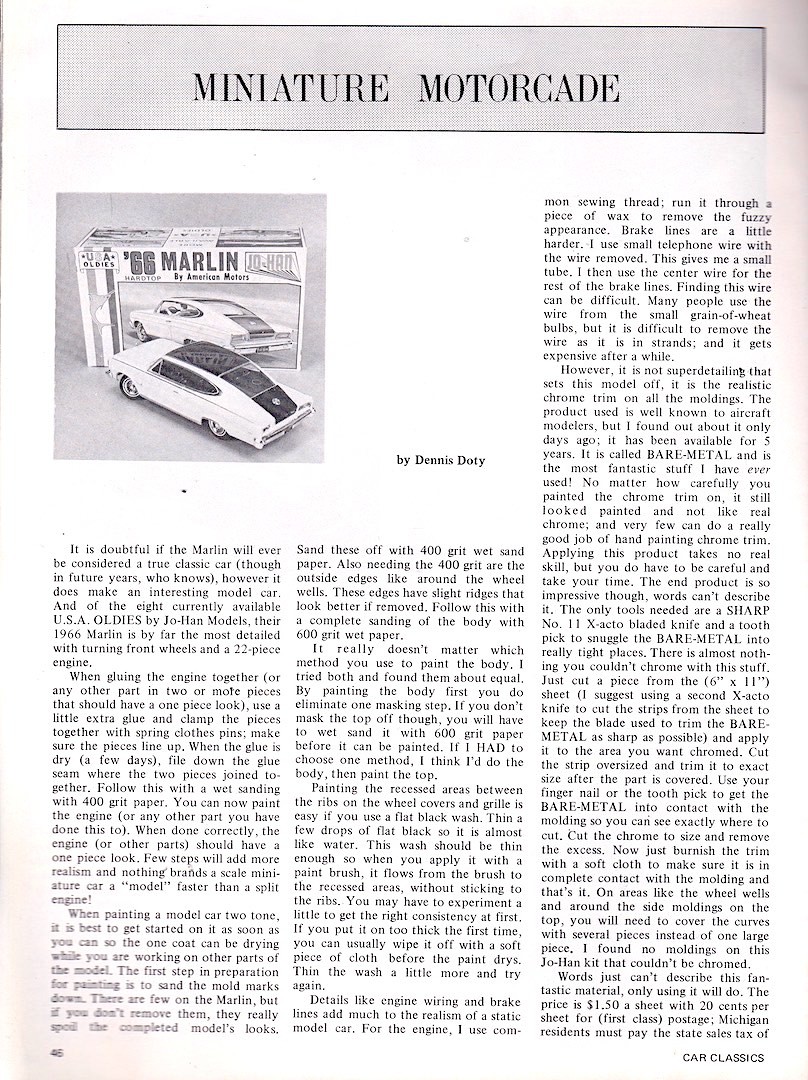 This is very high quality building and really was state-of-the art for the time period. Note the chrome tape trim on the upholstery.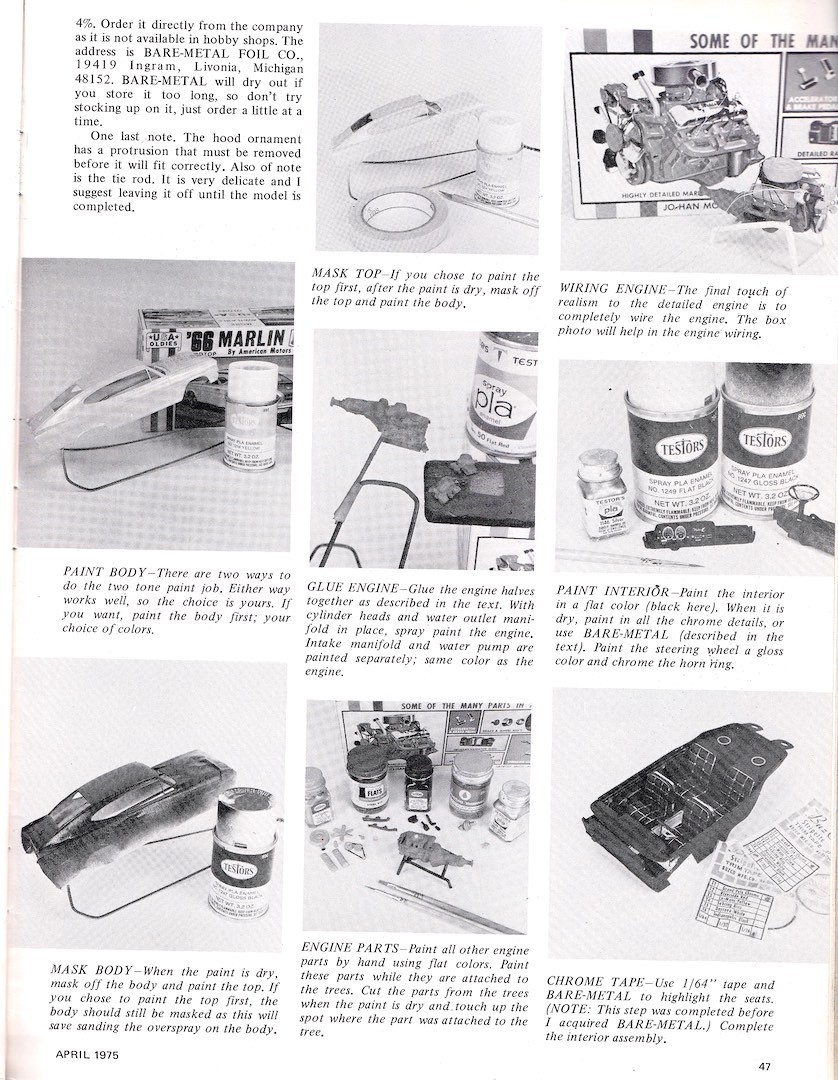 Great shots of the detailing. Dennis used miniature nuts and bolts to make the working steering stronger.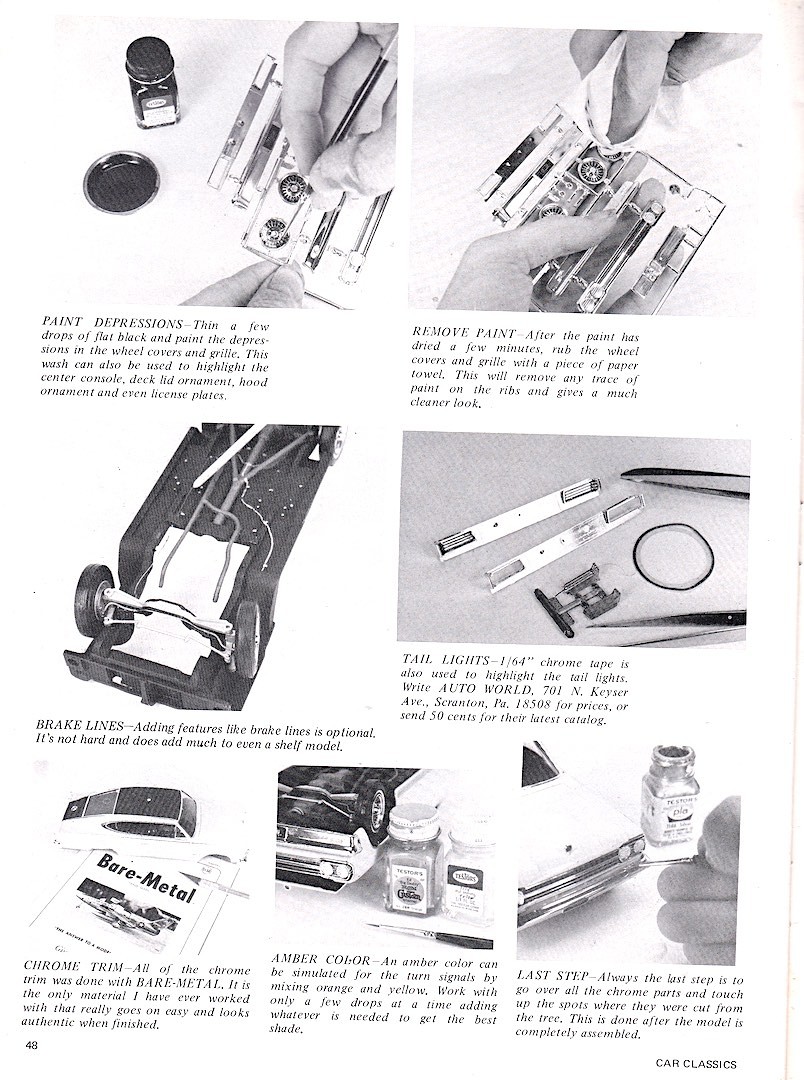 This is a shot of the Marlin in the museum about four years ago.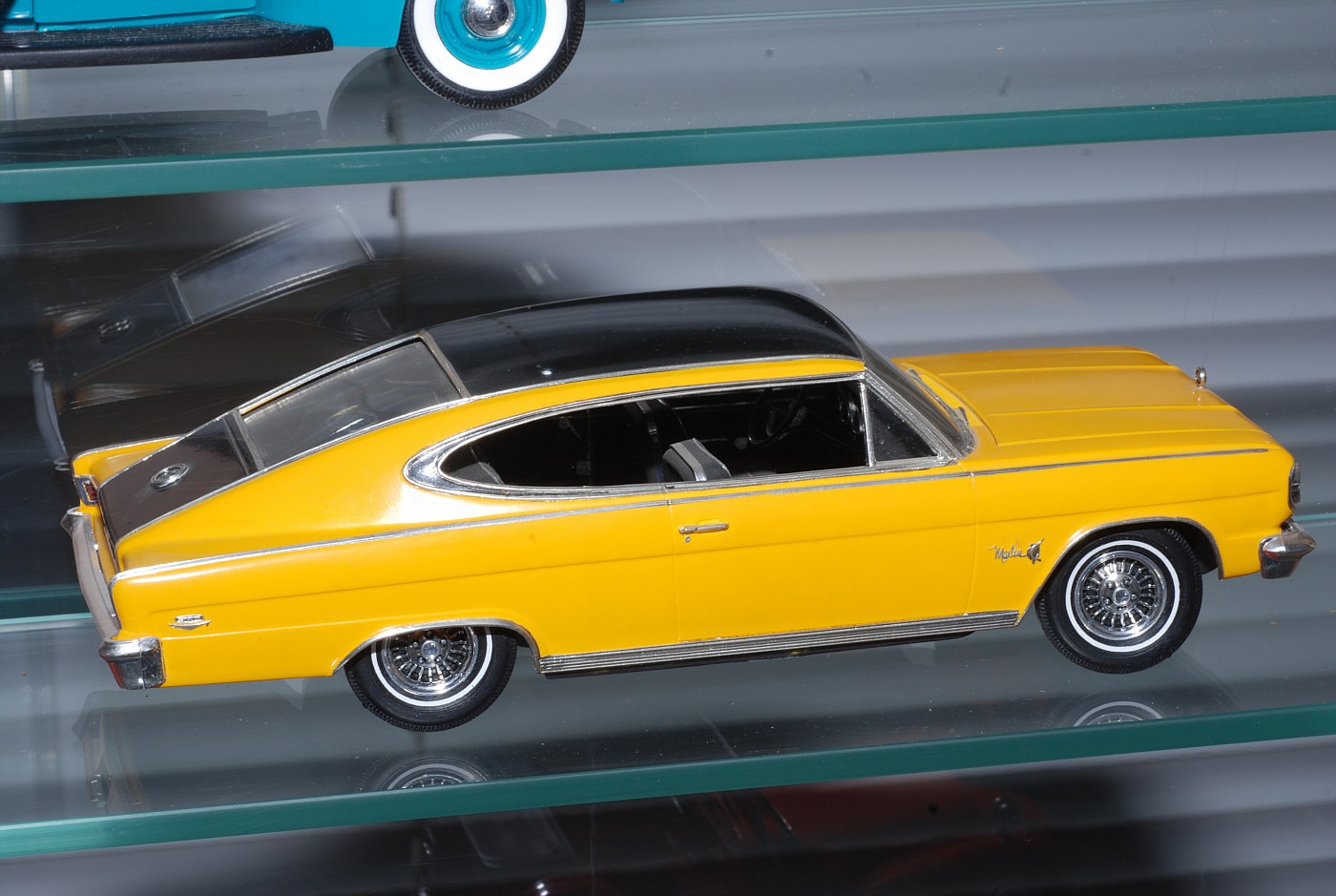 And now...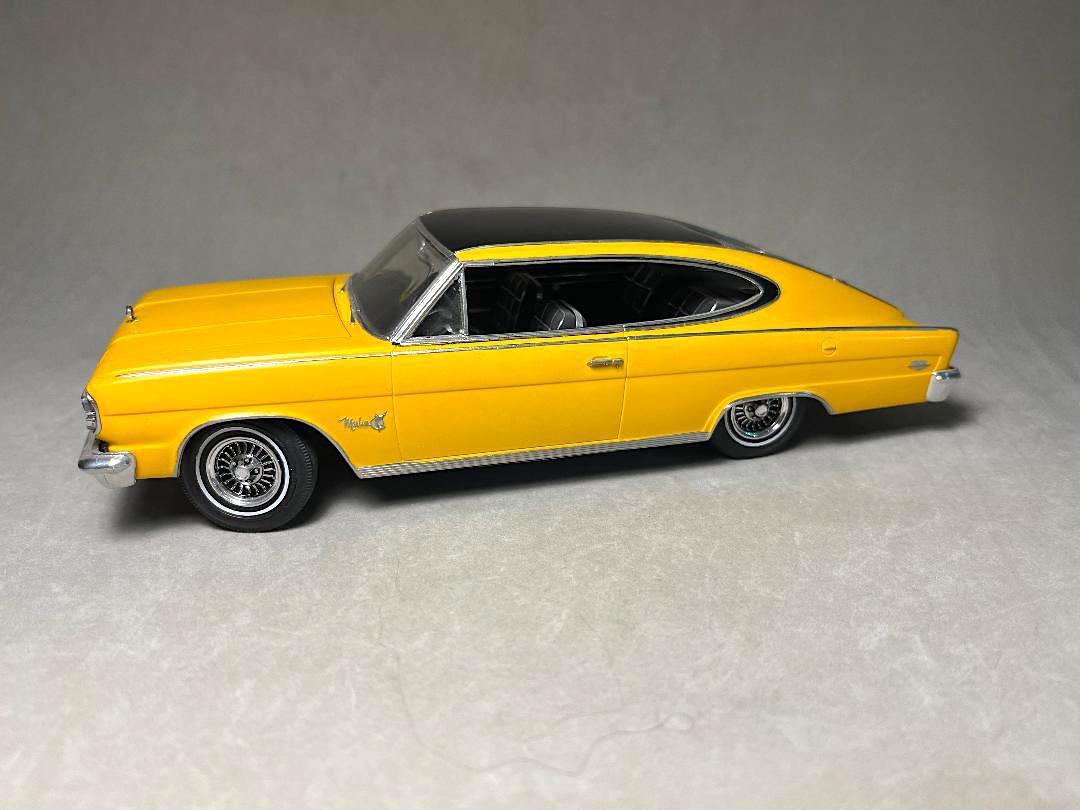 Baremetal foil still looks sharp and crisp after a literal half-century.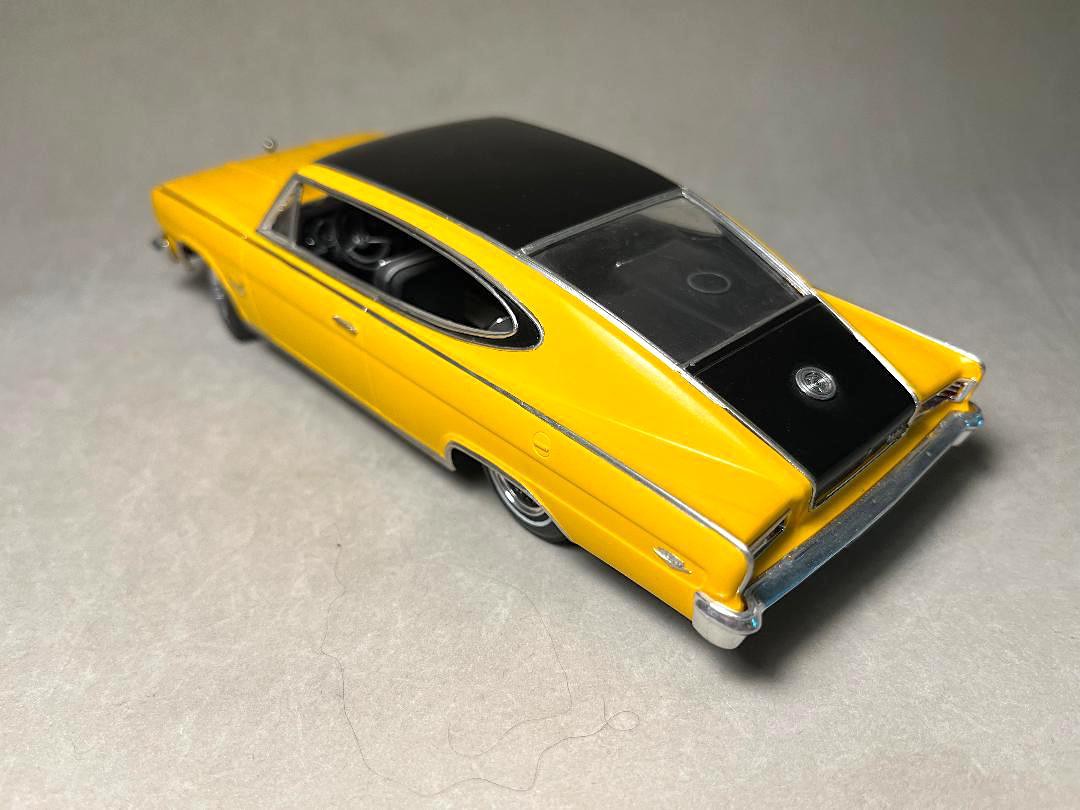 48 years old...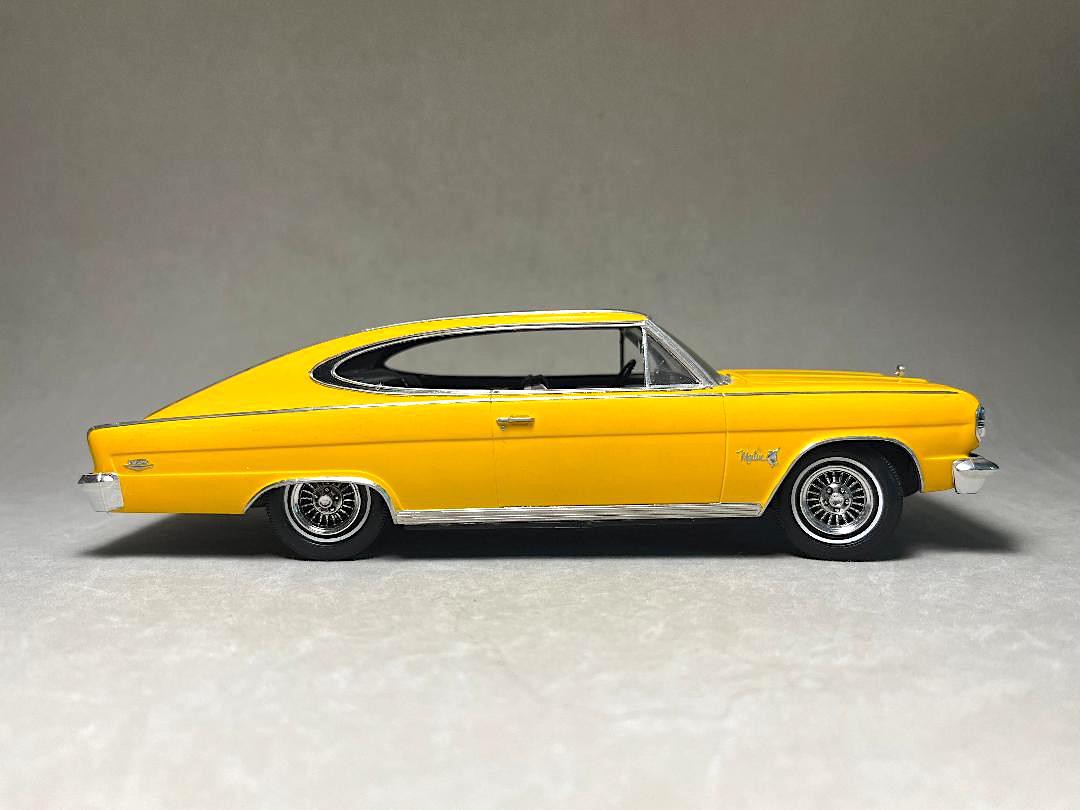 Engine detailing with thread was still the hot ticket in late '74 when this was built.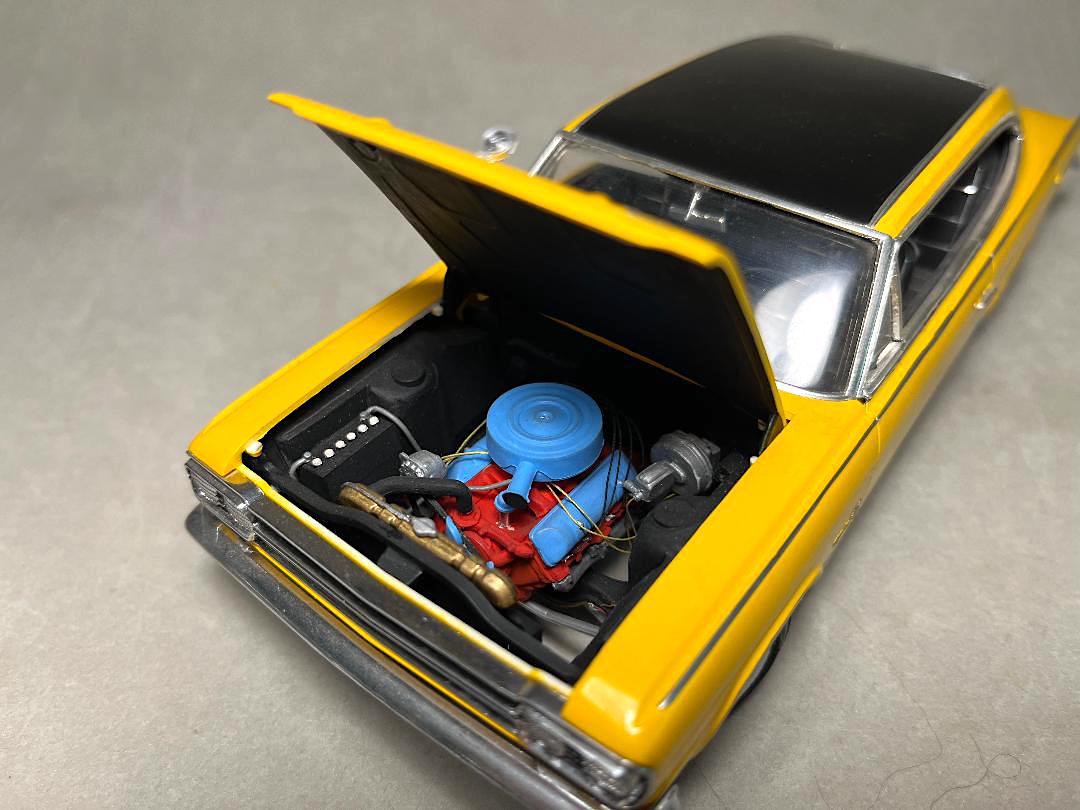 Note the chrome tape is still intact on the seats.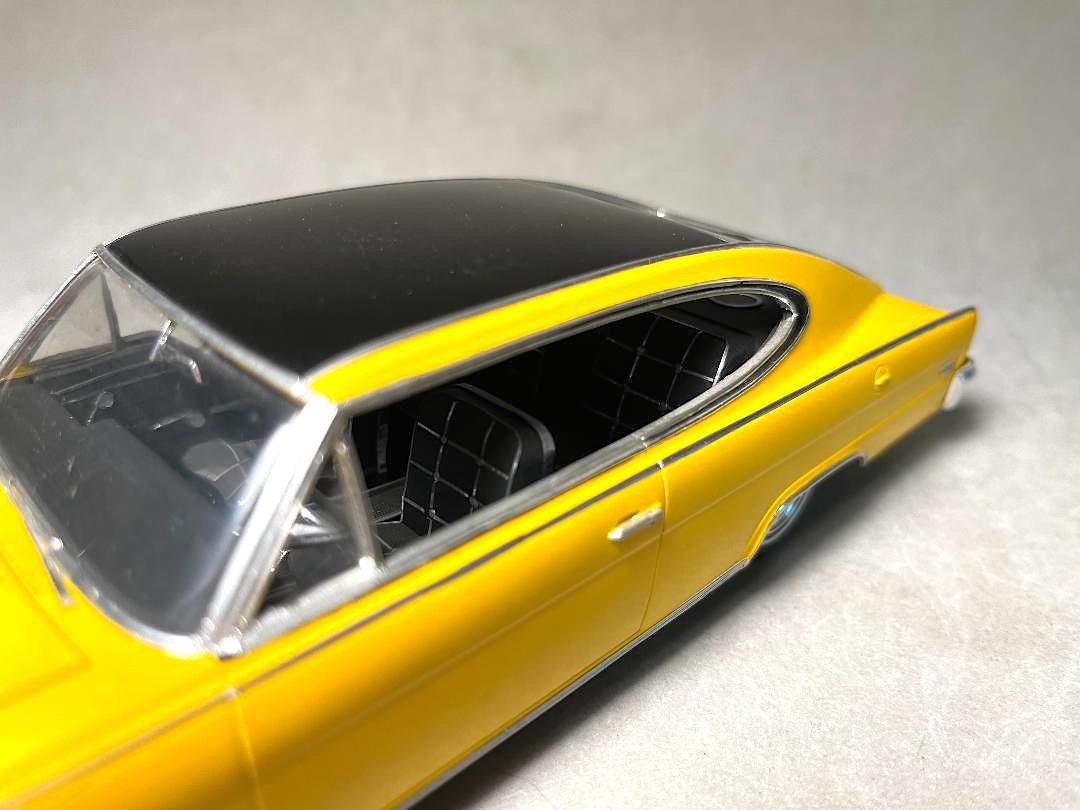 Here's the chassis as Dennis detailed it with brake and fuel lines, and with micro hardware to strengthen the steering.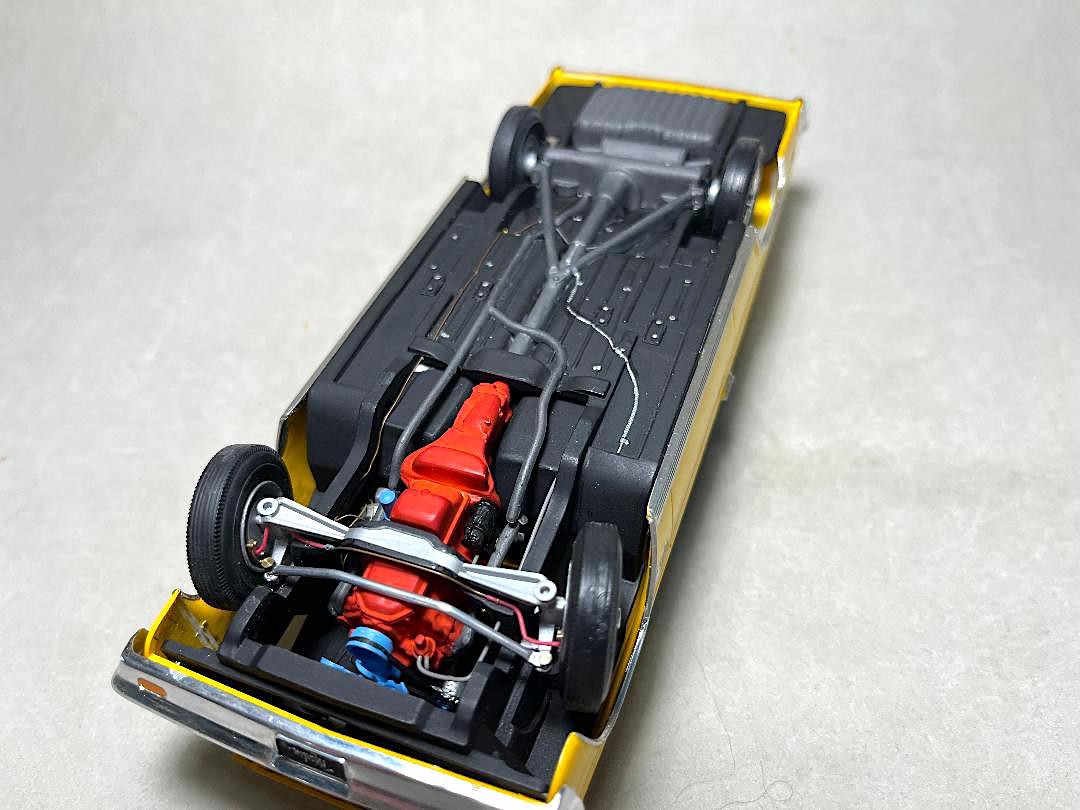 And that's your ancient history lesson for today.
Terry