Been a while since I posted bet here is the latest OFF THE BENCH. "Christine" '58 Plymouth as found by Arnie *PICS* *LINK*
I have not posted in a while due to personal / health issues.
I had a co-worker asked me to build the junked out version of Christine just as found in the film.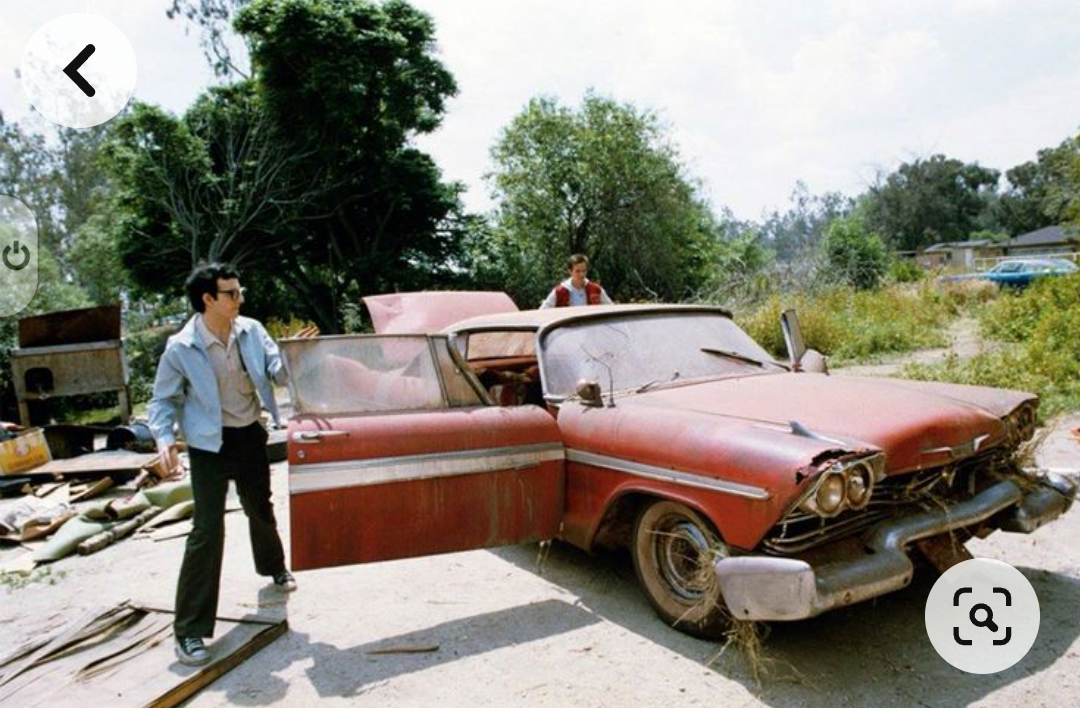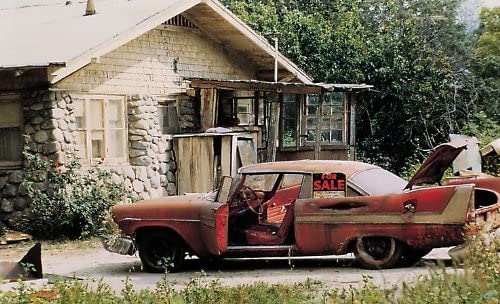 Because the doors and trunk had to be open, the easiest way to build it would be to use a Franklin Mint 1/24 diecast. I disassembled the whole car and rebuilt it.
The tear in the side was made by hogging out the back side of the rear quarter and then covering the whole quarter in aluminum foil tape: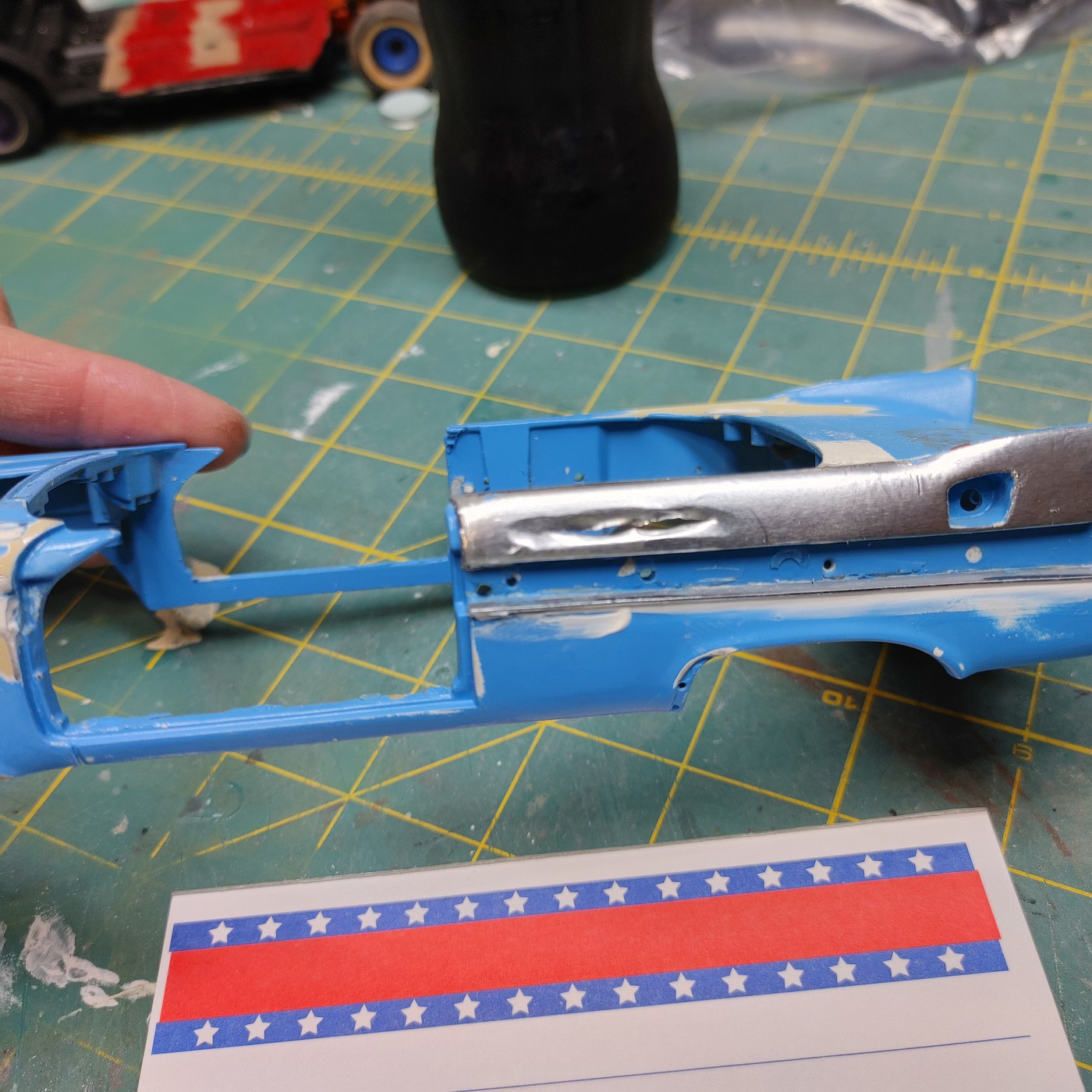 The seats from the Franklin Mint are a rubbery type substance. Some very light coats of red allowed the seat patterns to show through. I then slit them and stuffed cotton into the slits. A little weathering and we have ripped seats: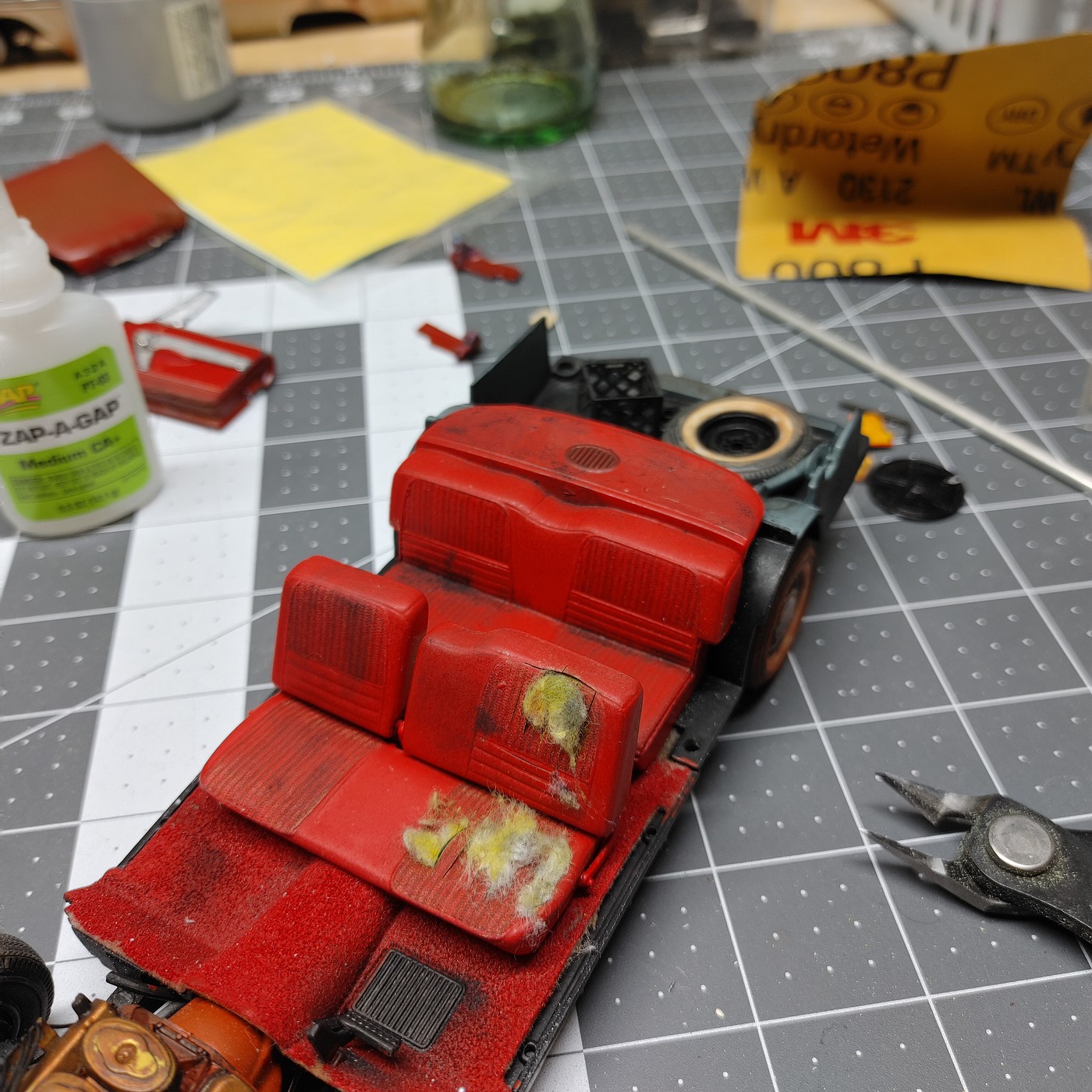 The drivers door in the movie is missing the door panel. I made the door structure from styrene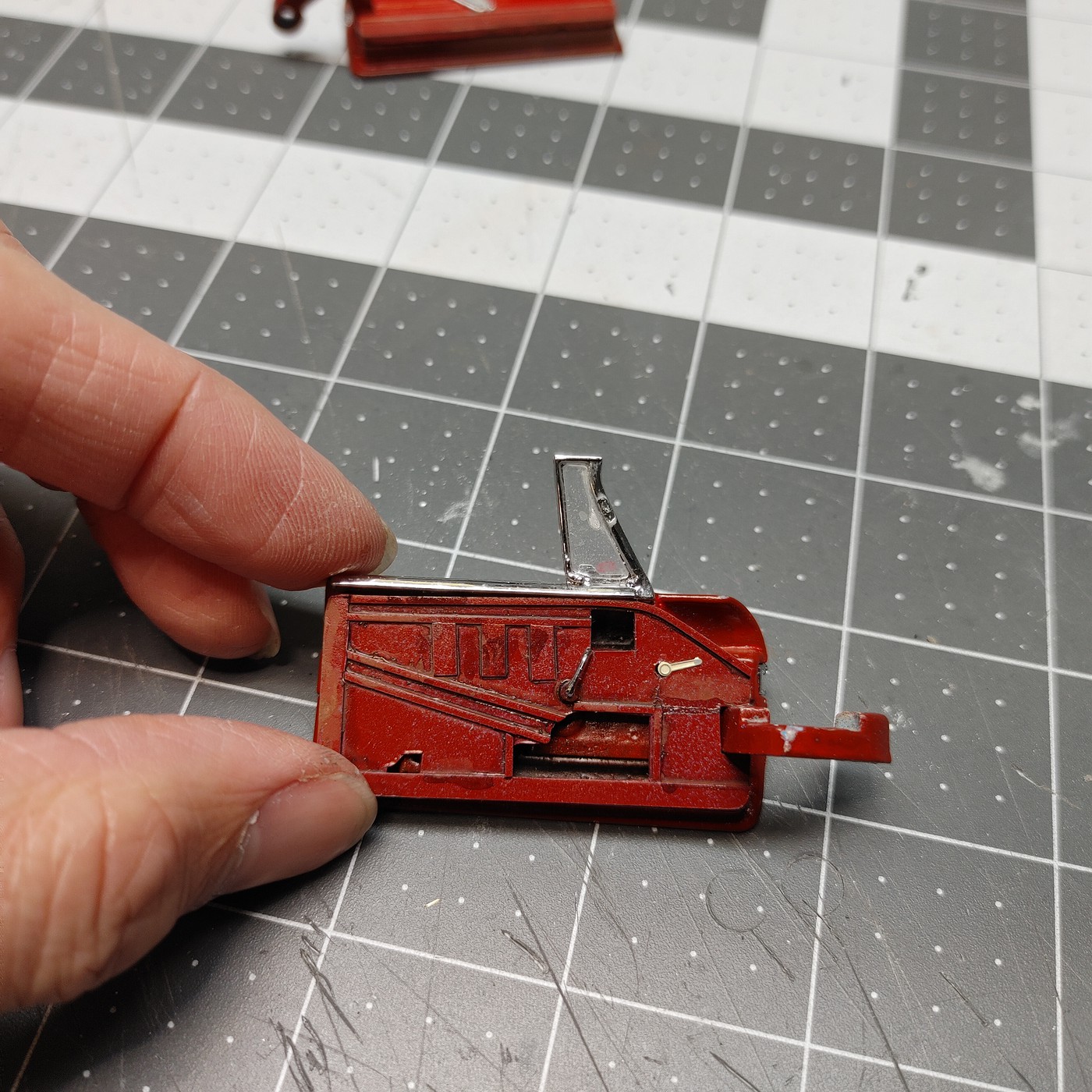 The "For Sale" sign is a full sized sign I bought at the hardware store and then weathered. A friend photo-reduced it for me. I did not get to install it onto the car until we got the model show on Long Island. Yes I know "Plymouth" is spelled wrong. The one in the movie is like that.
Finished shots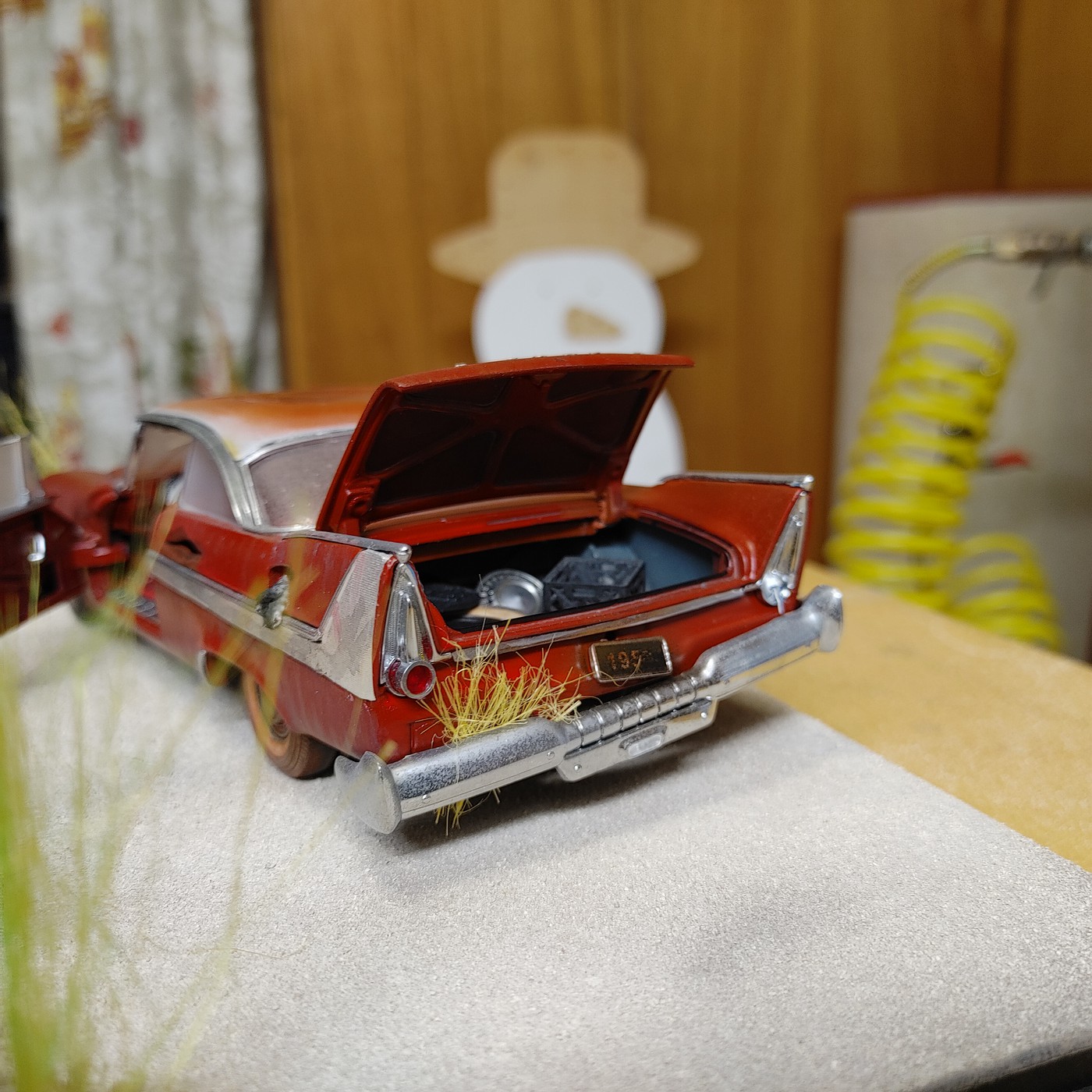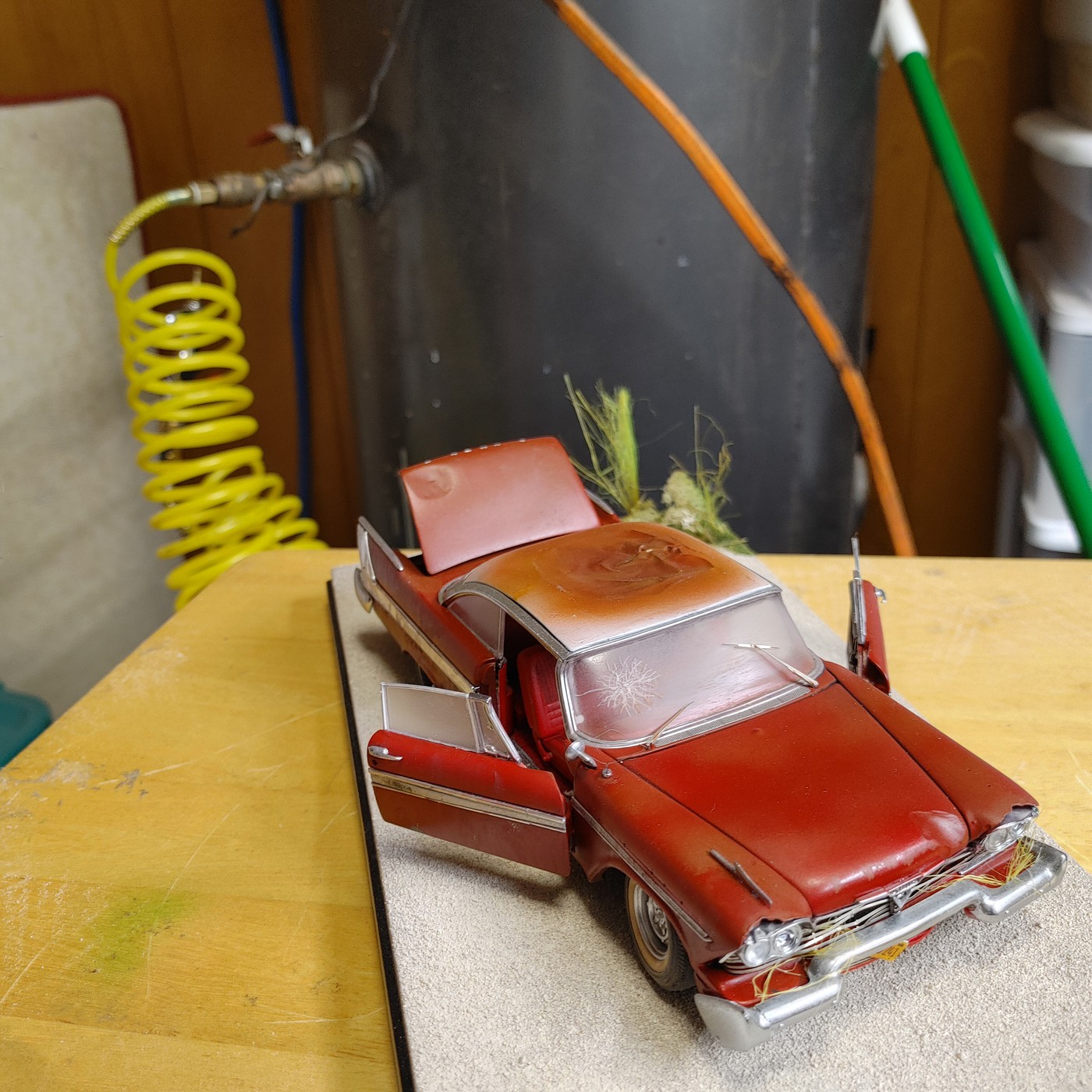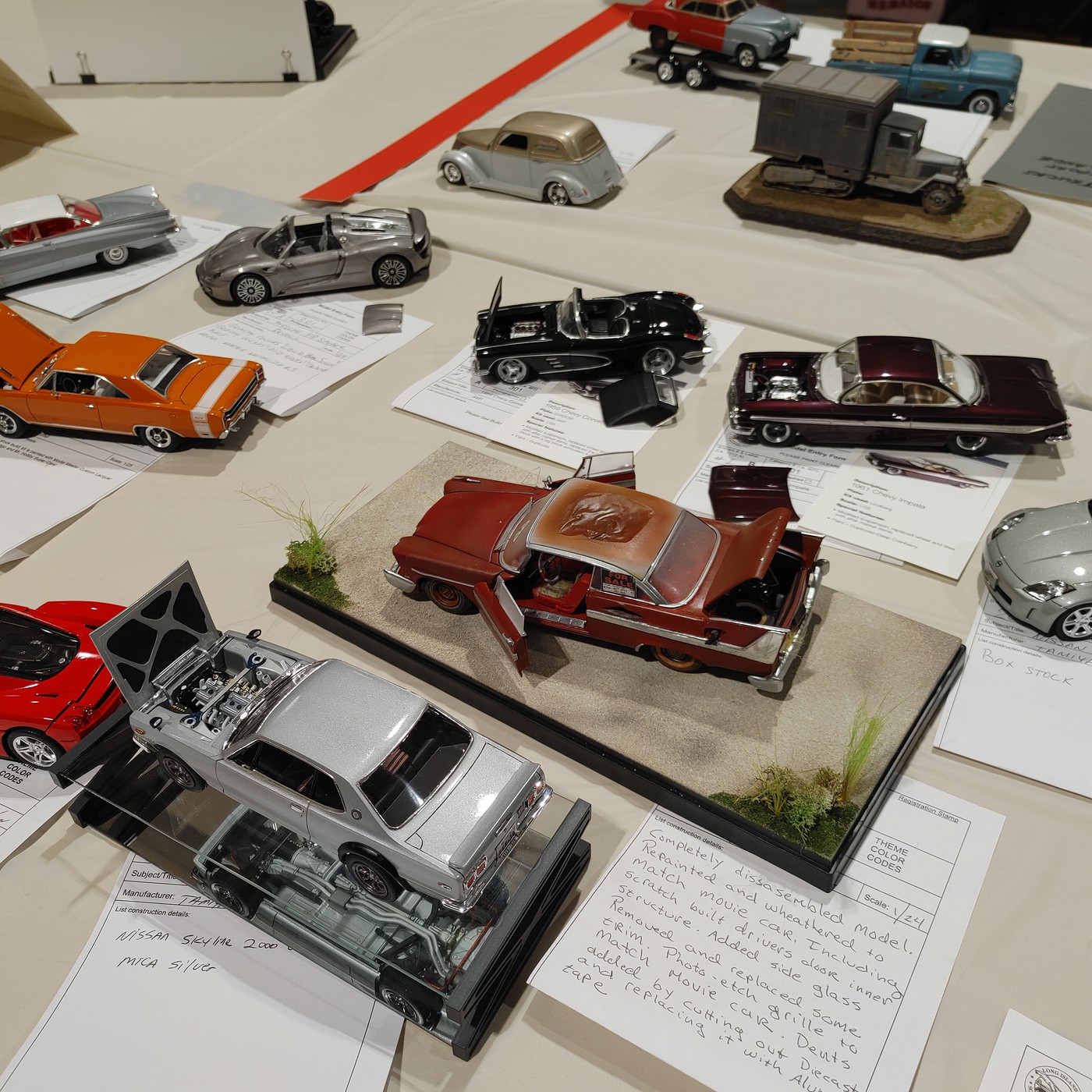 Thanks for looking!