Occasionally, I will stumble across a photo of a truck that is, (to be nice) "different" in looks, options and configuration.
Let's call this "backyard engineering". In the 70's there was a trucker out of North Carolina who had a Peterbilt 359 conventional. The truck suffered damage, but the chassis and running gear was still good. The solution? Take the cab from a worn out White-Freightliner cabover, add some body filler panels, fab up some cab mounts, cut the hood to fit, reroute the exhaust and air cleaner mount everything to the chassis. Voila! A truck that rivals Johnny Cash's "One Piece At A Time" car.
Here is my version of the "What On Earth?" truck. My version is slightly different, an older grille and an older White-Freightliner cab. It wears the same weathered white and light blue paint.
The logos? I made that a bit more local - instead of Seneca Foods in NC, I went with "Rexton Foods, Hendricks, Twp, Michigan" (and yes, the phone number is to the Rexton General Store).
Let's take a spin in the Peter-Liner, or the FreighterBilt!
**Disclaimer: No new parts were harmed in this built - the chassis was a built-up/painted piece with a broken front axle that I've had for years, the cab is left-over from a kit that the chassis was used as a resin-kit donor, everything else is from the parts boxes**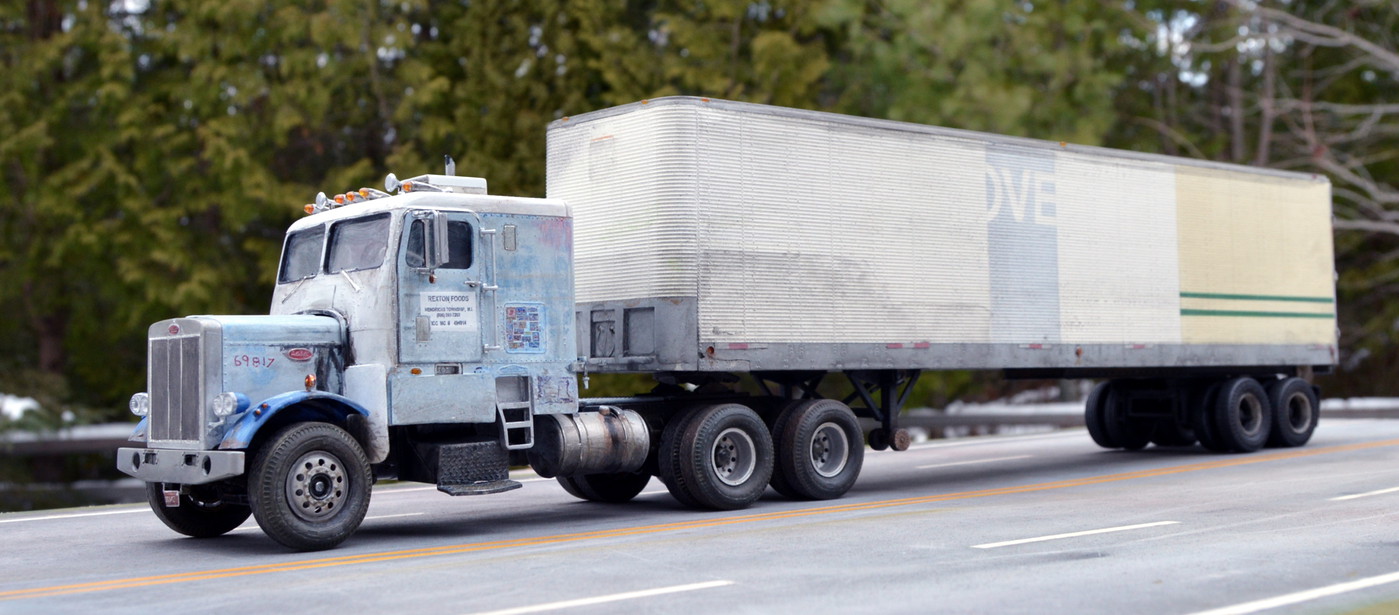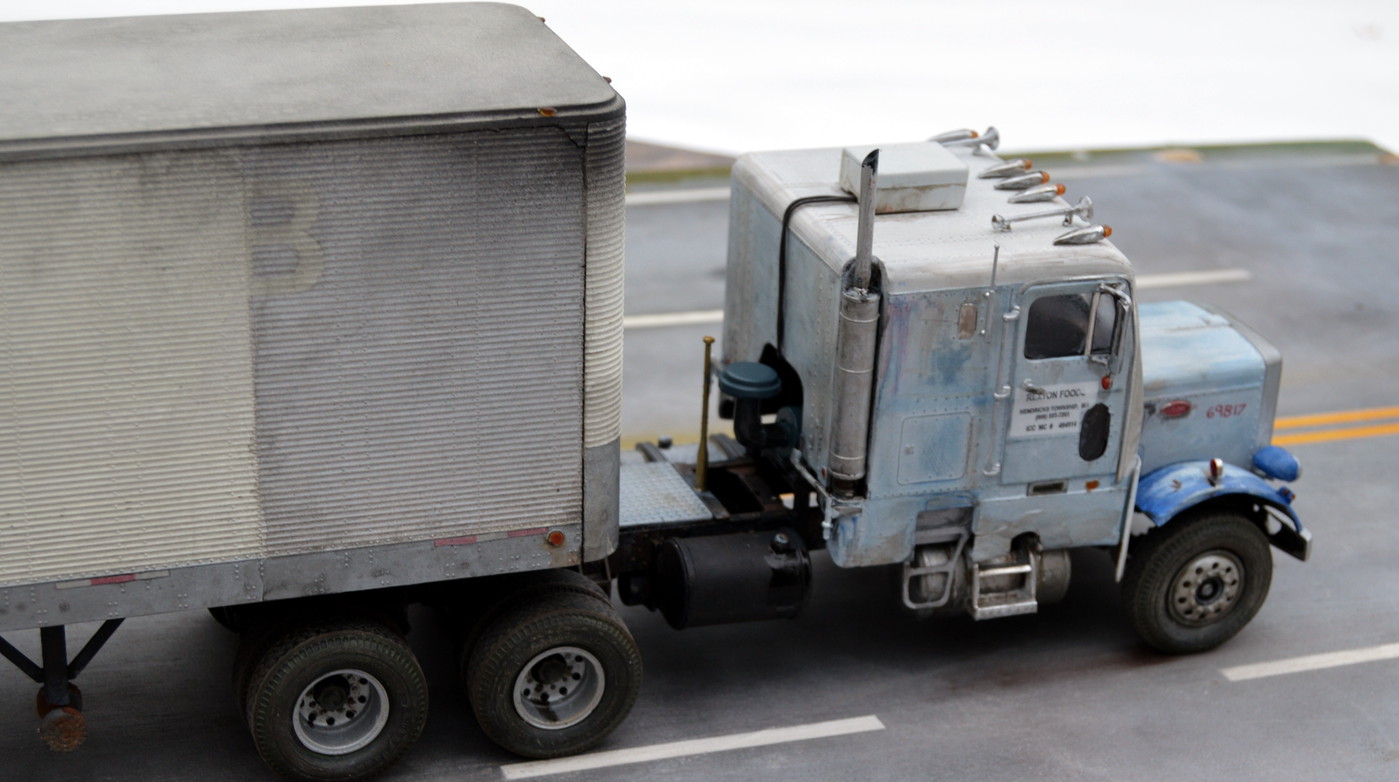 The real truck - as photographed in the late 1970s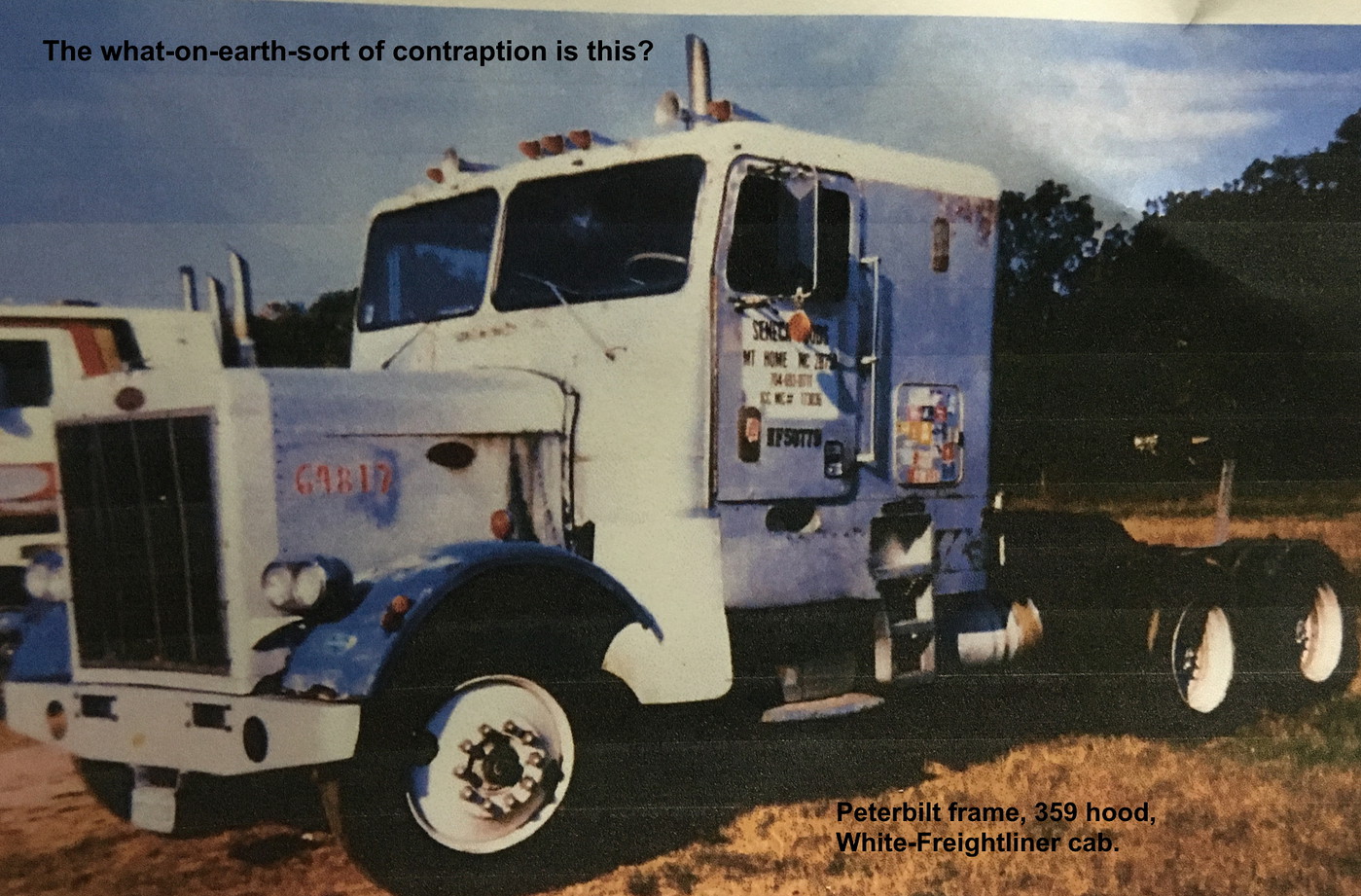 It started as this mess of parts. The hood was an original 1970 issue from an AMT kit, and it was badly warped.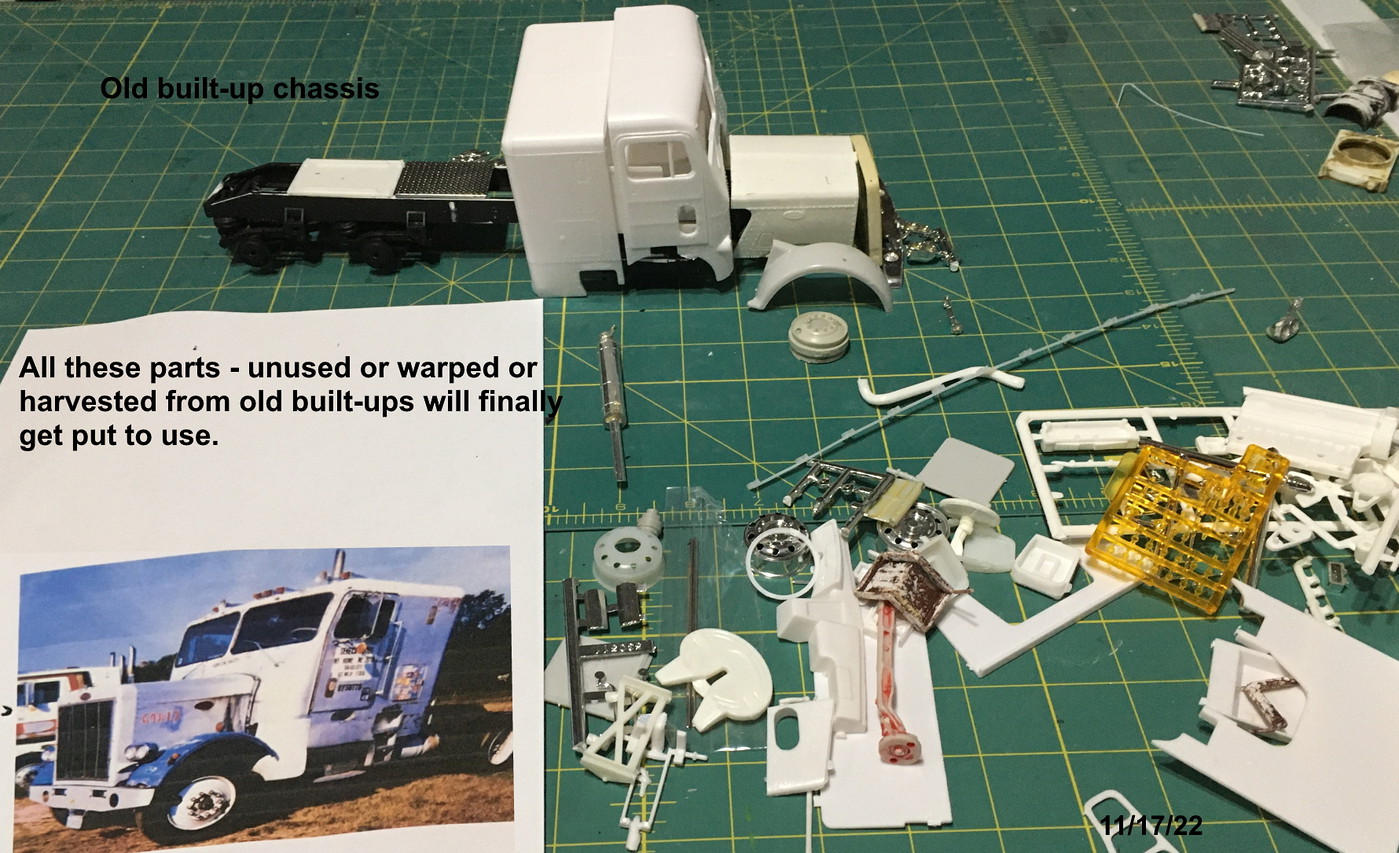 This was a fun build. No worrying about a fancy shiny paint job, no hood-cab alignment worries, if a part doesn't fit, trim it and glue it. Something off center? Go with it.
Thanks for looking!
TIm