I have planned out about 6 to 8 Breaking Bad models. This is the first I have finished.
This is a model of Skinny Pete's Thunderbird. It is his daily driver circa 2013. Given to him by his grandmother, who bought it new, it is still in great condition. Bone stock other than a Mexican blanket over the drivers seat.
The kit is a OLD ARRI kit of a 72 Thunderbird. A poor kit....but no other options!!! It's a old electric motor kit with flat chassis. Engine detail is poor at best. I had to add a battery and fire wall. Otherwise you see the interior from under the hood!! Hot and noisy! No front blukhead, only a generator on the generic engine. Some paint and weather is about it. Could have detailed it more....but you know what they say about polish!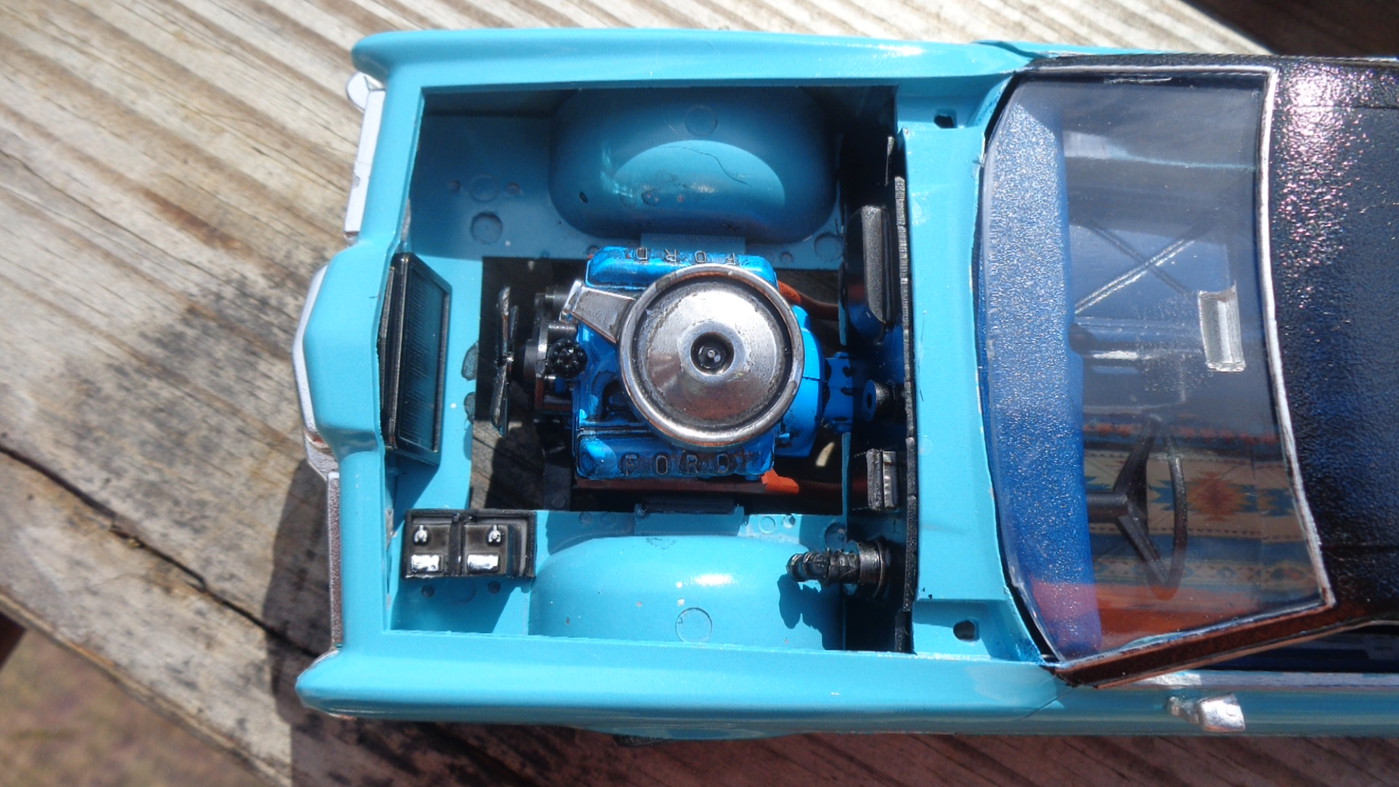 Like many Japanse kits of the 70's the body is pretty decent. The car is 1/24 scale and thus HUGE.....but every dimension checked out spot on.....these things were BIG! Body is box stock with kit parts only other than Monogram tires replacing kit BFG's. Tamiya Coral Blue paint with a BRUSH painted roof! Doors open on kit but I glued them closed as hinge was poor at best. I made a foil decal for the side trim as it was so fine no way to apply BMF in normal way.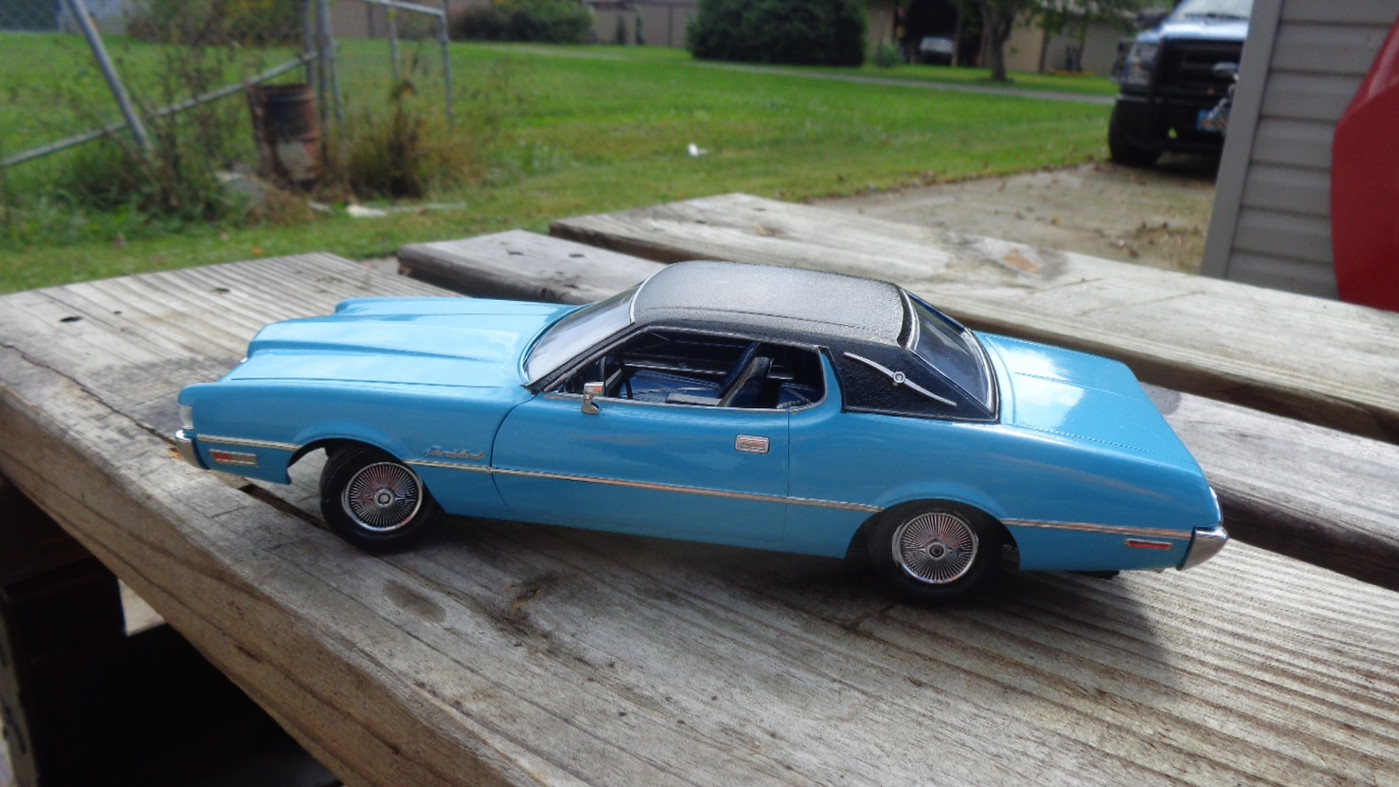 I need to tag for it. I make them in metal now and will share later.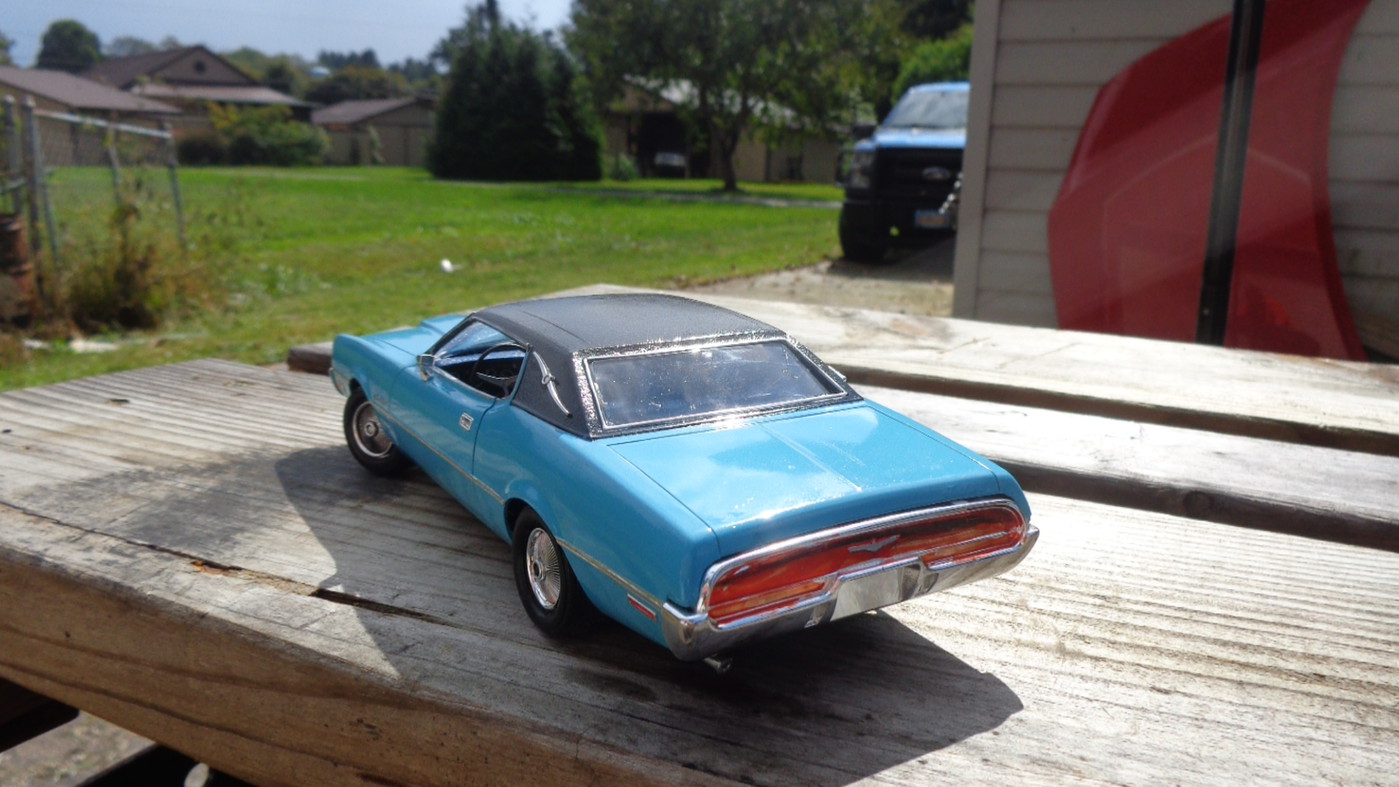 Final: As bad as this kit is....I LOVE IT!!!! I like my big Fords and this is one of the few kits ever made. If it is ever reissued I'll buy a few....lots of ideas!!! Thanks for looking PS. sorry pics are poor.....my studio is offline right now.