We have our local contest each year in September. Then in late February we have a non-competitive get-together that we call the "Break from Monotony." You just bring any kind of model you want--works in progress, new stuff, old stuff, things you would never put in a contest, anything at all.
Last February, instead of placing models by category, we placed them by modeler. So all your stuff was together so people so tell who built it more easily. Here's a couple of shots.
Some of mine...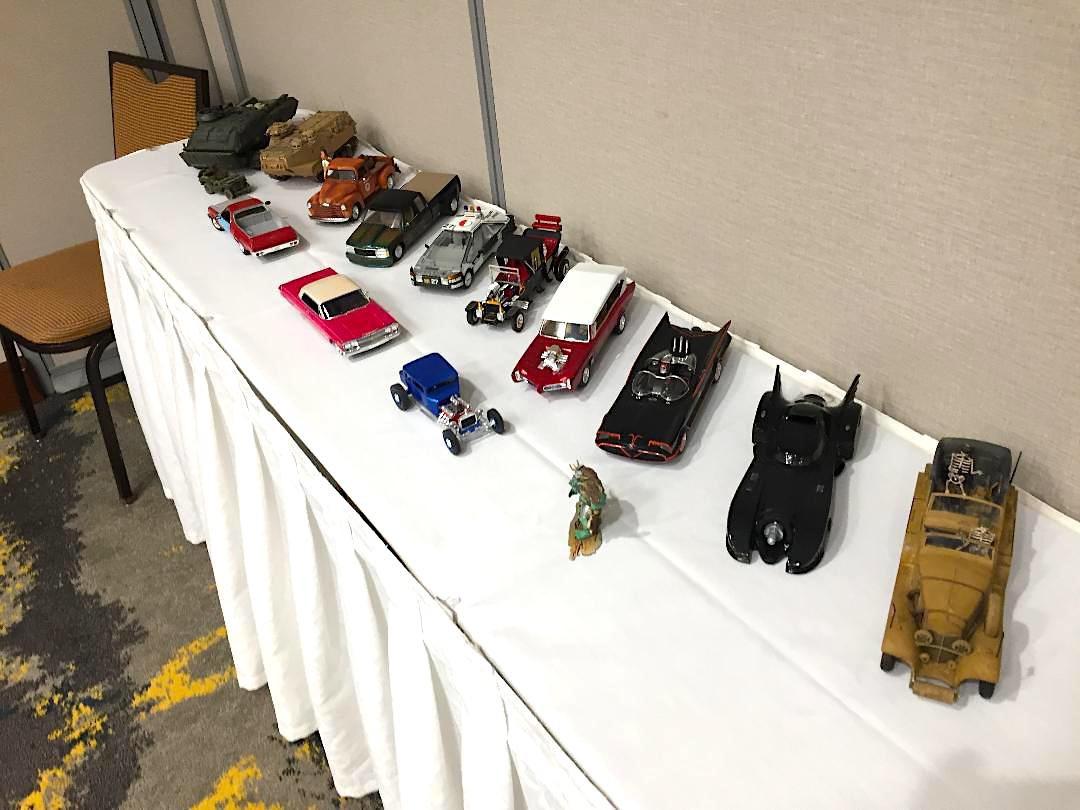 One of our guys does his own printing and has been doing some really unusual models. Cab and box on this Dodge are resin cast (don't know the caster) but the chassis, running gear, and engine are printed. Wheels and tires are from a 1/35 scale HEMMT military truck.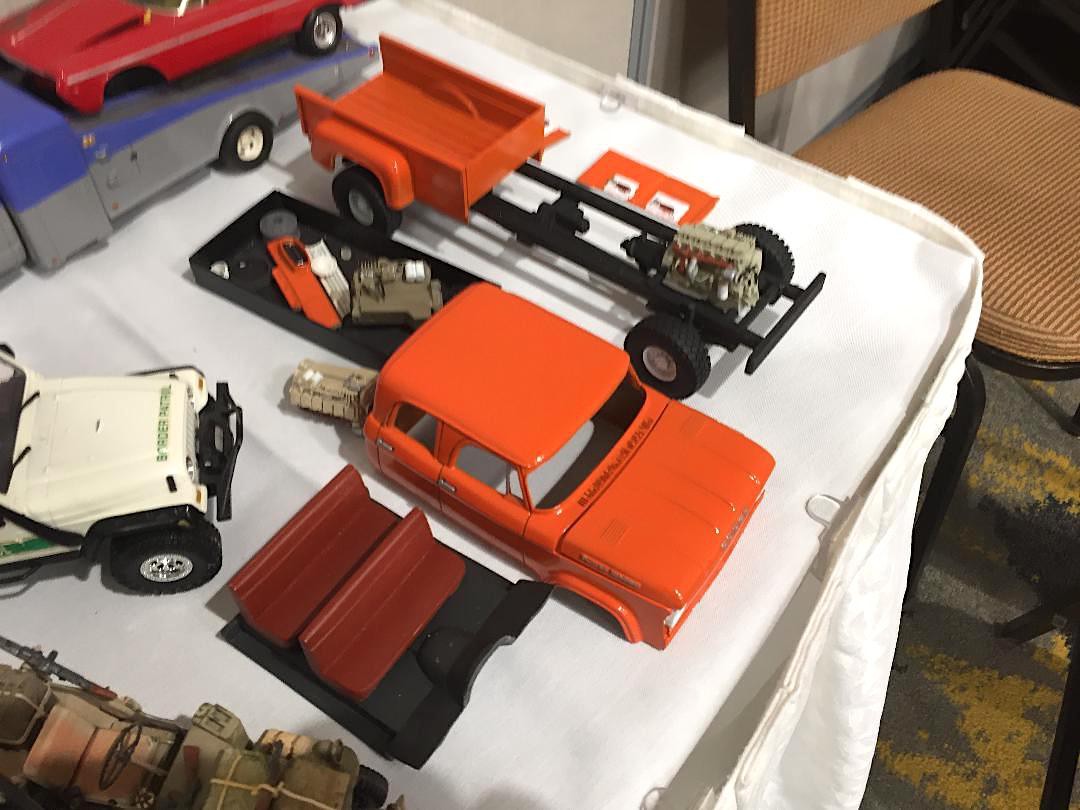 And some interesting stuff from another of our guys, including some models I've heard of but had never seen before. He loves doing hot rods, monsters, freaks, and Weirdos.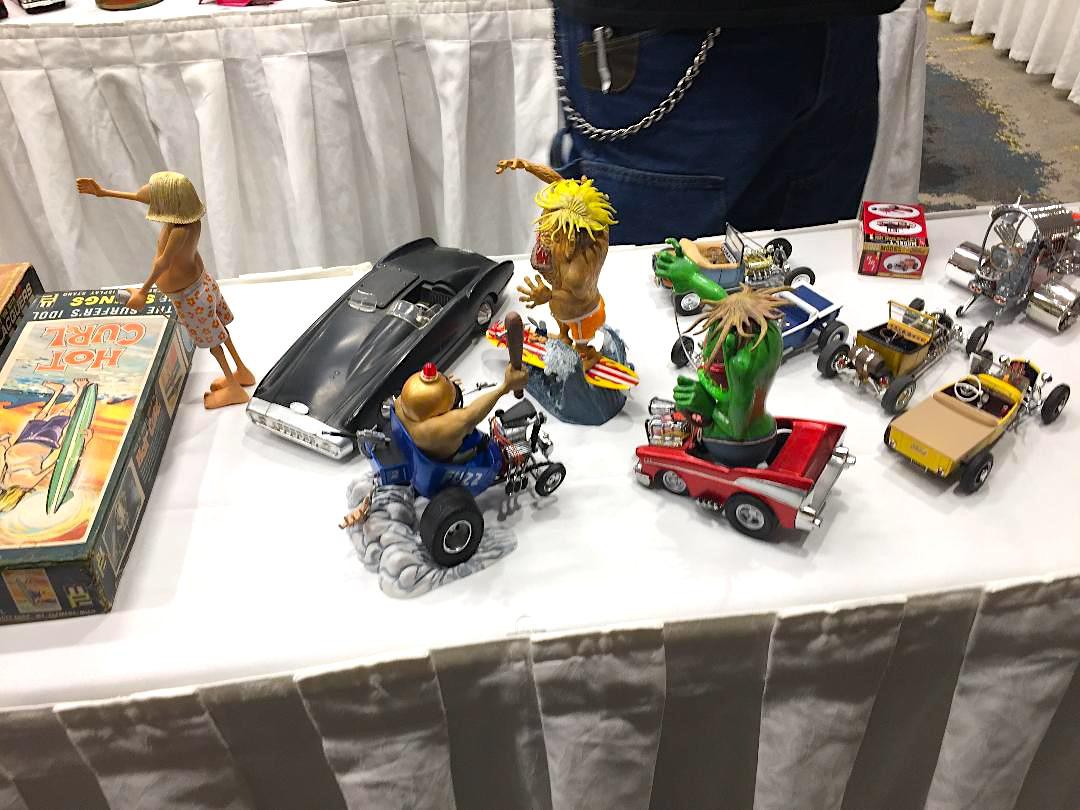 Terry