I think I'm getting a convoy started... *PIC*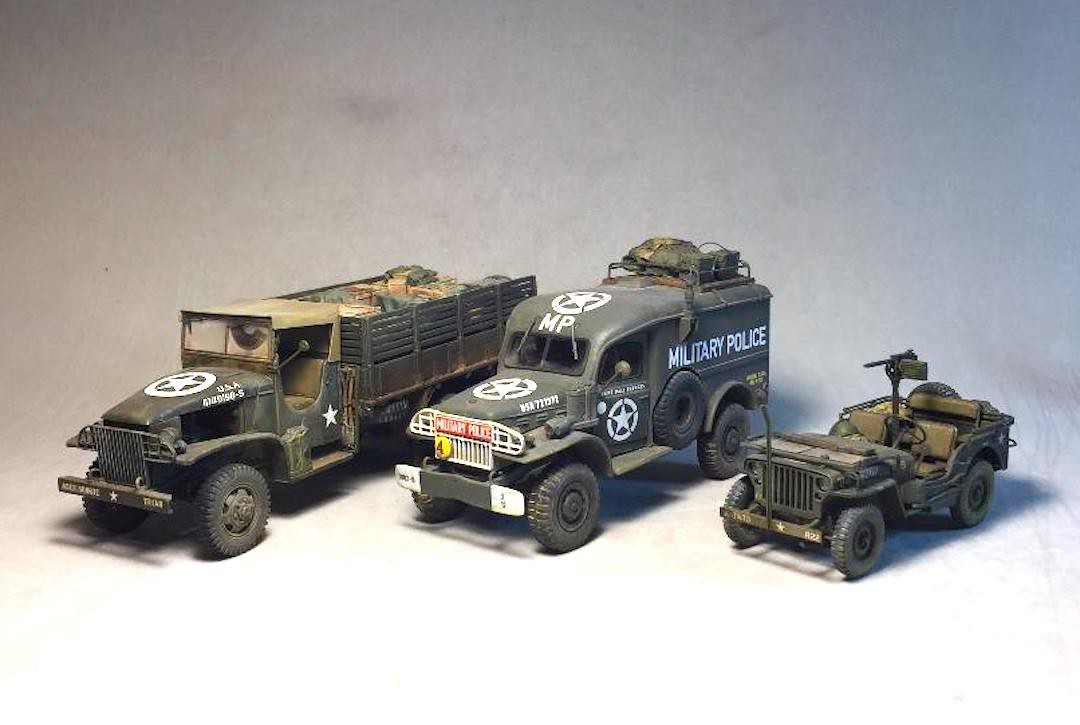 Besides these, I've still got three more Dodges, a steel cab GMC, a Studebaker, a weird Ford, and a Chevy to do.
One of those things I learned looking up something else--originally, the GMC CCKW cargo trucks were done with steel cabs. But by 1943, they were almost all soft-tops. Saved on metal, and doing so allowed crews to lower the windshield and palletize them so more could be packed on a ship.
So early mostly were steel; later ones were soft tops.
I'm having fun doing American WWII trucks. All wheels, no tracks...
Terry