Let's make Thursday "Work In Progress" day. Show off a model you're working on--anything, cars, trucks, airplanes, ships, whatcha got? *PIC*
This Chrysler is perpetually in progress. It's more than ten years old and I need to finish it. (I need to finish a LOT of stuff...)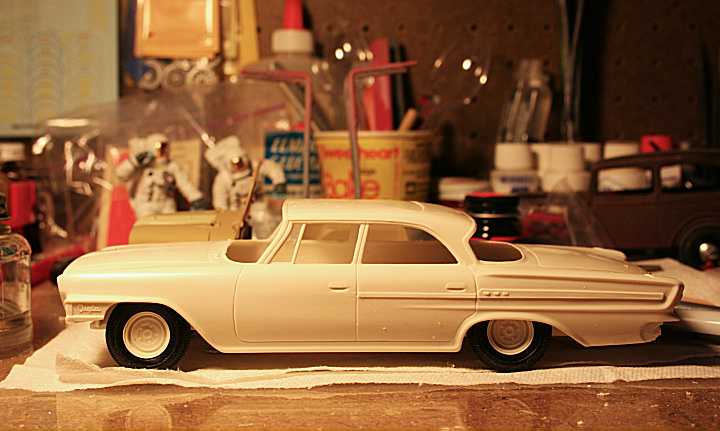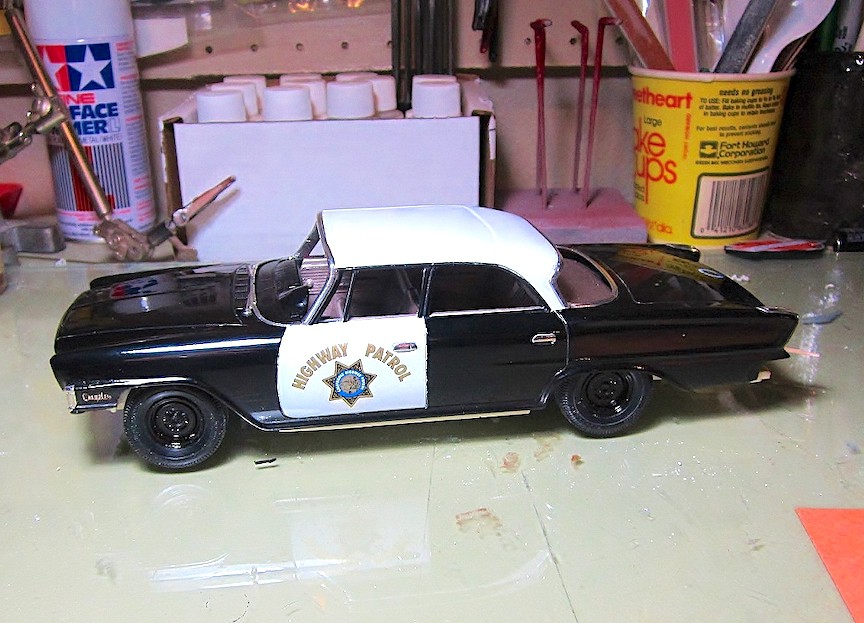 Lately I've been working on the fiddly bits--radio, spotlights, interior details. But my 30-year-old tremor is getting more pronounced, so things take a long time and a LOT of patience.
Anyway, something to be done. It's a neat-looking car and model.
Frankly, if I started posting all the stuff in-progress, it'd look like one of Marty's "Friday Evening Randomness" posts just because of sheer size.
Terry