53 year project just completed! First look pictures and info here... *PIC*
This is the December, 2021 completion of a model car kitbashing project that I first started in December, 1968. That makes it a 53 year project, beginning to completion. How time flies....
It's a representation of the first version of the famous Prock and Howell "T-Troop" Willys Flip-Top Gasser, as shown in the December, 1968 issue of Car Craft magazine. (Note that Steve Perry's "F-Troop" Willys model replicated the second version of the car...and yes, his project was very much a direct influence in me eventually digging this one back out and finishing it over the last five months!)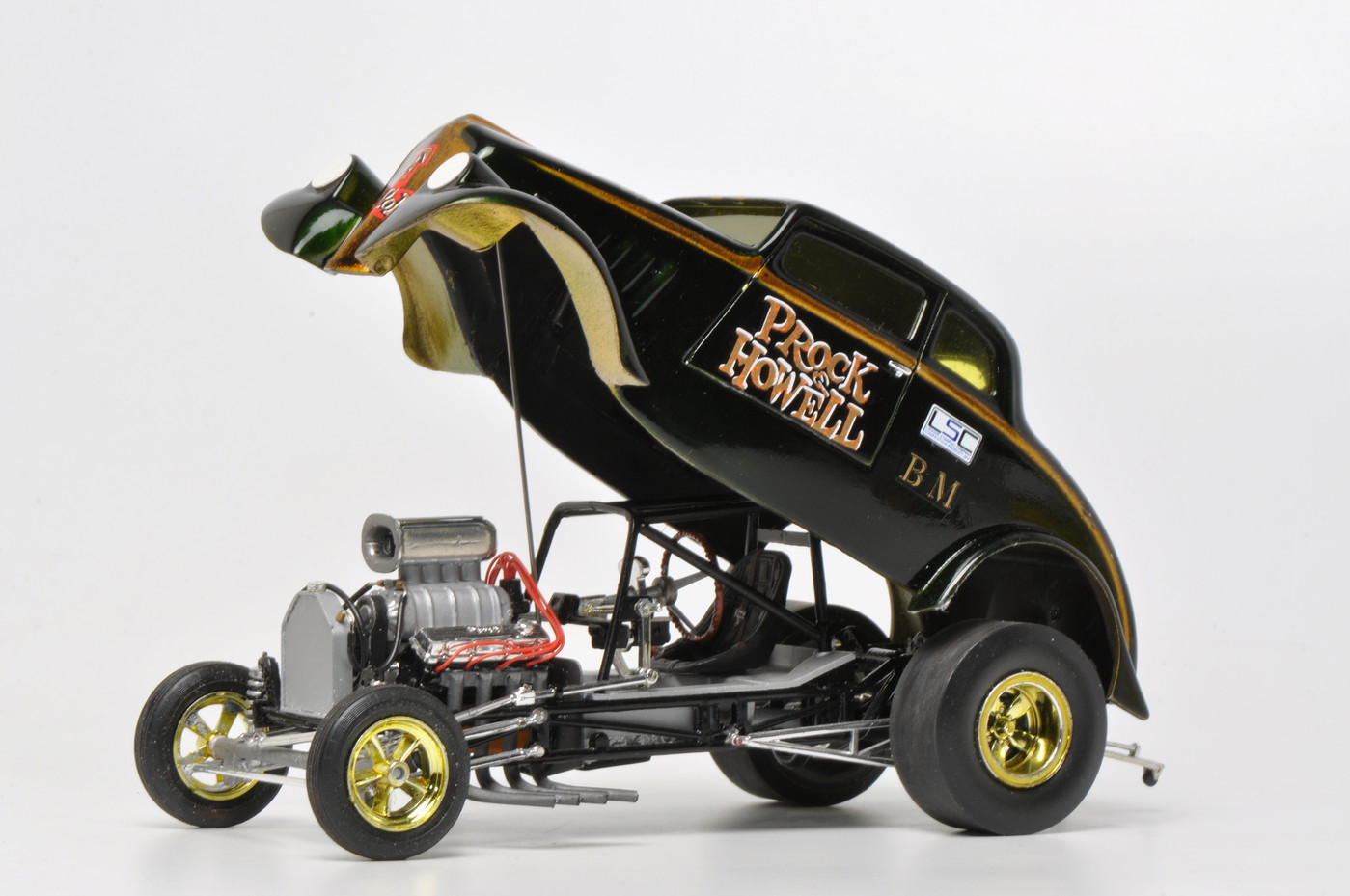 It took an extensive effort to get the model to the status shown here. Among the many challenges: a narrowed and shortened Logghe tubular chassis, molding the AMT Willys kit body into a singular component, cutting out and hinging the doors, replicating a three-color (Candy Green, Candy Gold, and black (center stripe across hood, roof and trunk) paint layout, scratchbuilding a fuel/water tank, and massaging the Chevy 427/TurboHydro powertrain into such a confined space (under the Willys body shell).
The paint did not turn out to my liking, but on the other hand, the model is now completed instead of sitting as a pile of parts, as it did for over five (!) decades.
Now I can (finally) cross this one off the Boyd uncompleted model projects list!
****
There is obviously much, much more to the story here. I will either publish or post online a complete "how-to" on this model project in the upcoming weeks...if the subject interests you, keep your eyes peeled for it.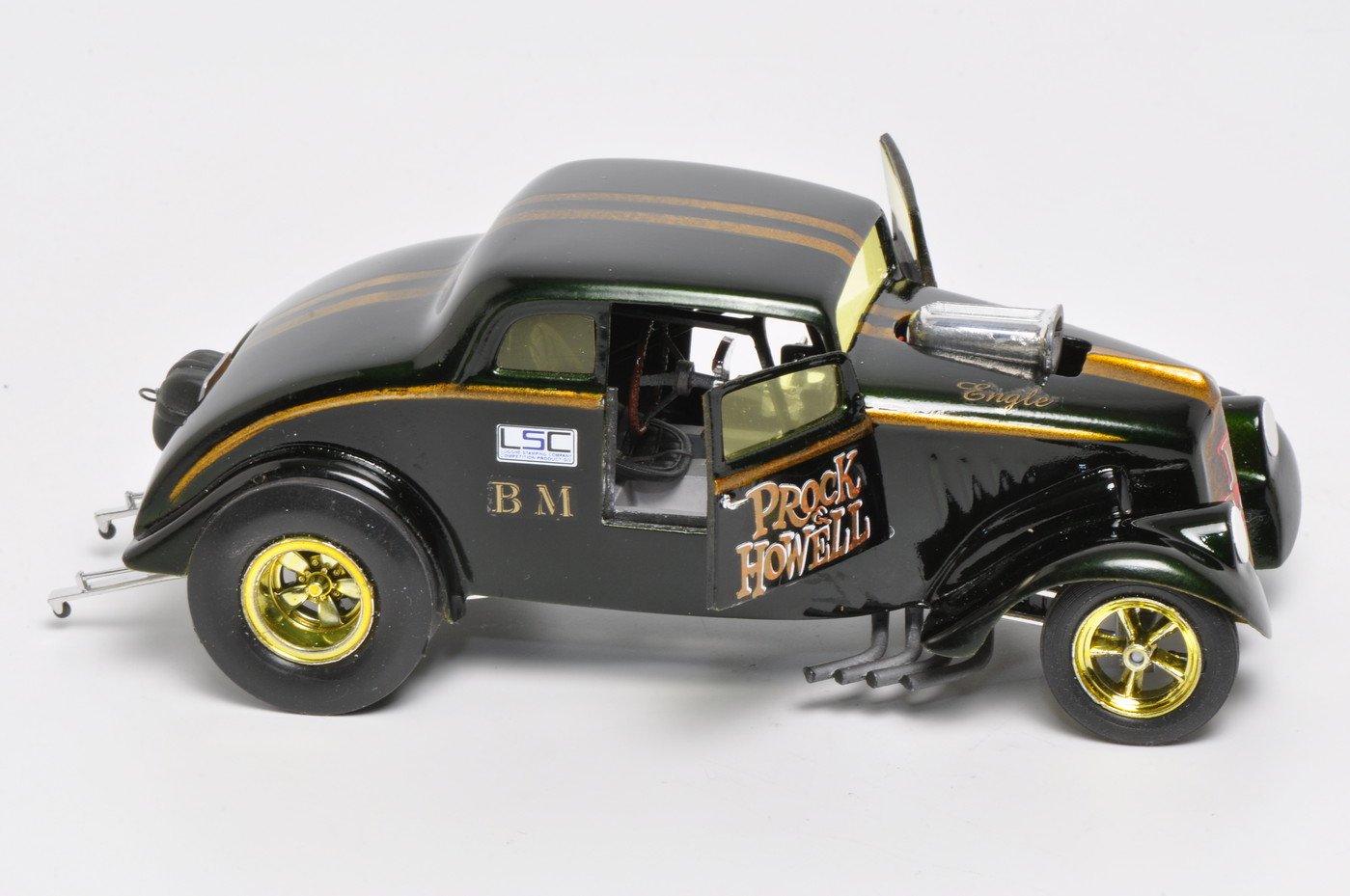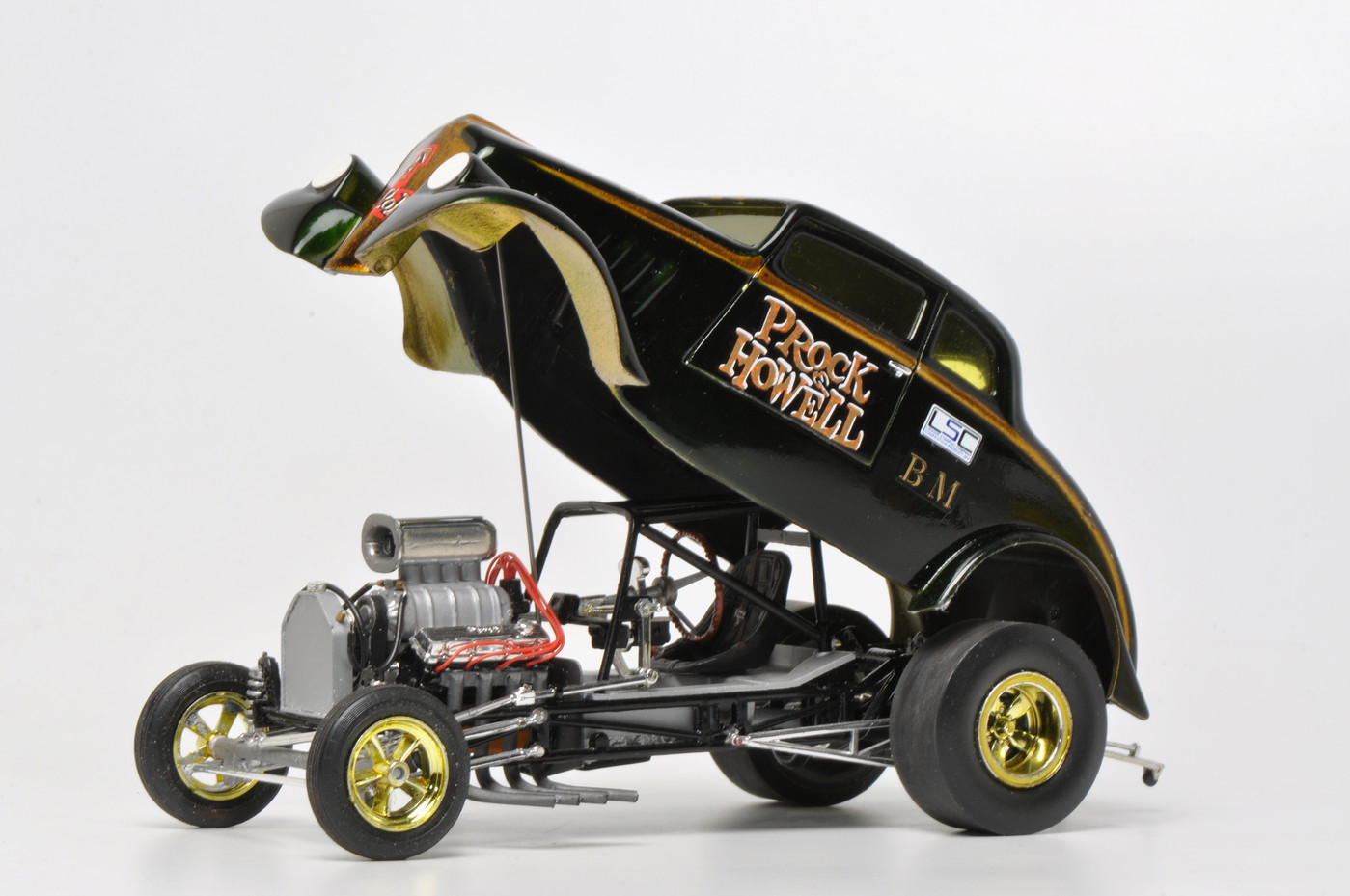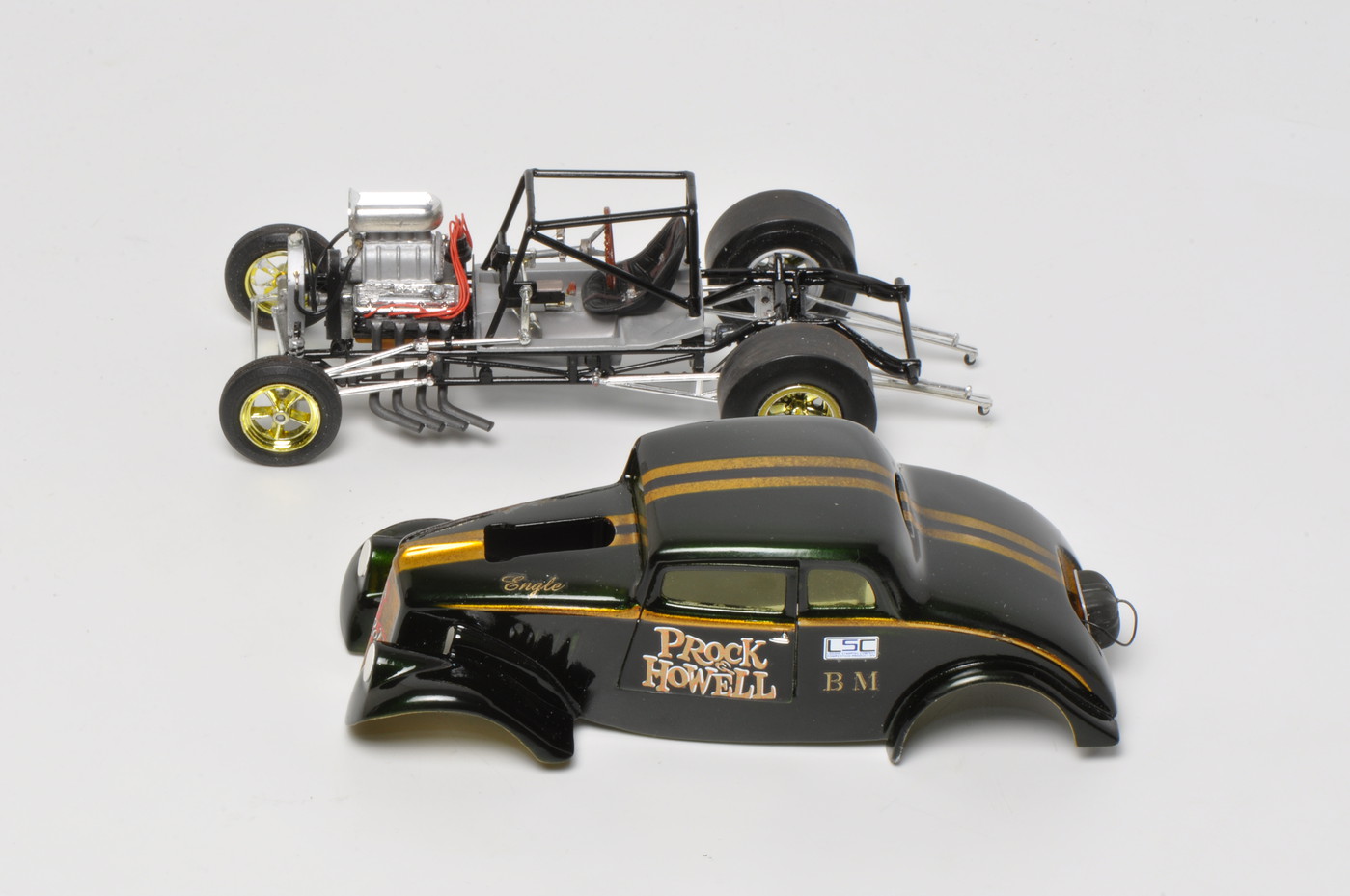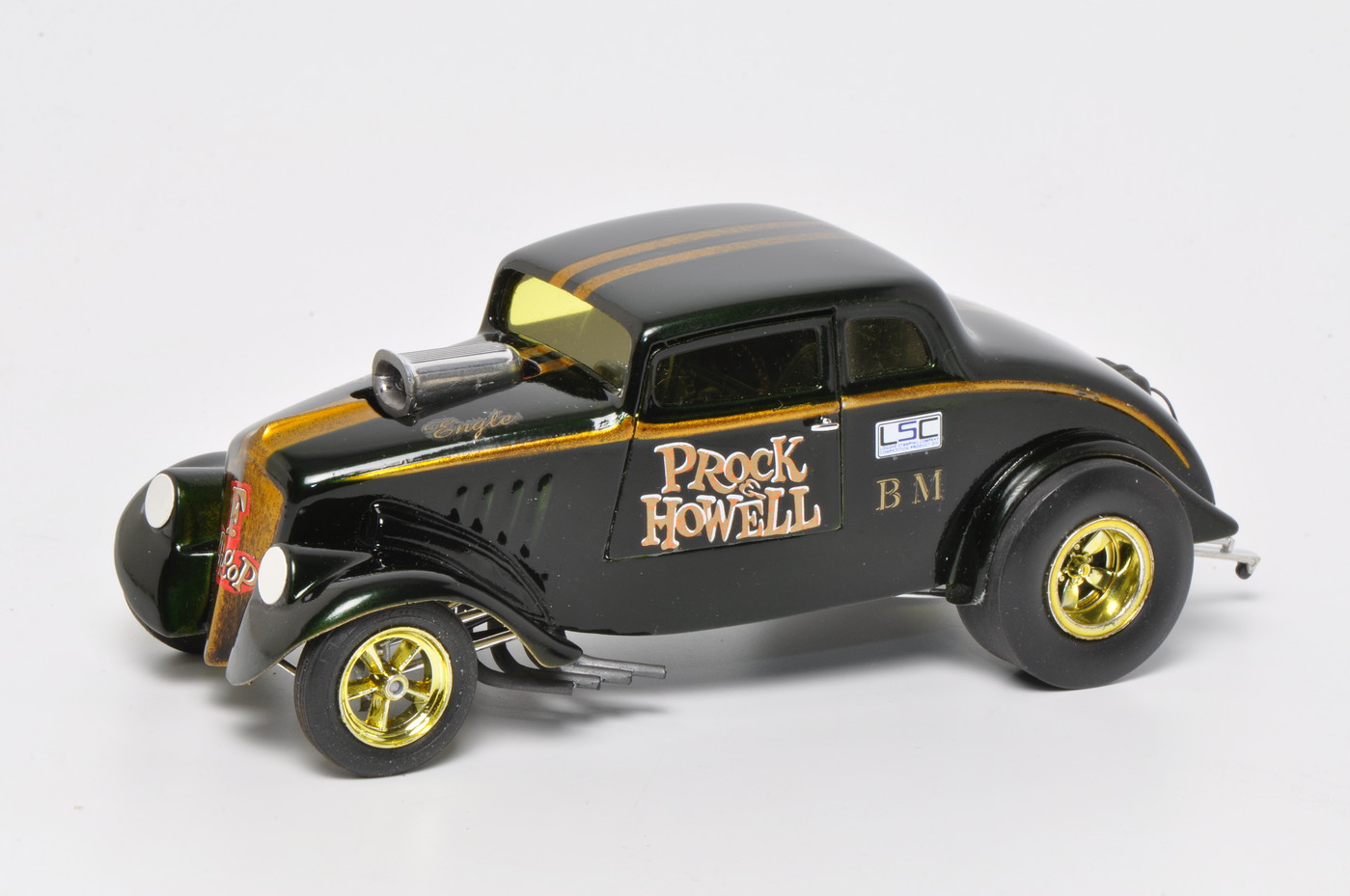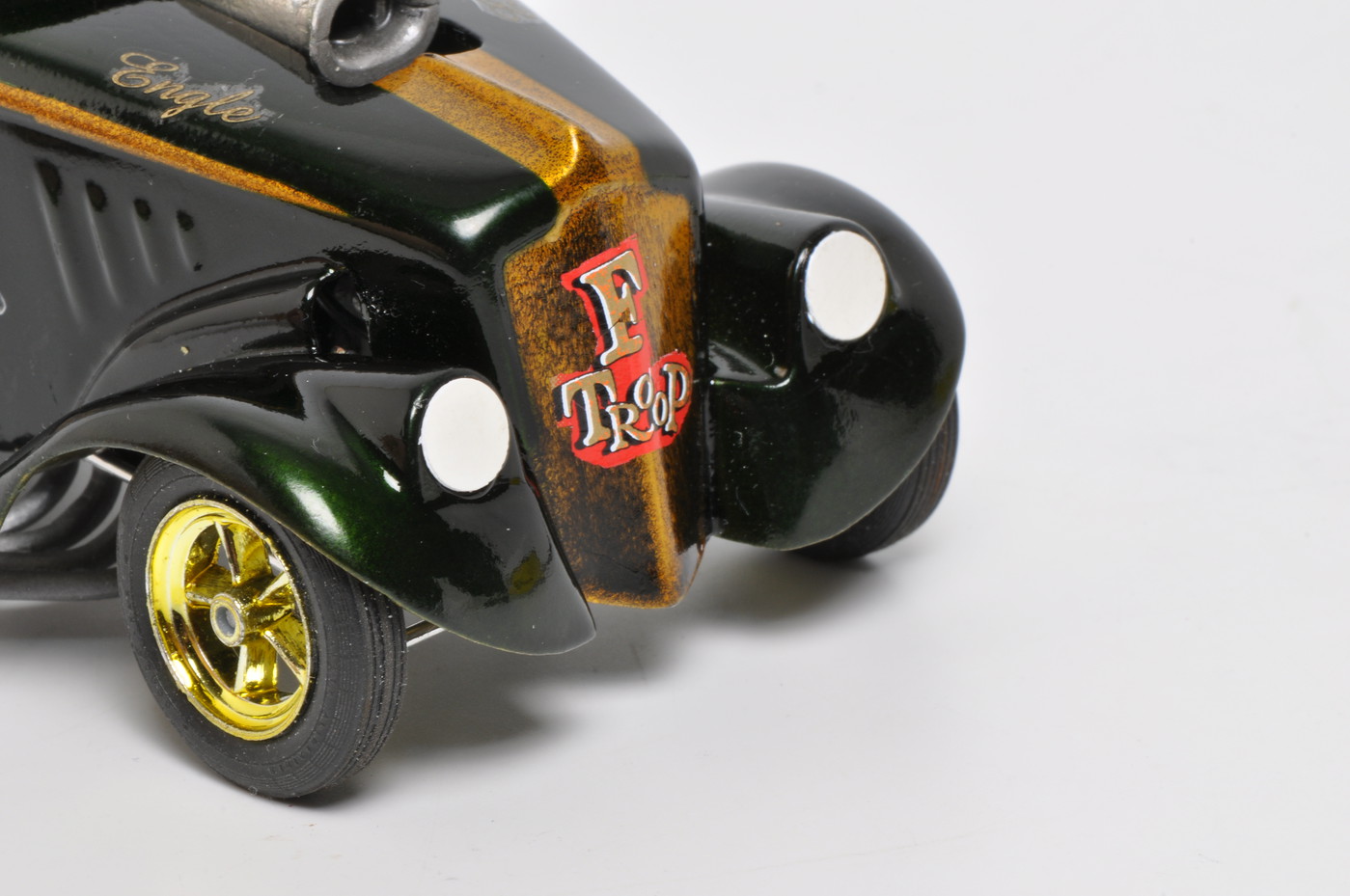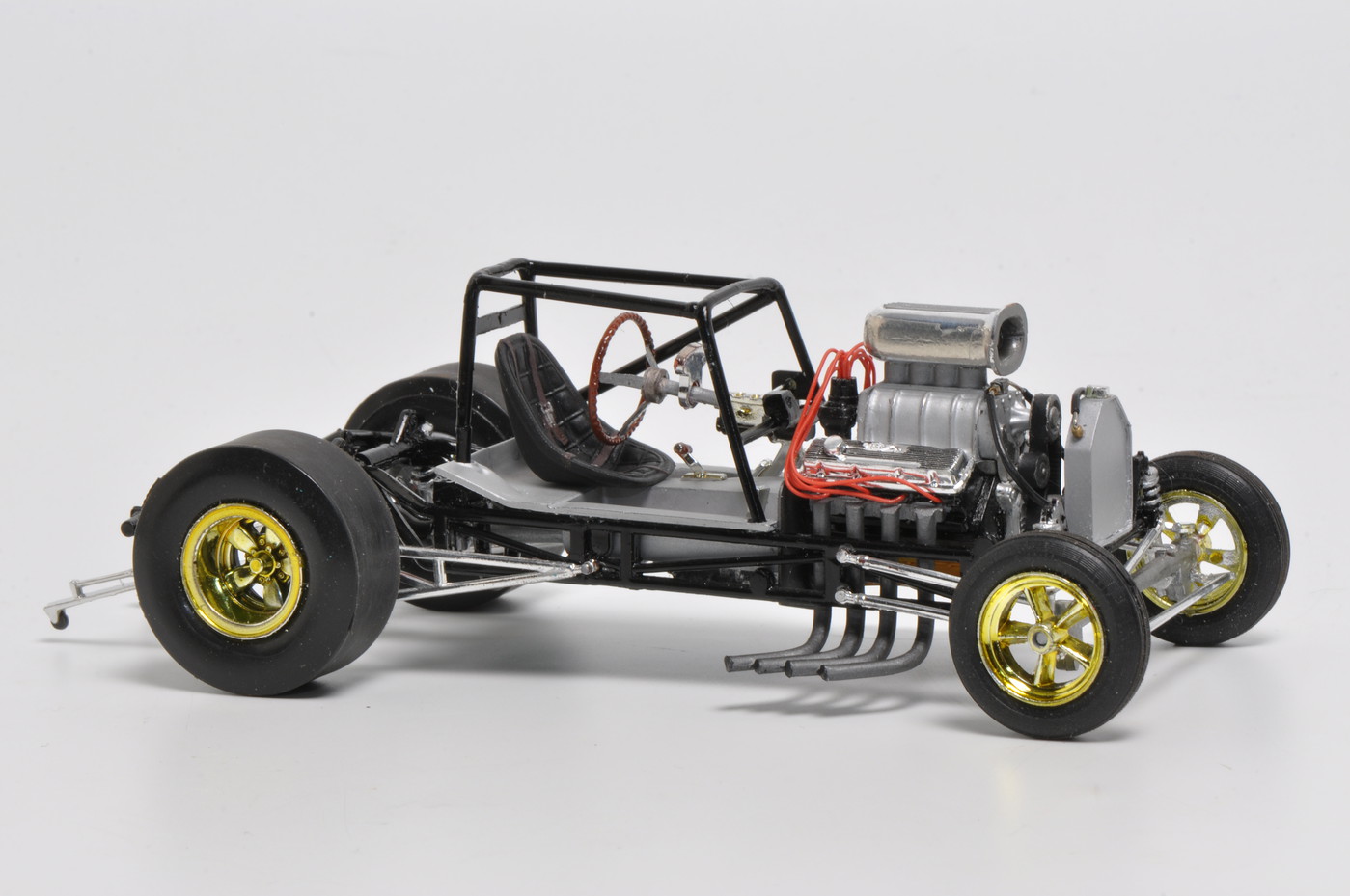 Thanks for looking...TIM