One Monogram hot rod. *PICS*
Kind of a story behind this one.It was close to completion but I was having some problems with it and put it back in the box. A friend of mine offered to finish it so I said okay. And here it is.
This is the Little T/Boomer Bucket/Street T/etc. Wheels and tires are from the recent Tweedy Pie kit, and the carb setup is from the '30 Phaeton with Detail Master air cleaners. The distributor is from Morgan Automotive Detais. It's resin and pre-wired. And there it is.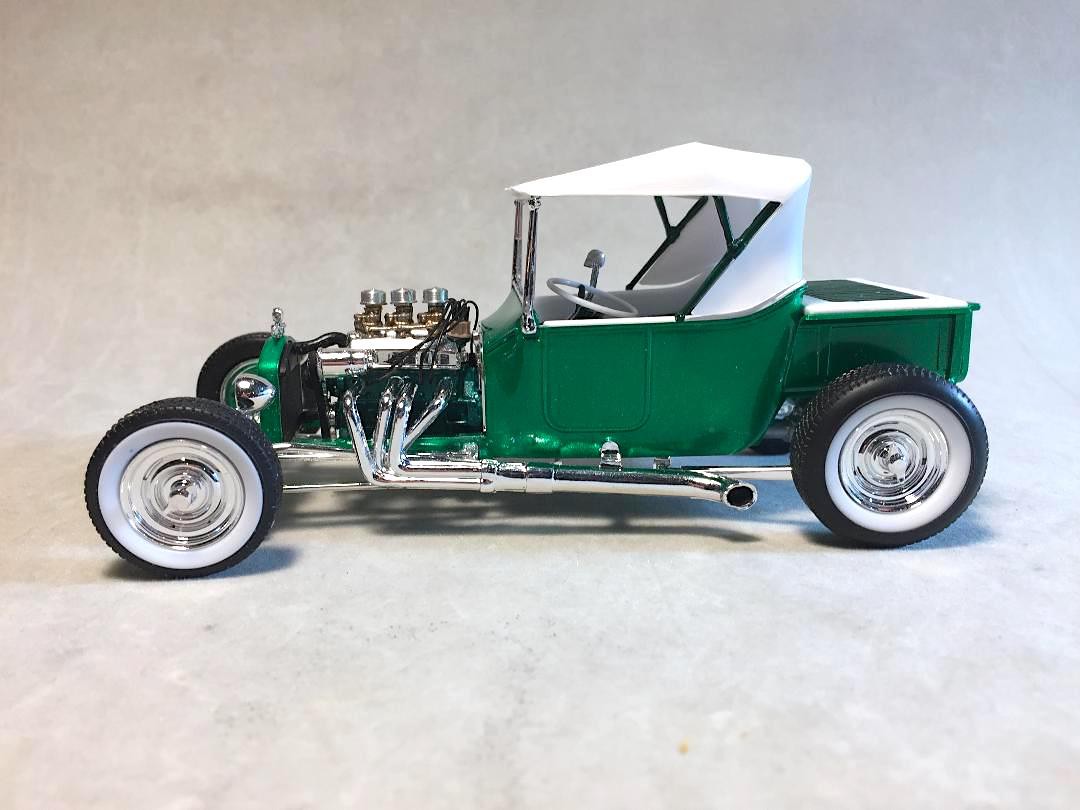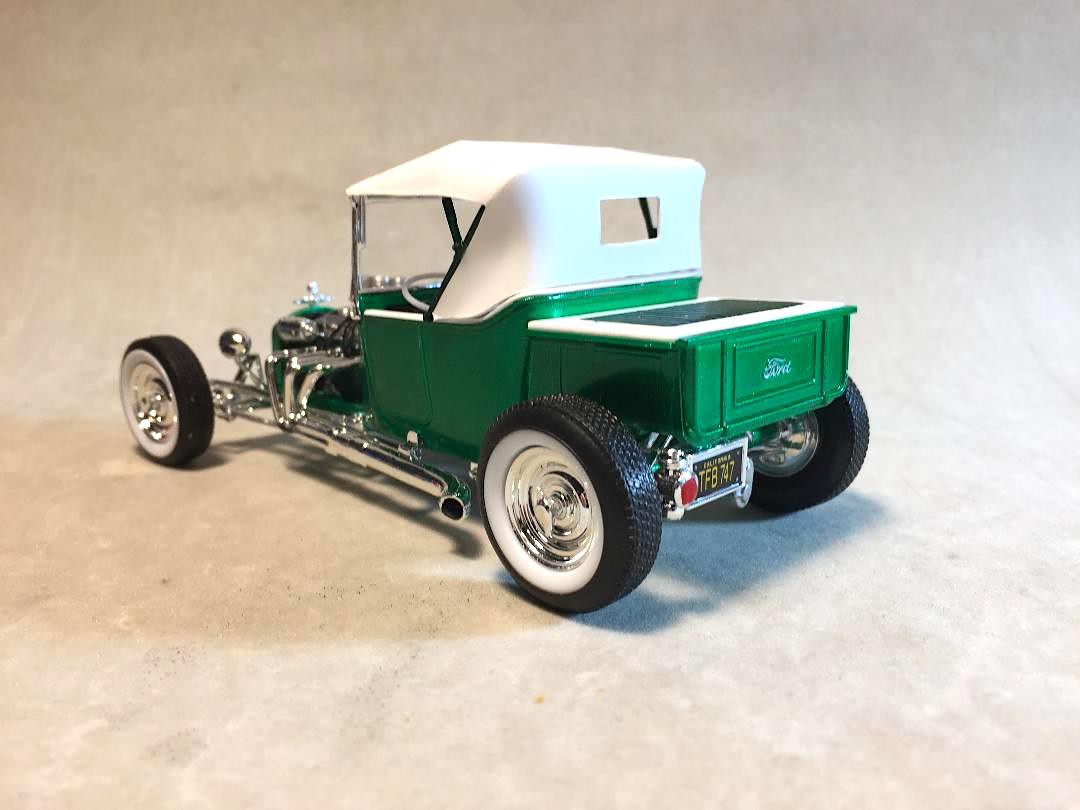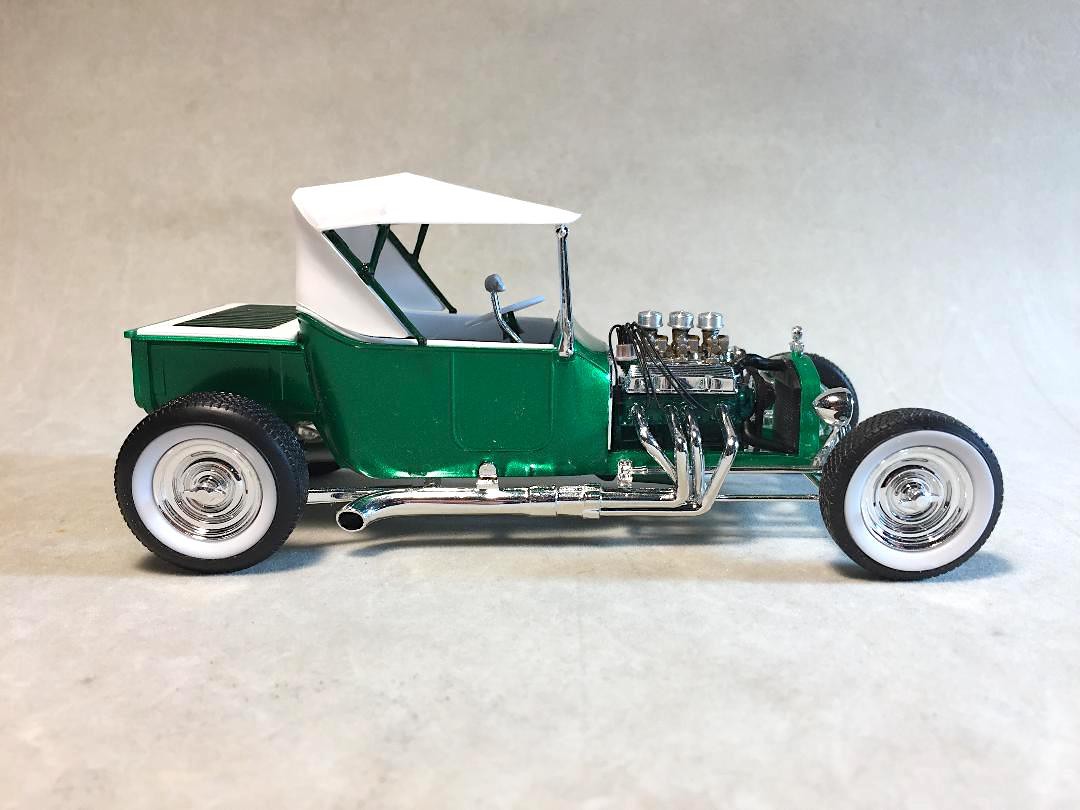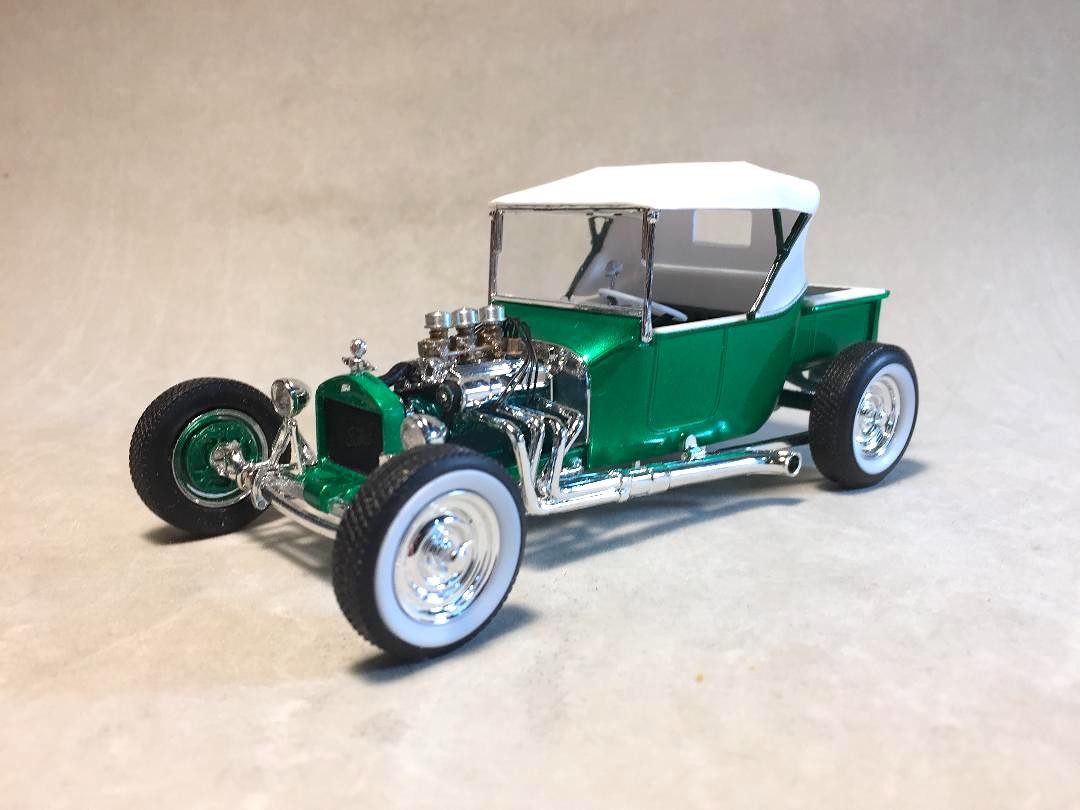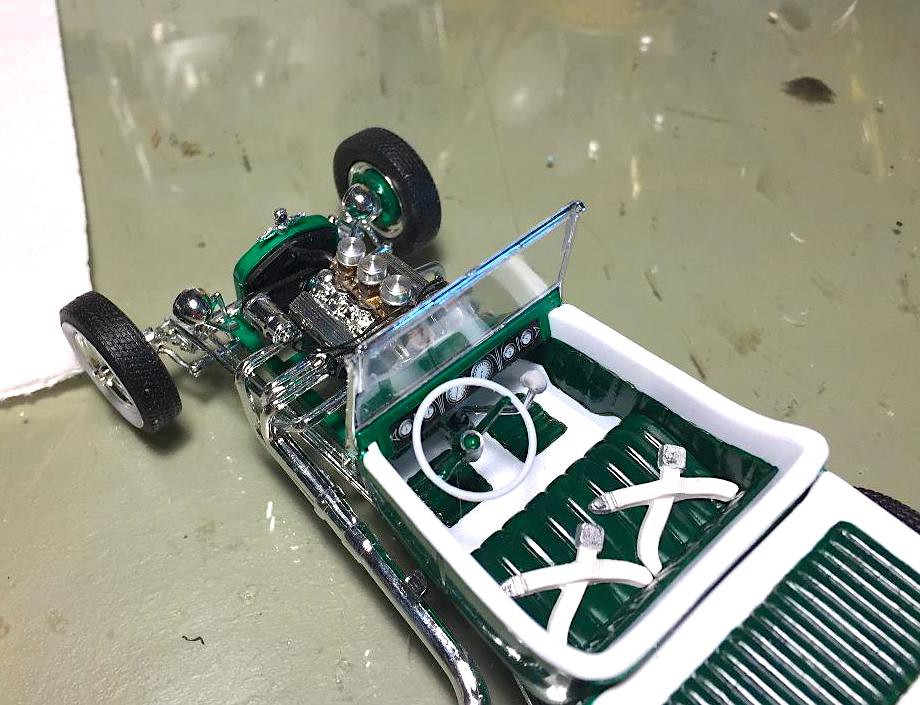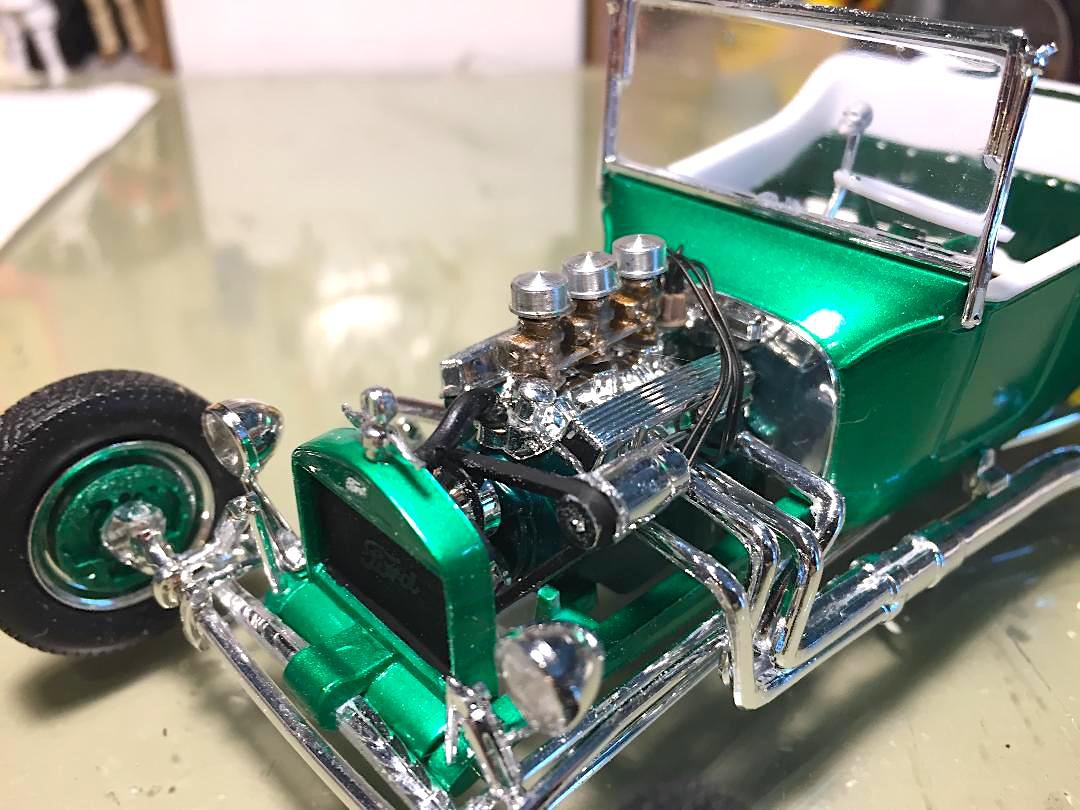 Terry