The project continues but there were some minor setbacks along the way. The issues were corrected and now the various parts are beginning to come together. The first issue was with the indents on the body. Each side has tie down hooks located there along with reflectors on the back end and on the rear. In haste they were made too big and in the wrong place. So plugs were made to fill in the holes and new ones will be drilled out and then backed up with sheet stock.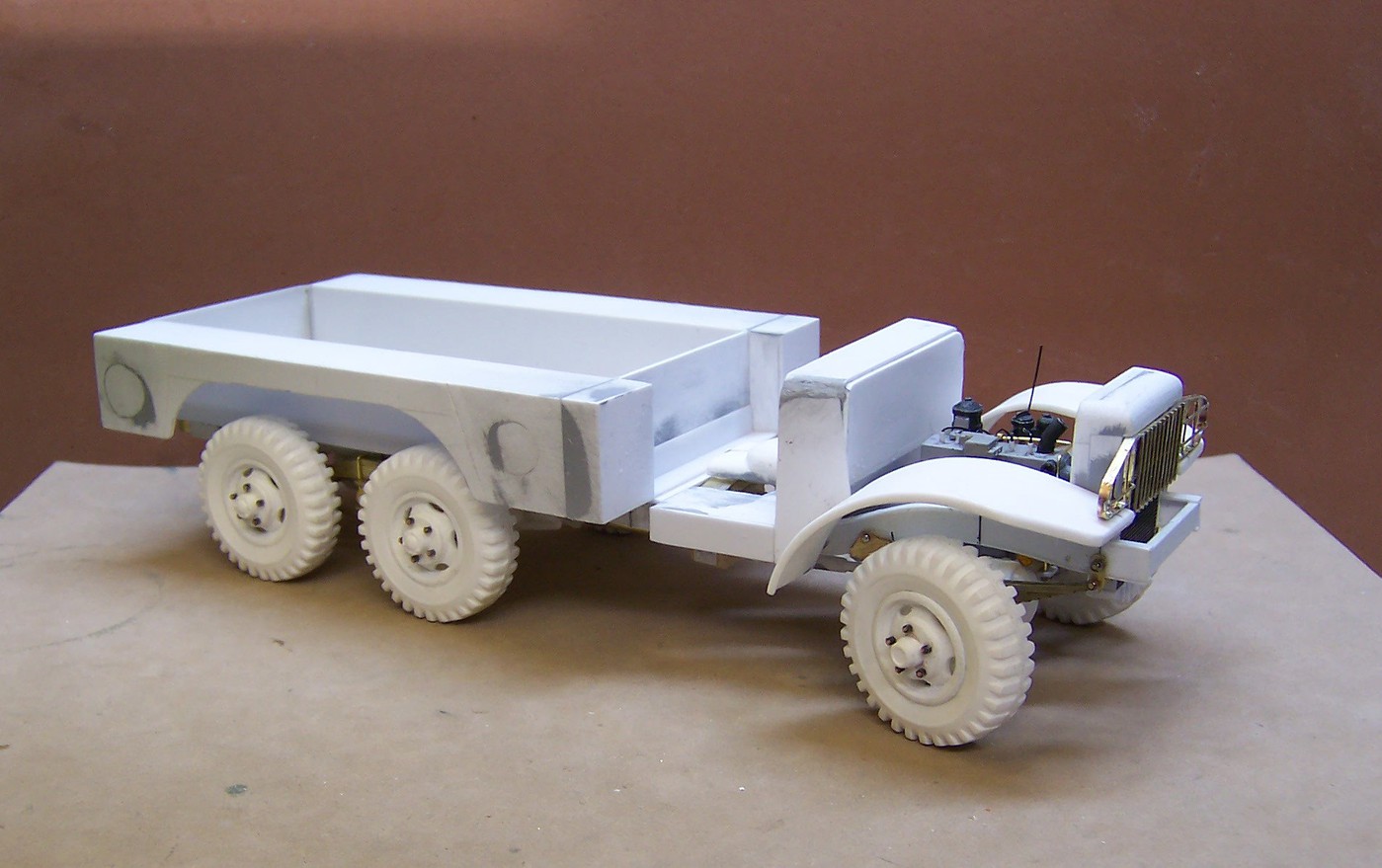 Hosted on Fotki
The grill was made from brass strip and rod stock. 1/64 x 1/16 strip stock is used for the perimeter pieces. The rod stock is on the order of 24 guage wire. All pieces were soldered together but not before my old iron quit. I bought a new Weller iron and it worked well.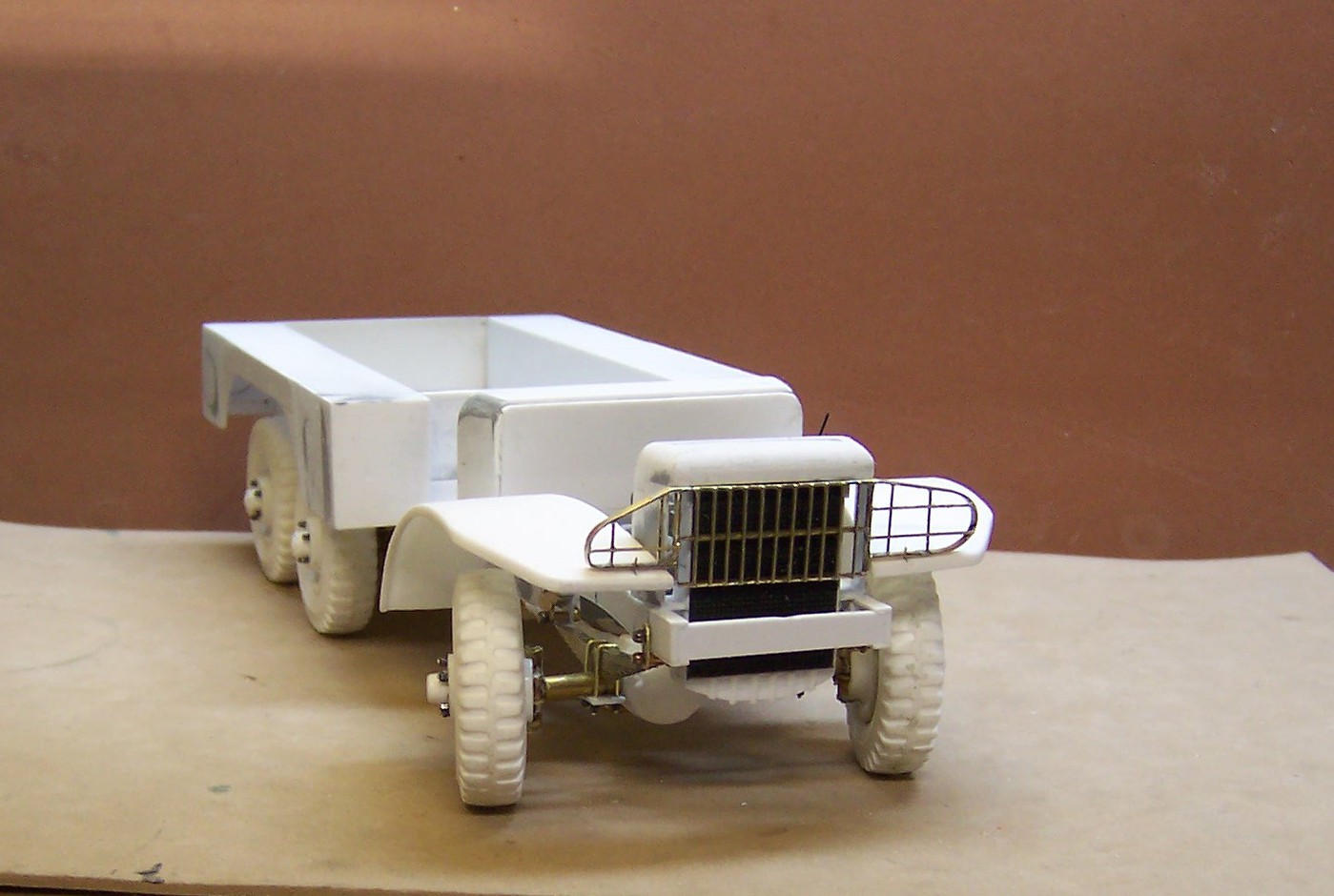 Hosted on Fotki
Getting the body and the cowl sections in the right location was chore until I finally anchored the body to the frame with small screws and angle stock. Knowing some basic dimensions helped in placing the cowl, fenders and radiator in the right place. The radiator is now secured to the frame and sort of locks in where the cowl and floorboard has to be.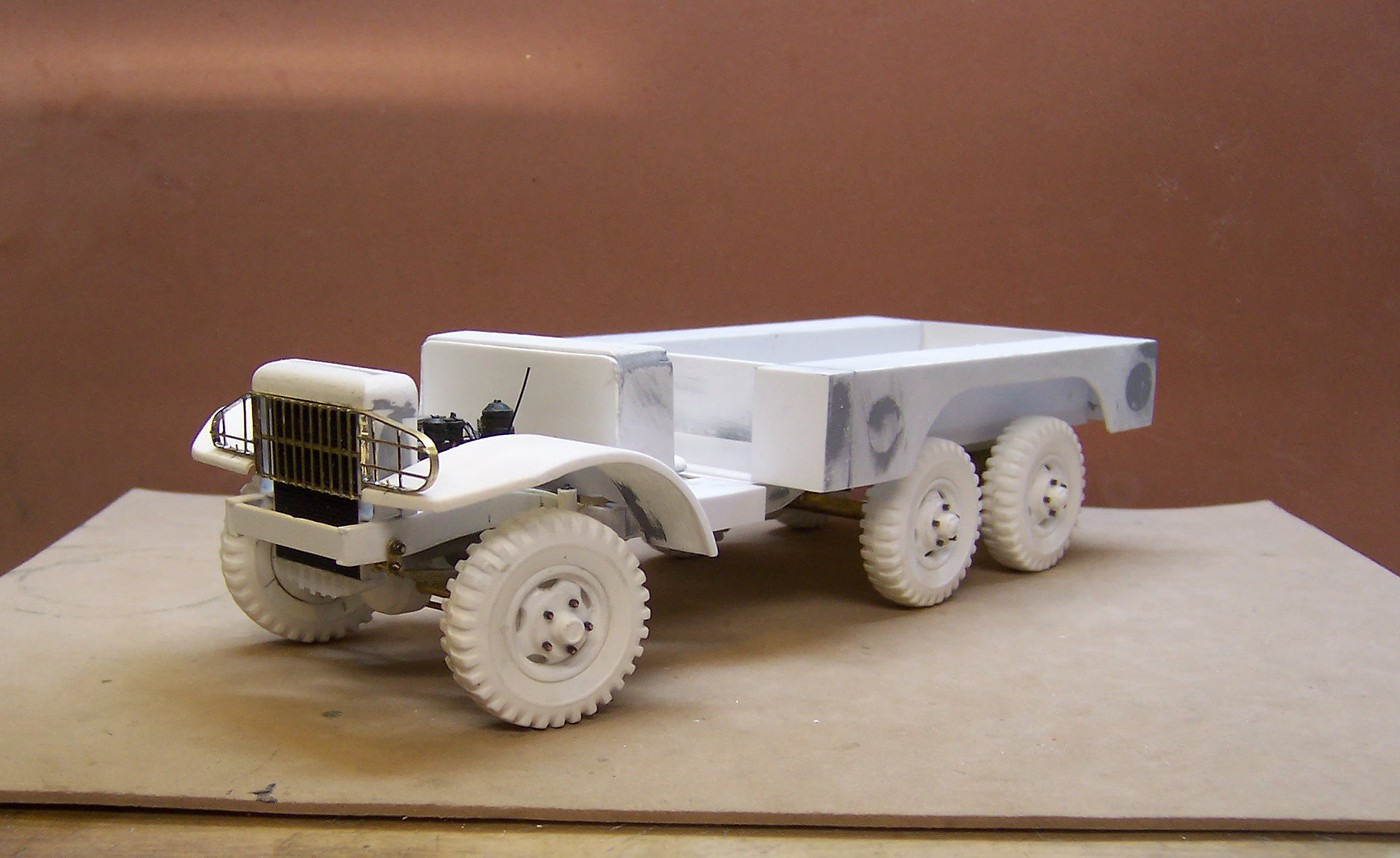 Hosted on Fotki
Here's a look at those oversized holes that I had to fill. The old adage of "haste makes waste" is true but it convinced me to slow the process down a bit. The tailgate is 0.030 sheet stock with 0.040 half round for the rectangle in the center. Small pieces of brass strip stock were used for the hinge points and where the chains connect. A piece of brass rod runs through the bottom of the tailgate tubing so that it can be opened.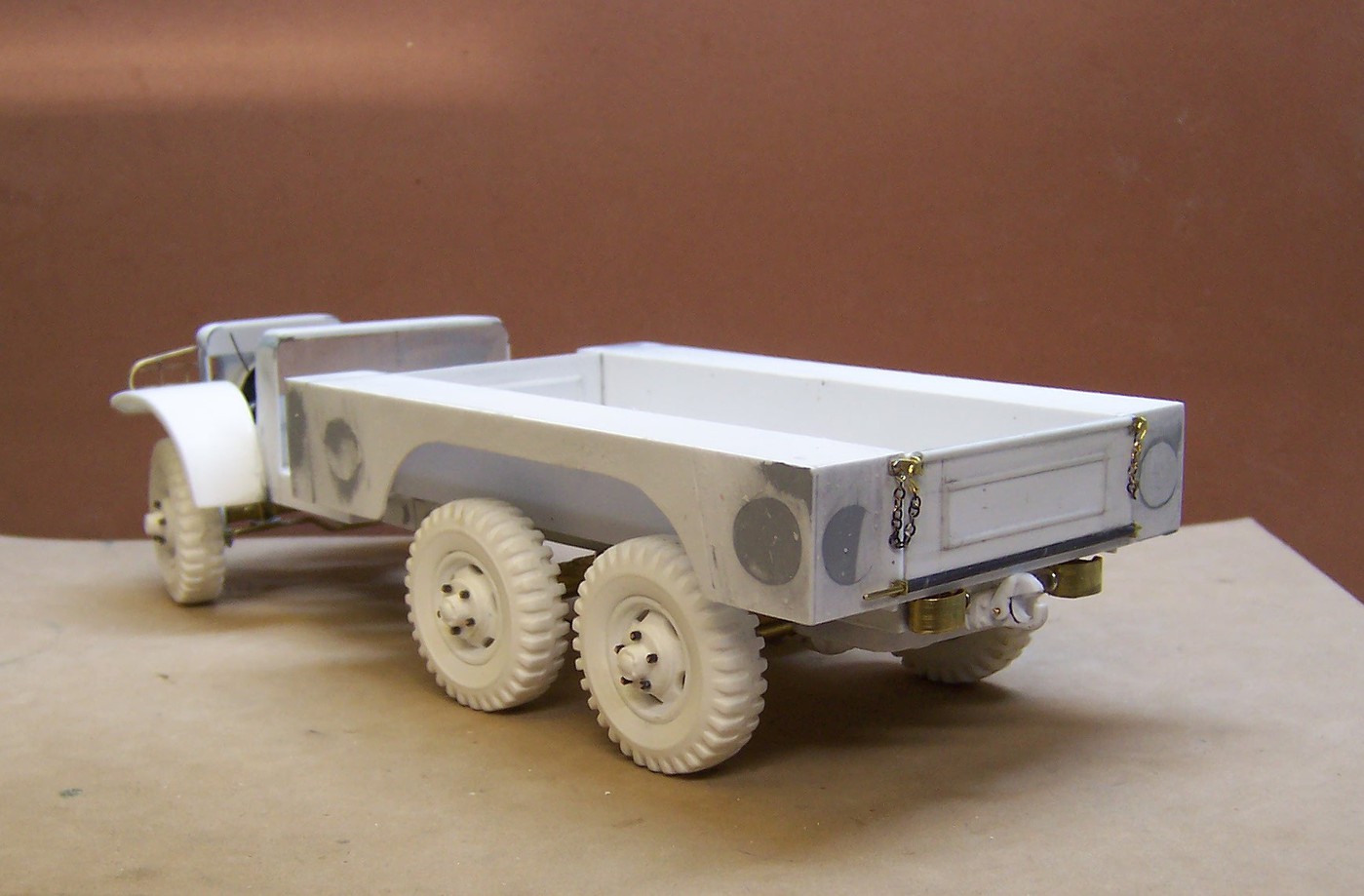 Hosted on Fotki
The pintle hook is movable. The Class 1000 pump trailer will be hooked up to it when all is done.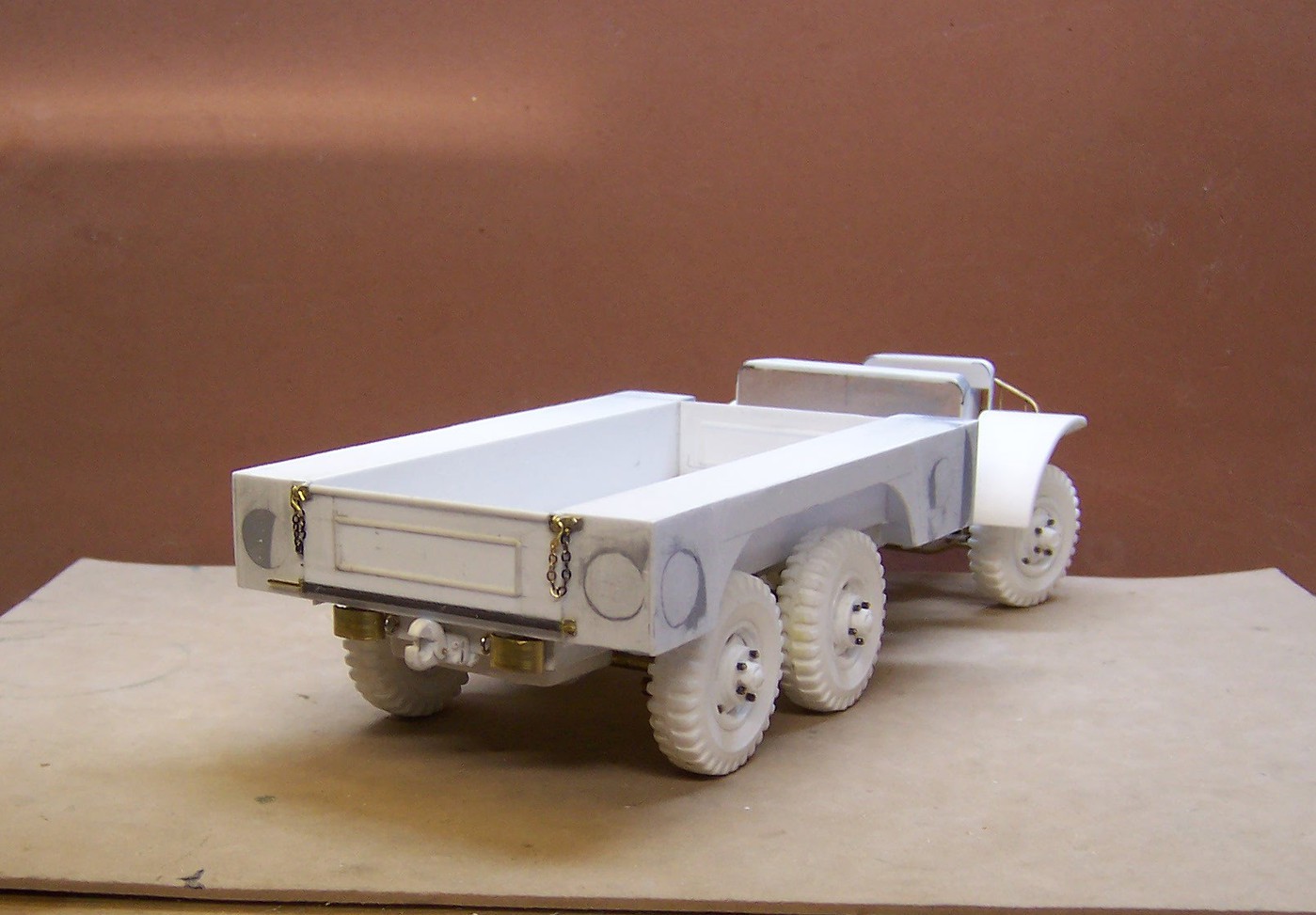 Hosted on Fotki
That's it for now until episode 8.