Finished the AMT '63 Impala.
Built the AMT '63 Impala again, it is from an old tool with some short comings, that arn't to today's standard. They have added the firewall and updated the decals, you still need to come up with a radiator hose..
I had the kit back in the 1980's, it is the one with the molded in tail lights, but it builds into a nice model. The plastic was really good, so I chose not to paint it. I used the chain link steering wheel, and mags and raised white lettered tires from the AMT '70 Impala kit, and side mirrors from my parts box.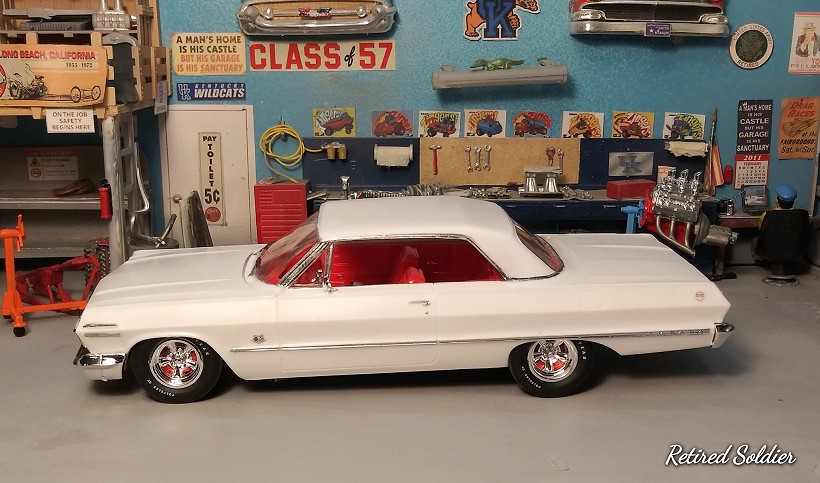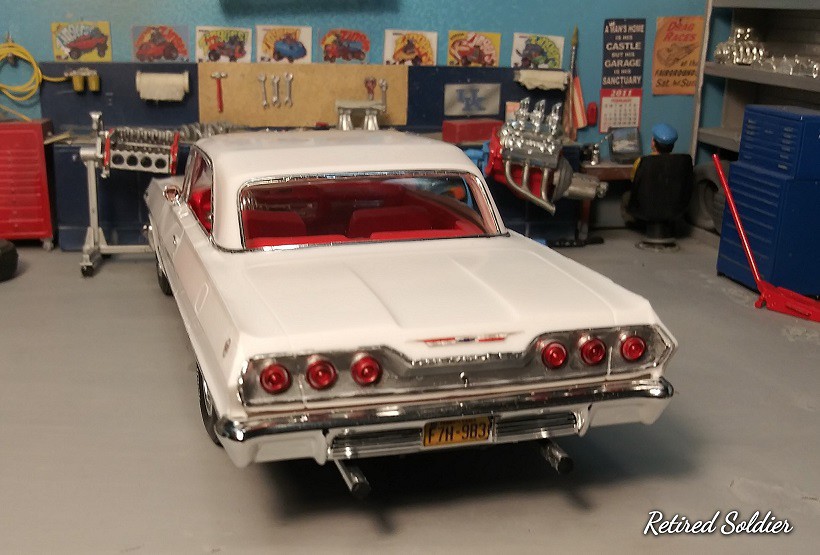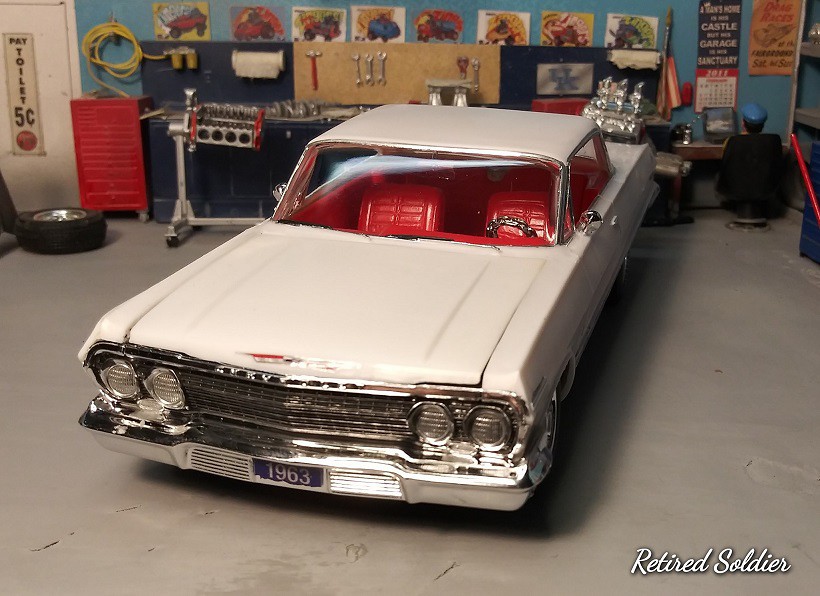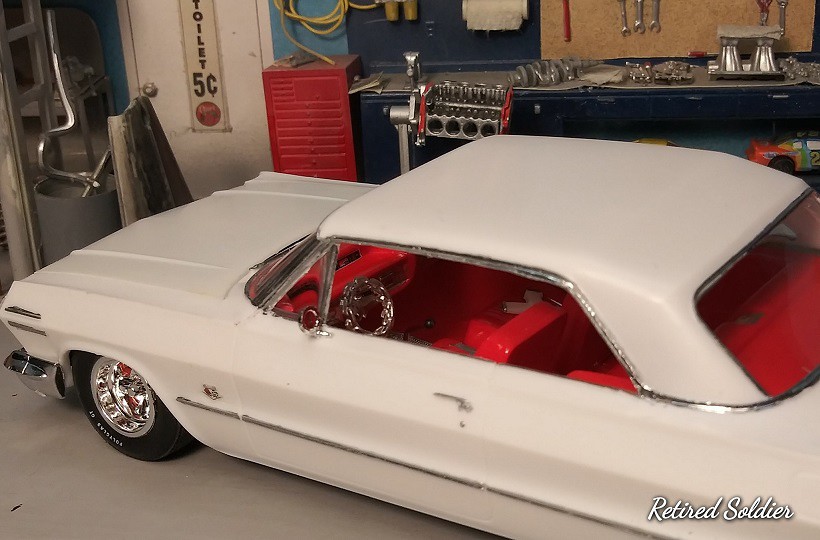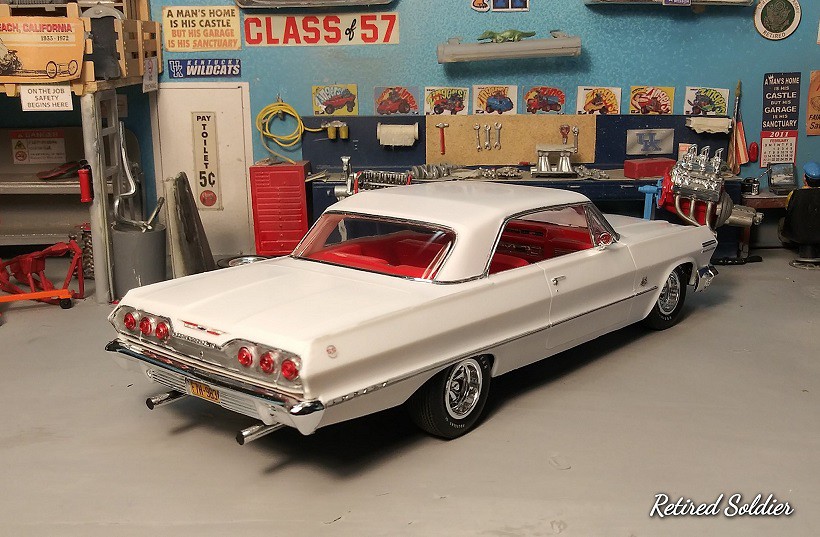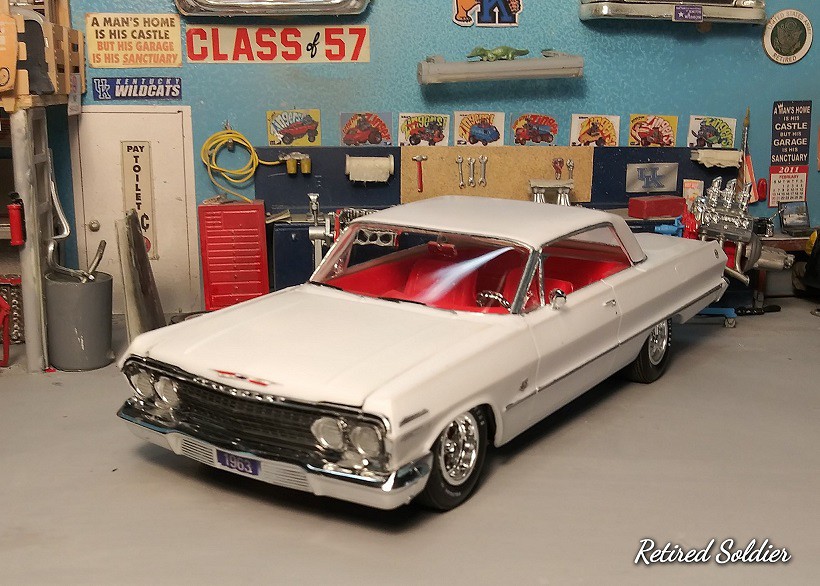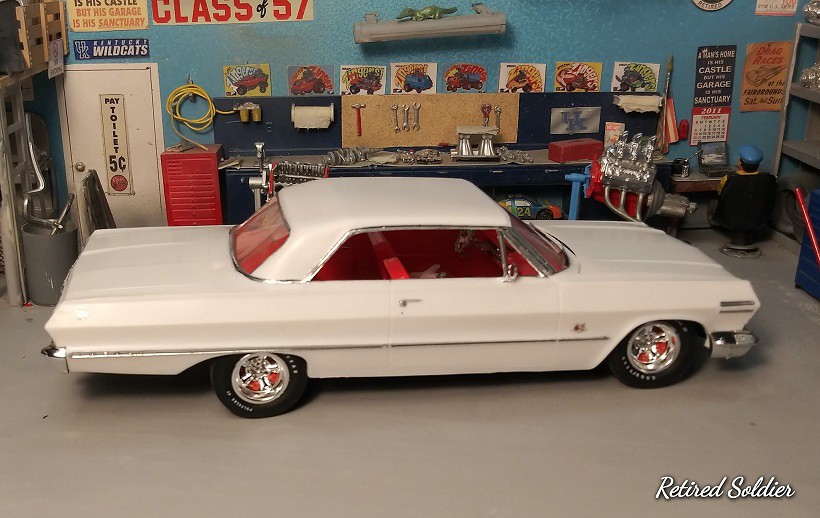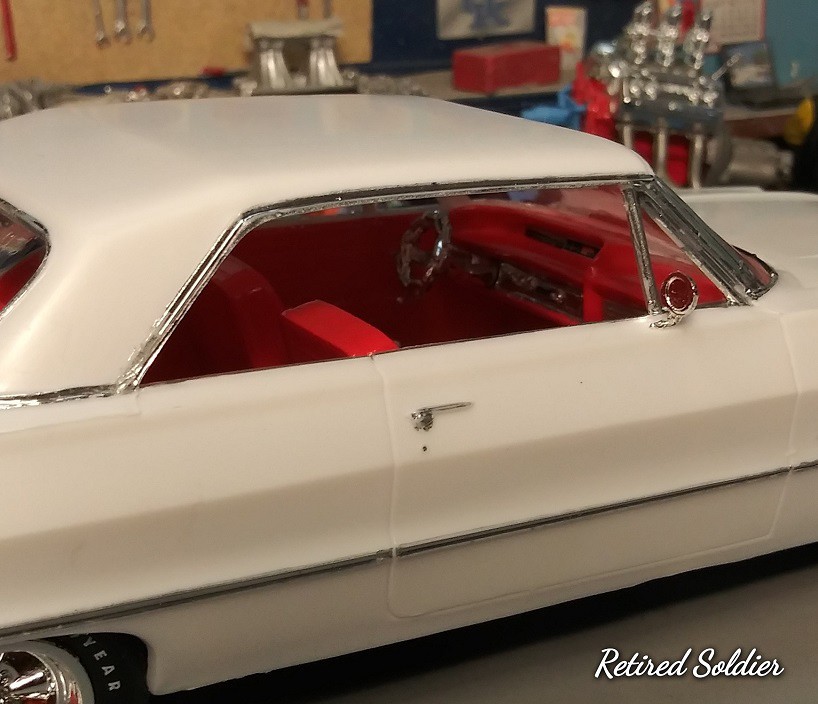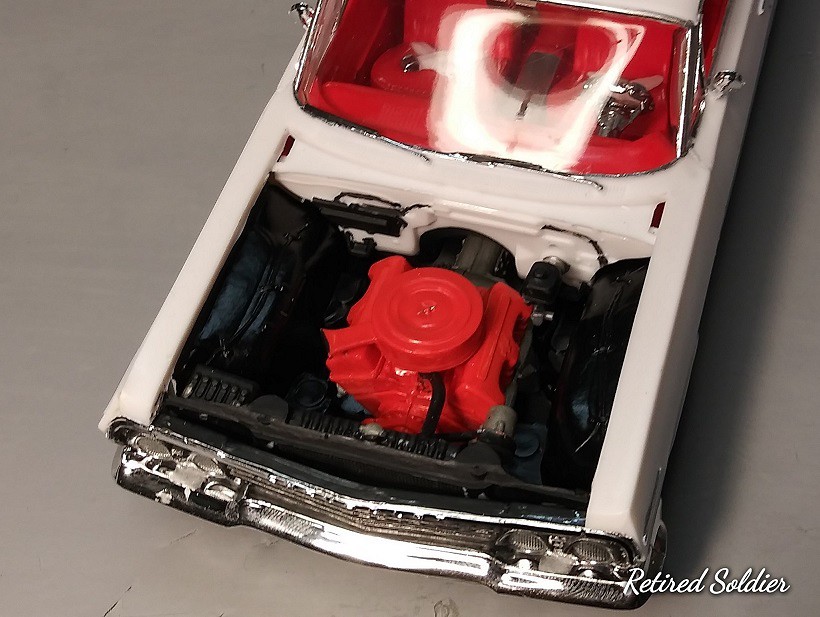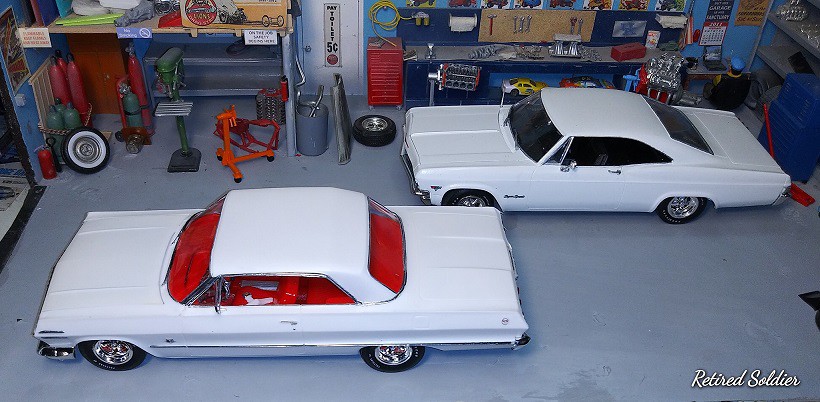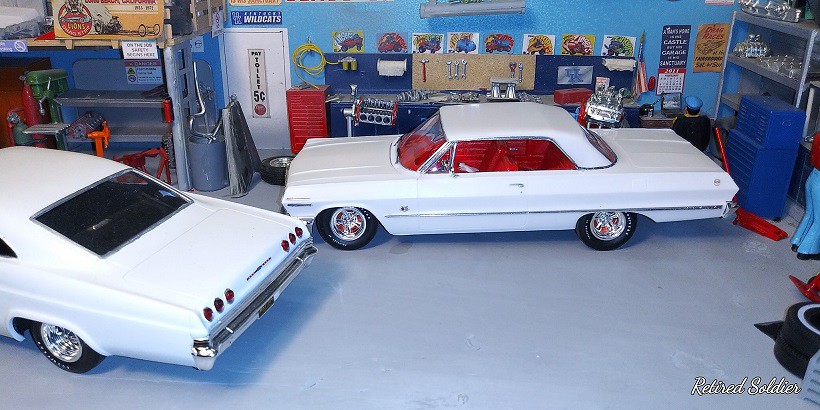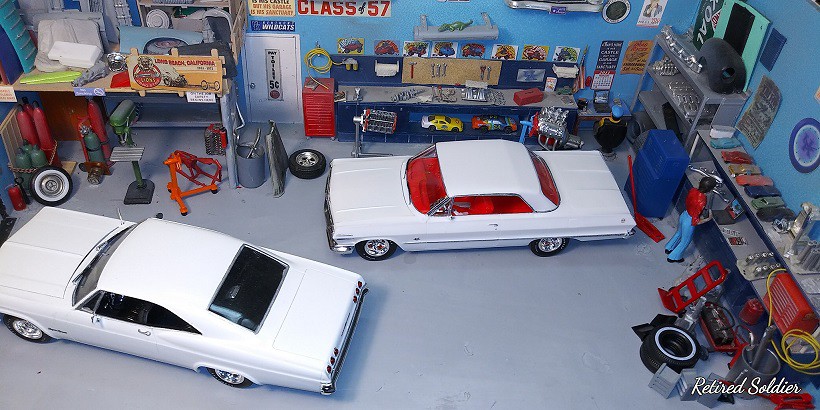 Later R/S