Small update.
These trucks are being built as representations of the overall look of these trucks. I am not copying any specific trucks.
I started adding details to the bed of "The Monsters". The folding chair will be the radio man's station. One row of Ammo cans need to be re-installed in that bare spot.
"Frankenstein" got the lettering on the side yesterday. I still need to do the other side. This is my first time trying hand lettering. I am VERY happy with the way it turned out.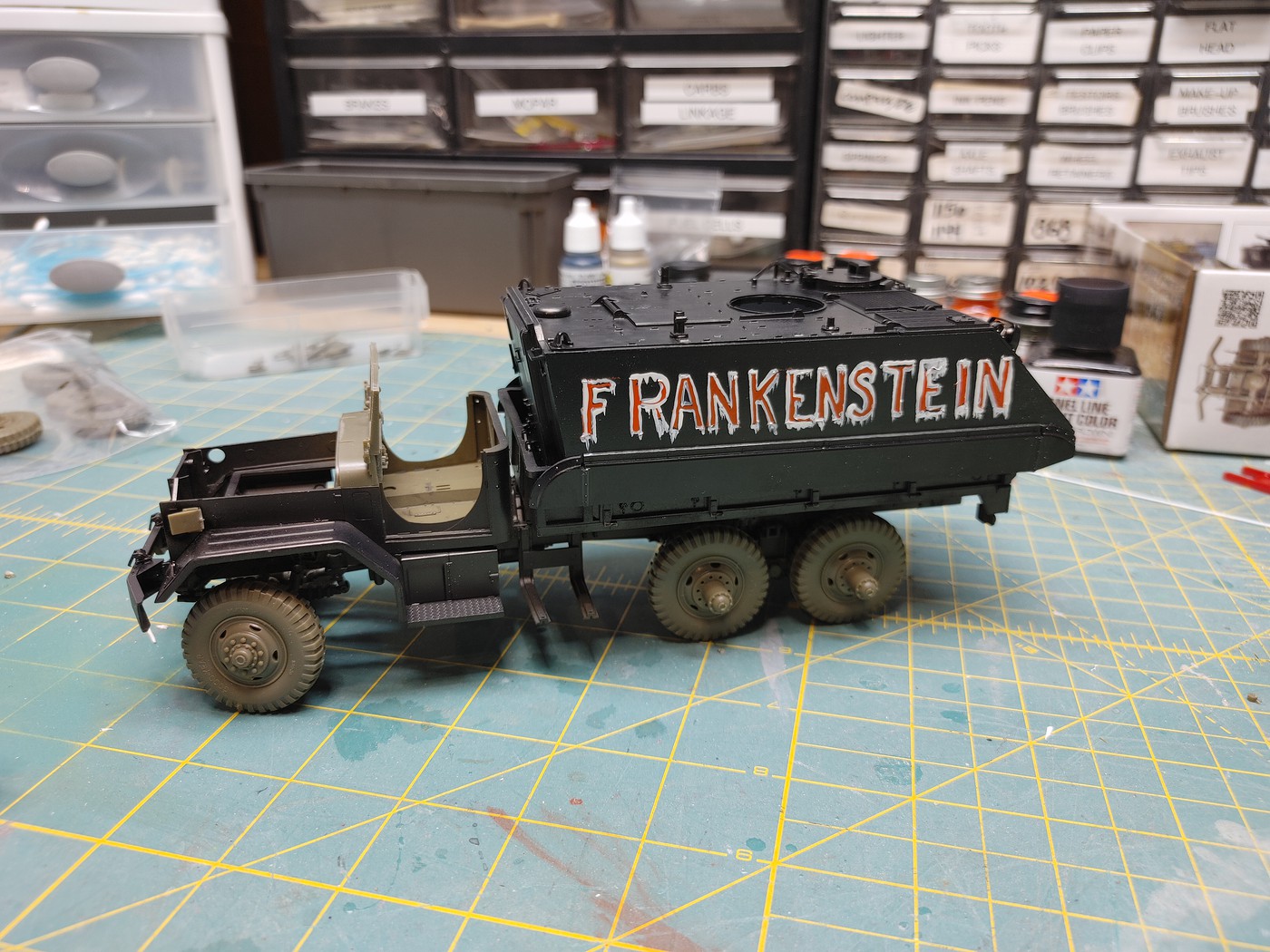 The lettering on "The Monsters" will be different but also done freehand as that's how a lot of these trucks were done.
Thanks for looking