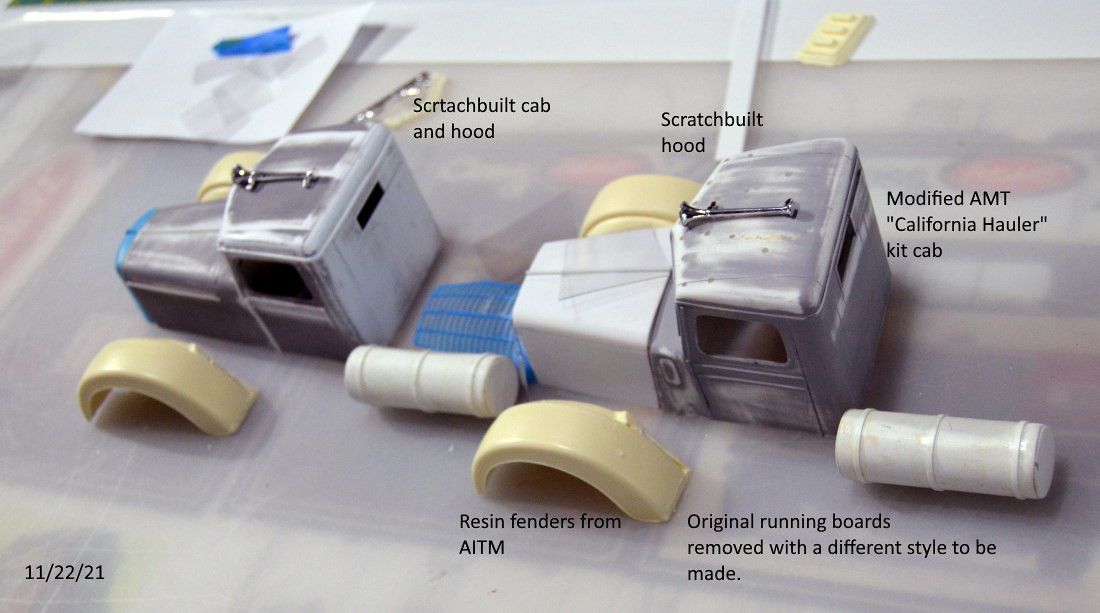 These two cabs are my renditions of the 1939-1940 era style Peterbilts. The cab and hood on the left is scratchbuilt, the hood on the right is also scratchbuilt, but the cab is a reworked AMT Peterbilt "California Hauler" kit cab.
The fenders are resin cast from AITM. I sliced off the 1950's era stepboard/running boards as they were much taller than the early-year stepboards. I will make new ones with flat plastic and diamond tread plastic.
Keeping with the early era for Peterbilt, this one is an integral sleeper tractor built in early 1940.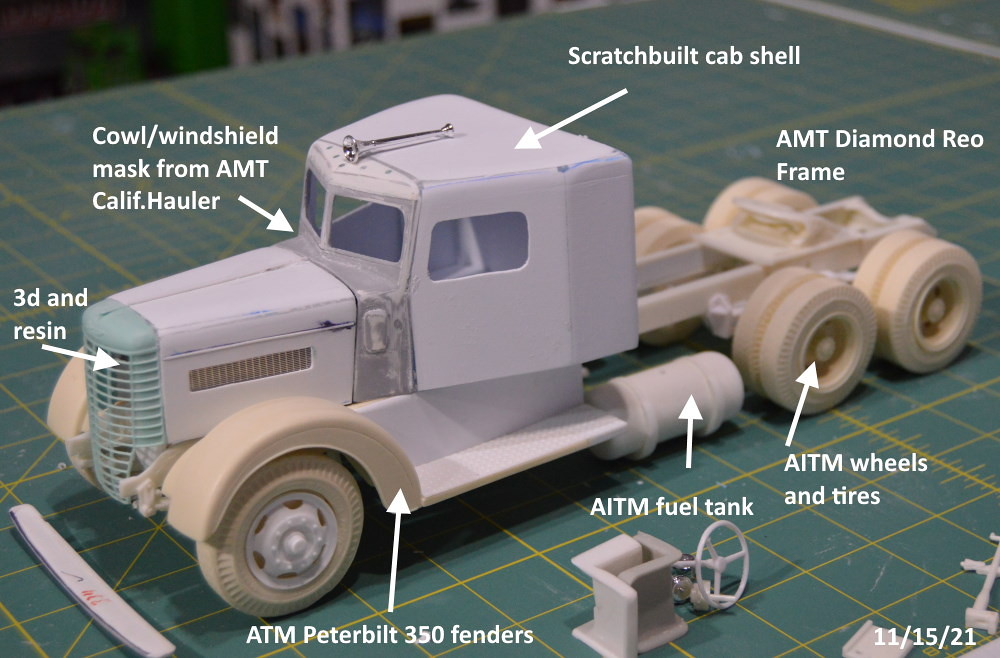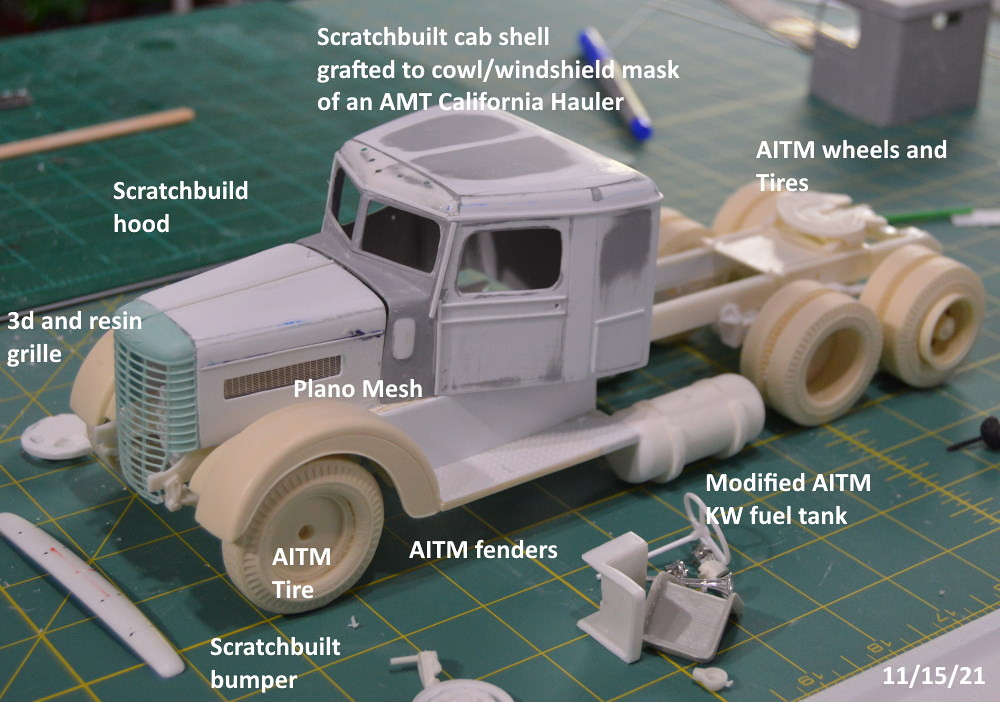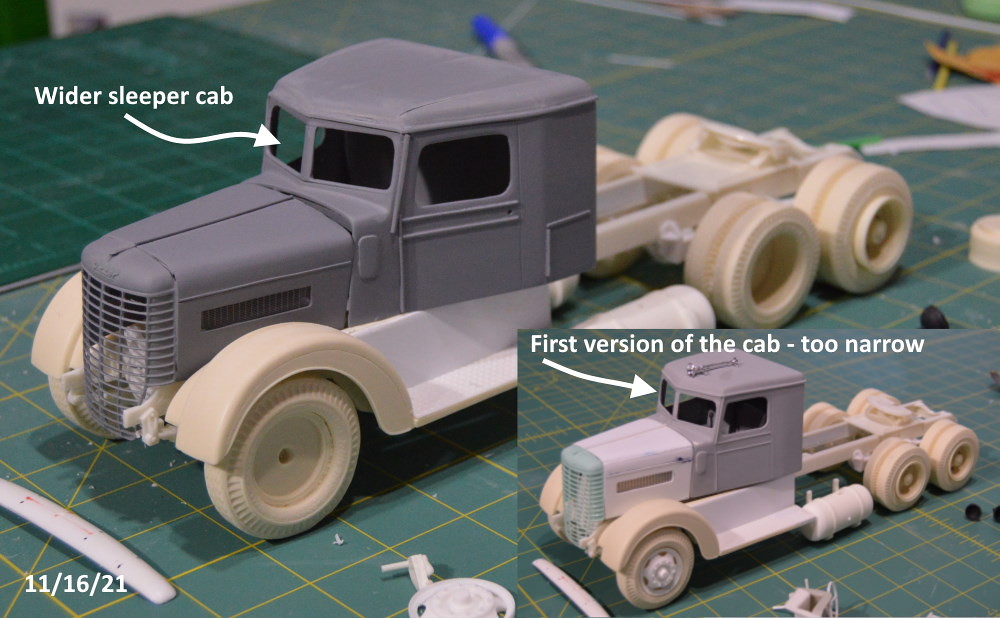 The donor chassis for this kit is an AMT White-Western Star. The wheels and tires are from AITM.