KKIM Show pics, my haul, and a long shot parts request all in one post. *PIC*
I know Marty already shared his pics from our meeting, and the turnout was small, so there will surely be some duplicates. But, thought I'd share anyway.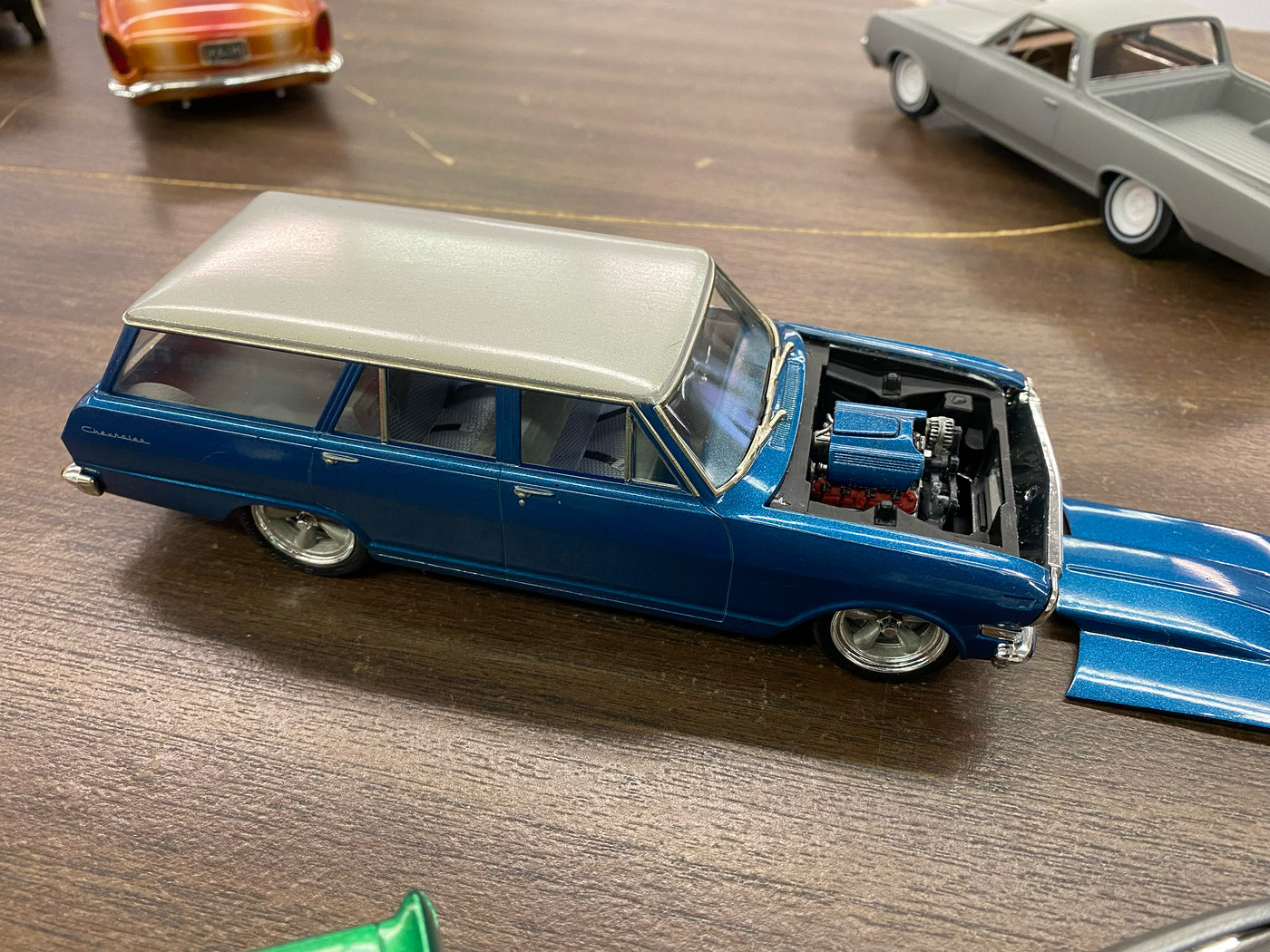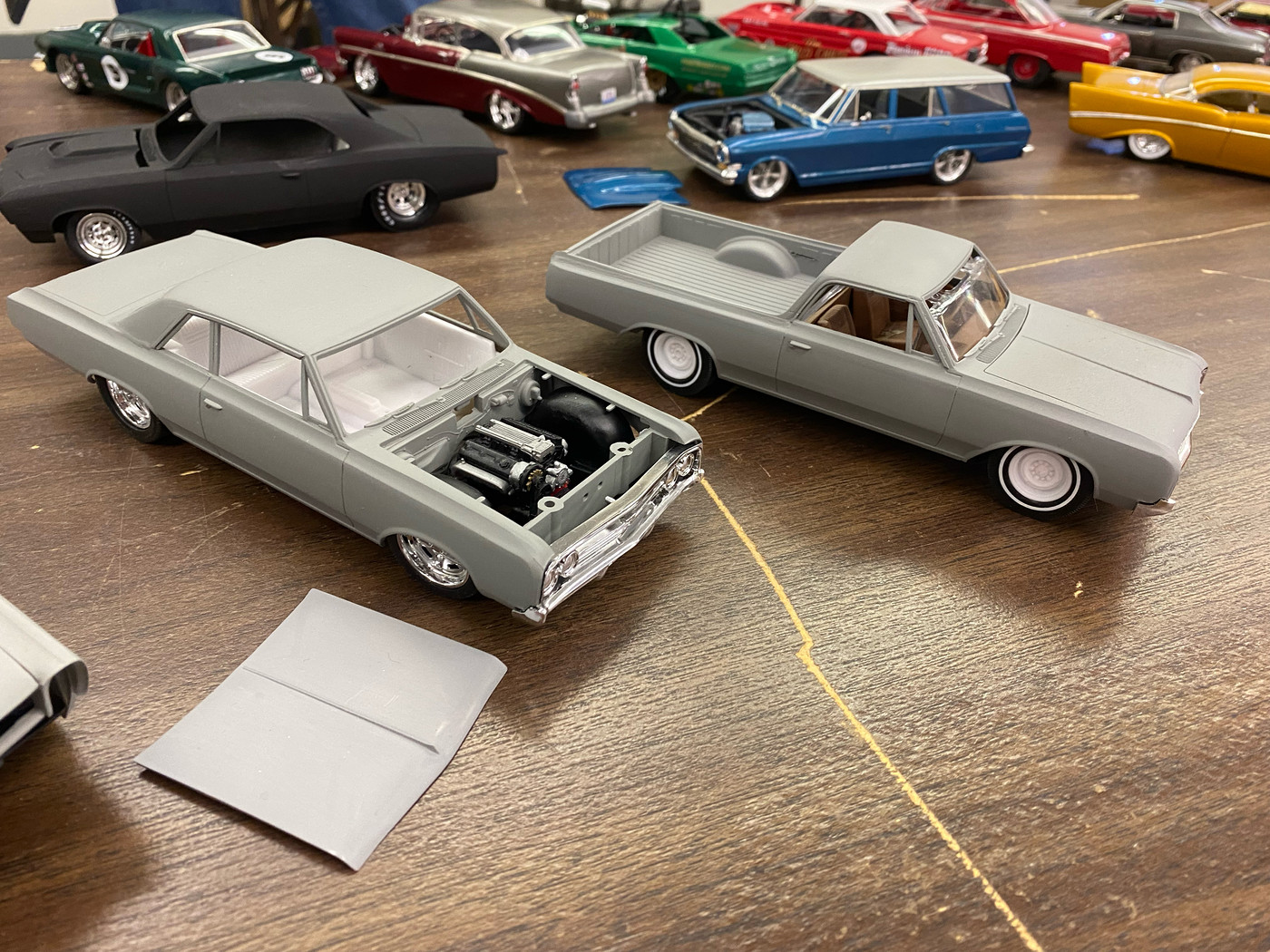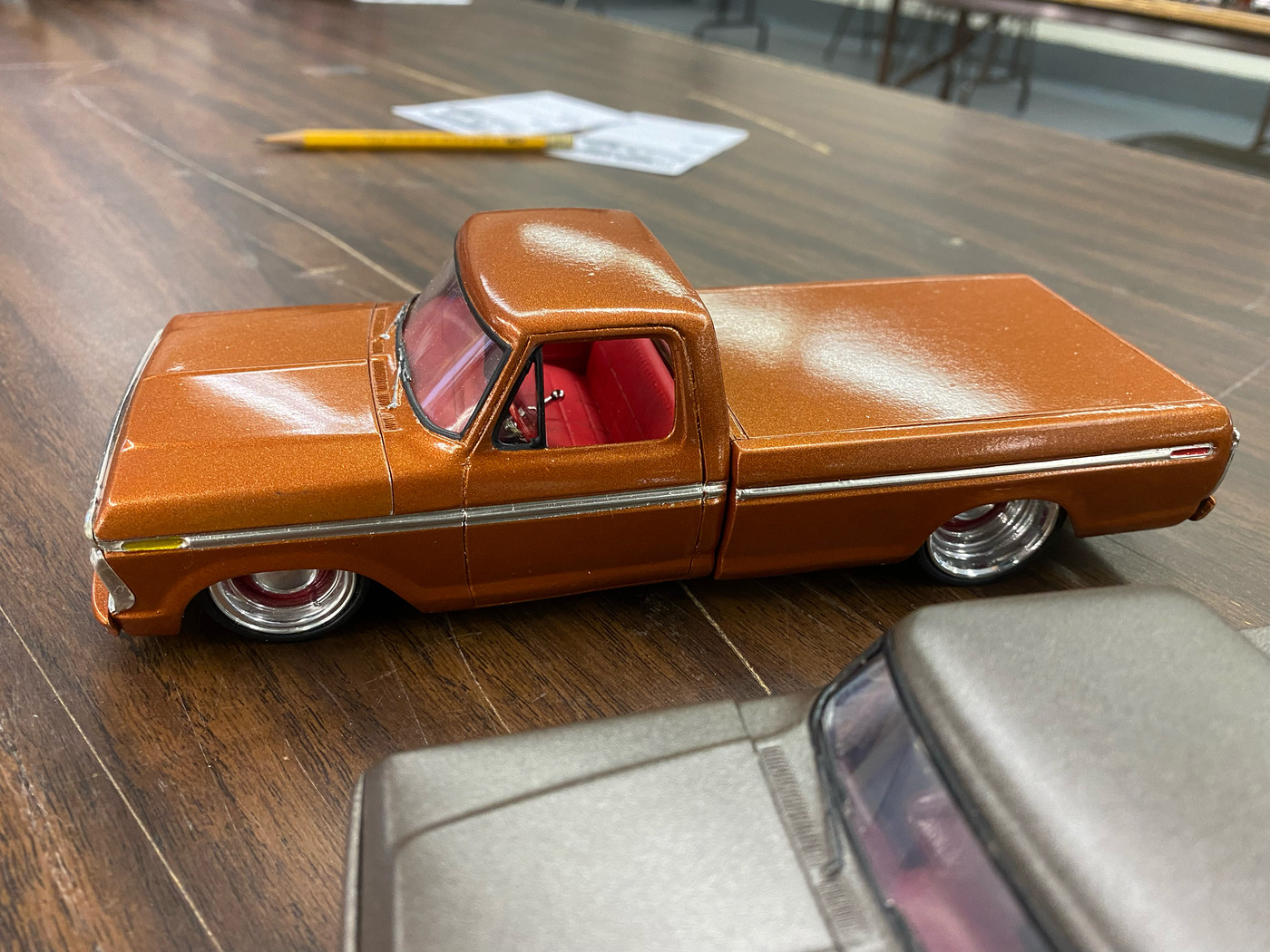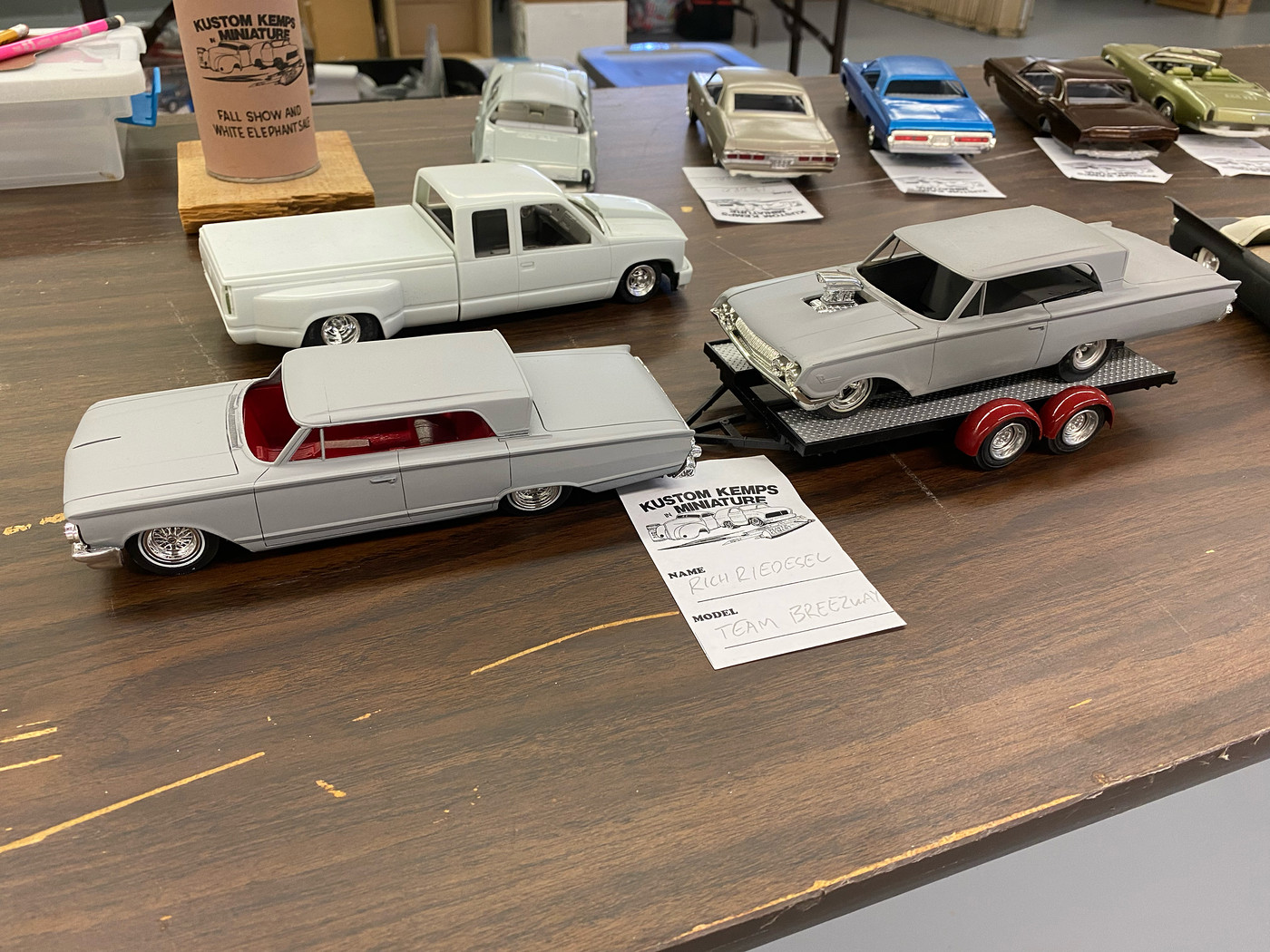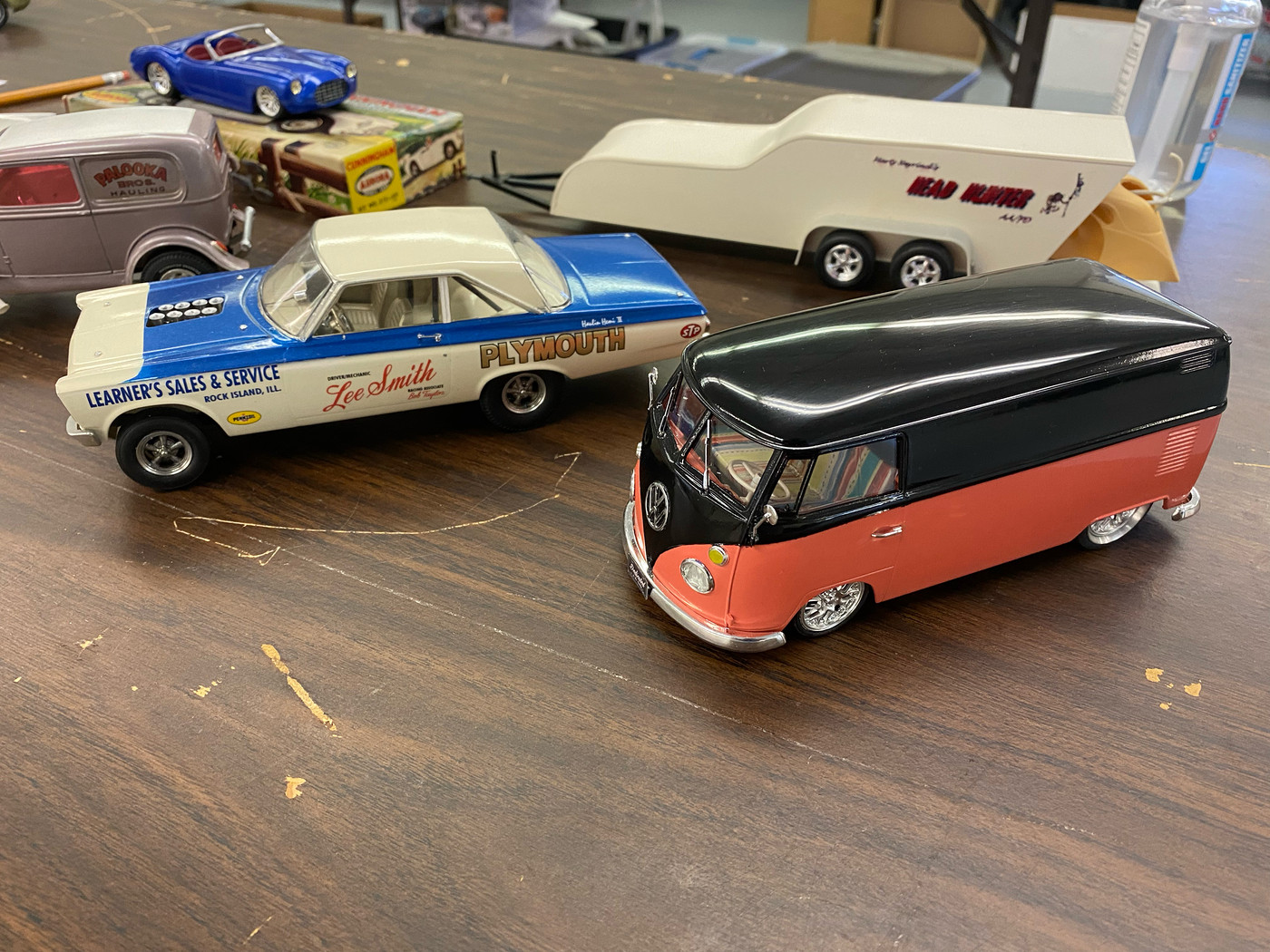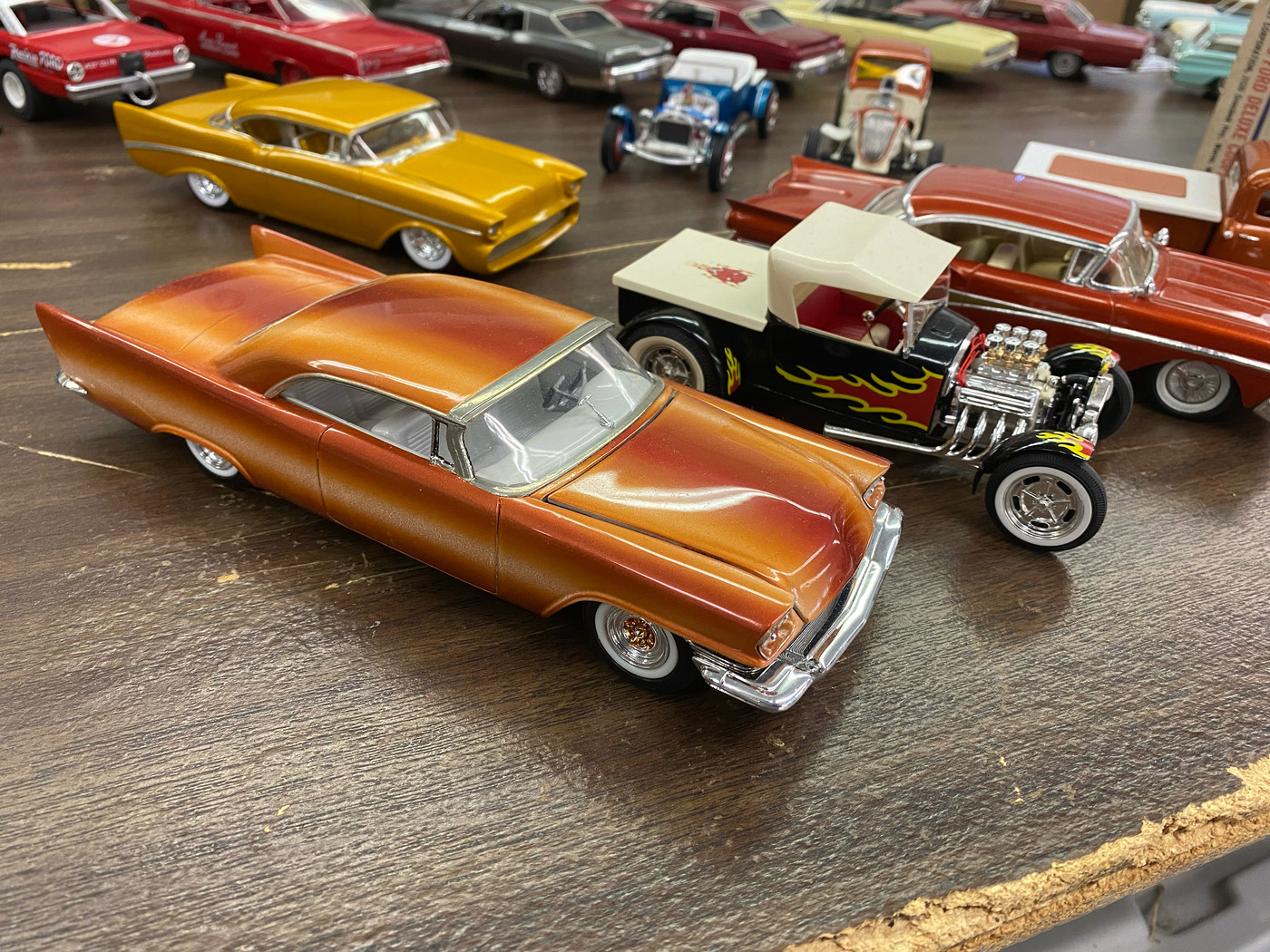 Here my haul. Just going to share a few pieces that are special to me.
Got this sweet Boss-A-Bone from Les Gibbens. I was blown away with this one. After the disaster of trying to disassemble the glue bomb one I had Les took pity on me and now between this one and my surviving parts from the glue bomb I can build a legit Boss-A-Bone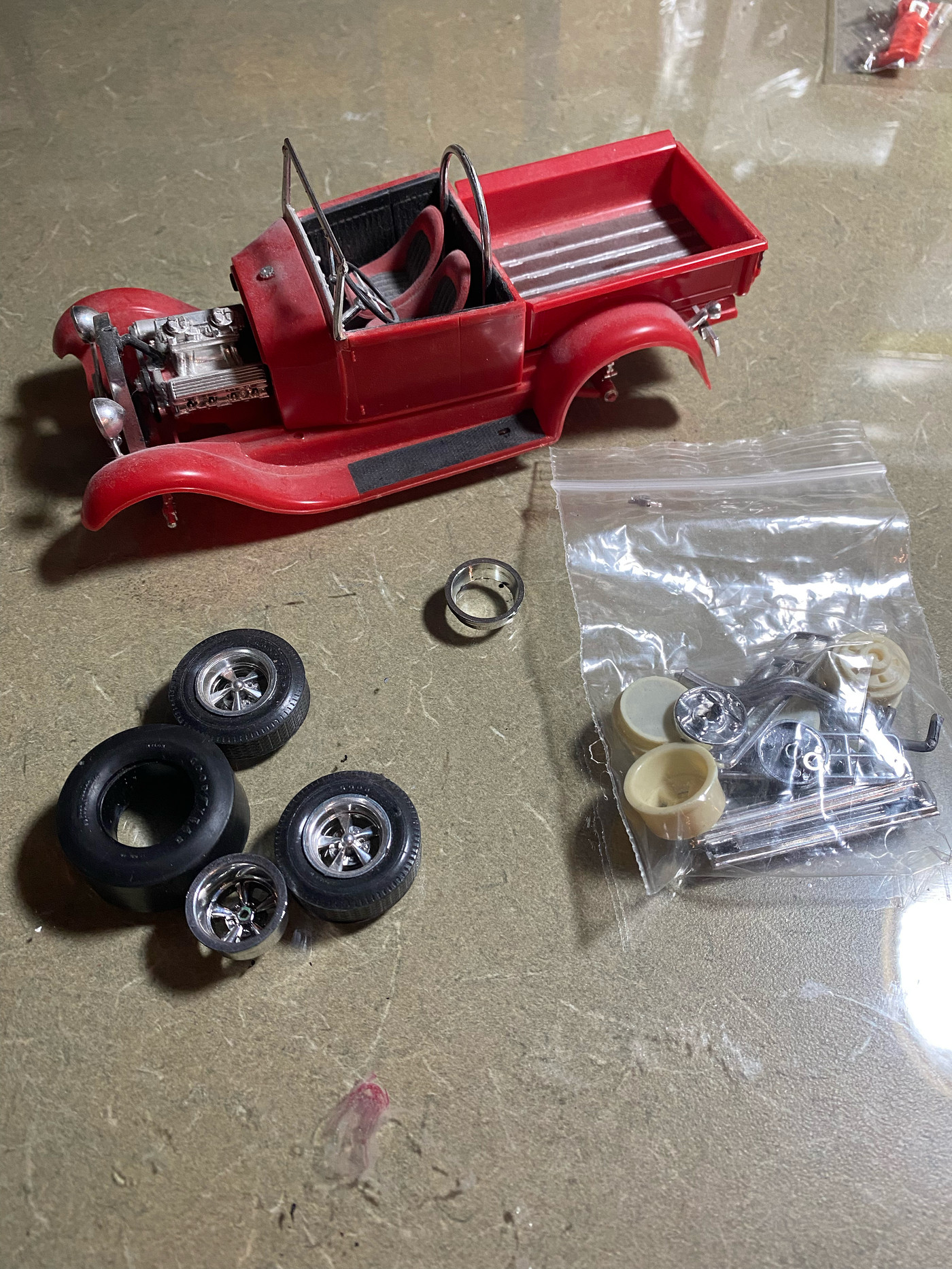 Bought this one from Scott Baldauf. it was one of his dad's builds, so i will be bringing it back to shelf worthy by replacing the warped roof and adding period correct race parts since this one was obviously set up for racing with bucket seat, a blown 348/409 and parachute tucked up under the back end.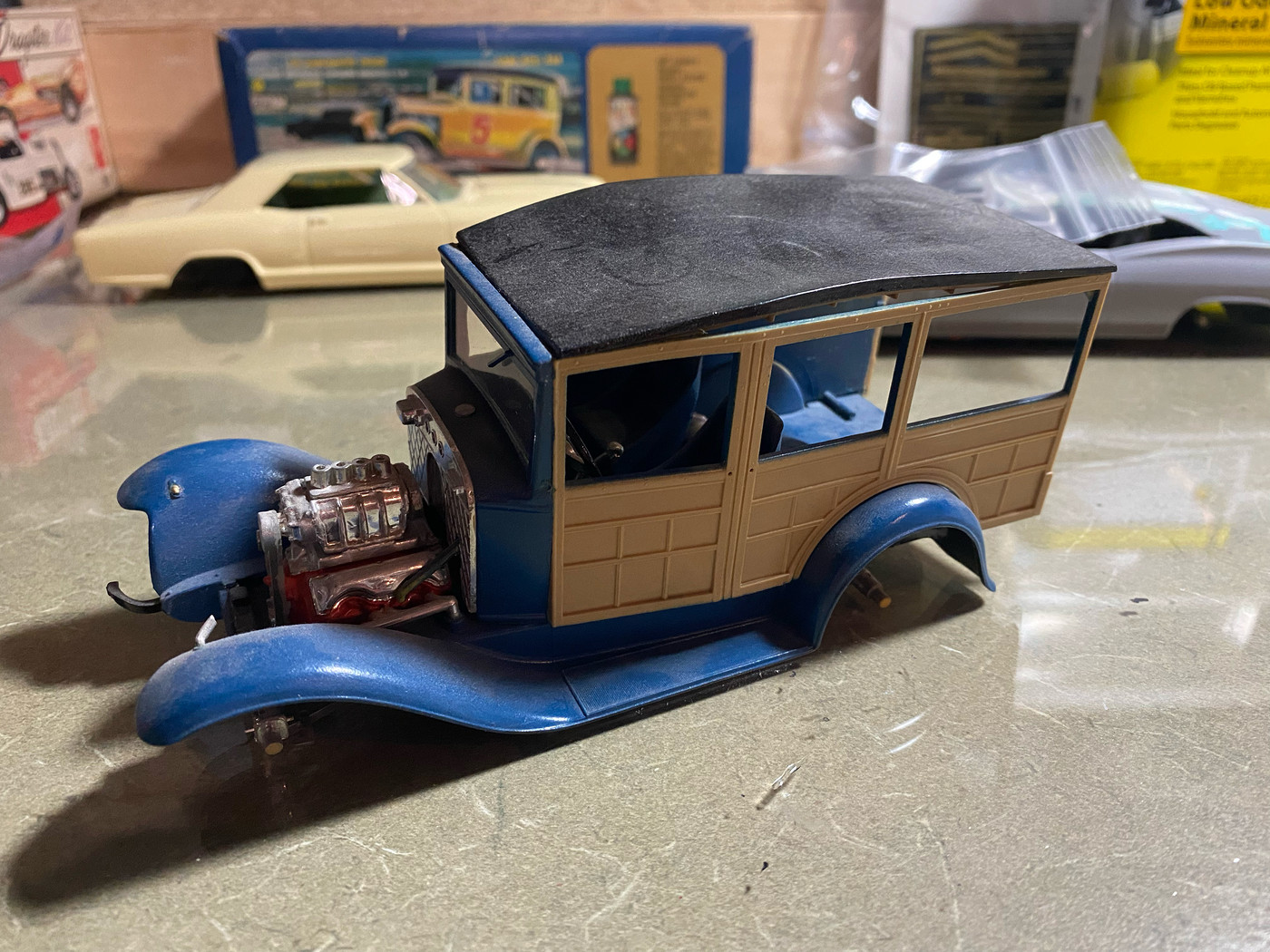 And a couple discarded projects by the club founder himself, Mr John Berry. Hopefully I can whip these into shape and get them on my shelf.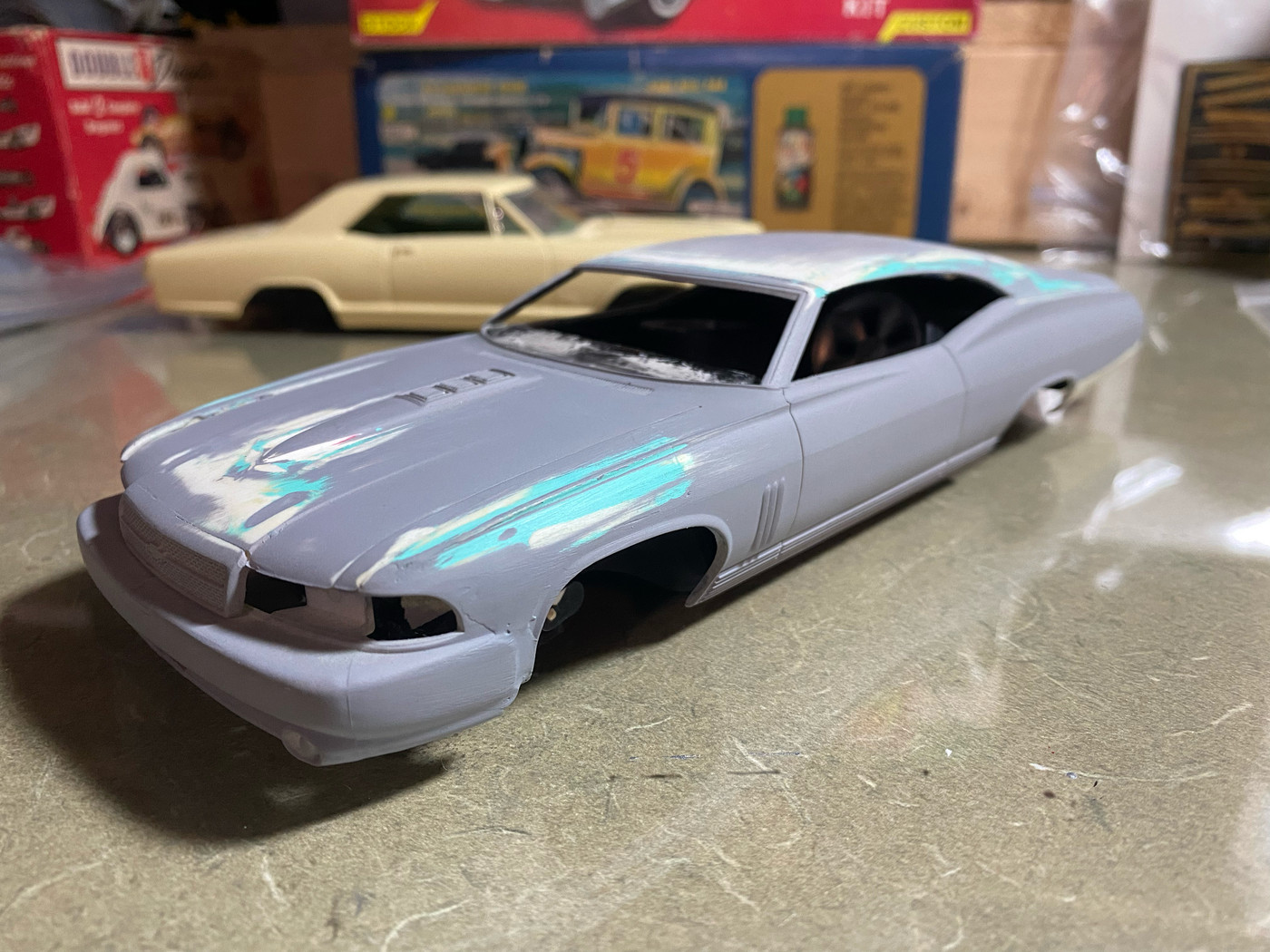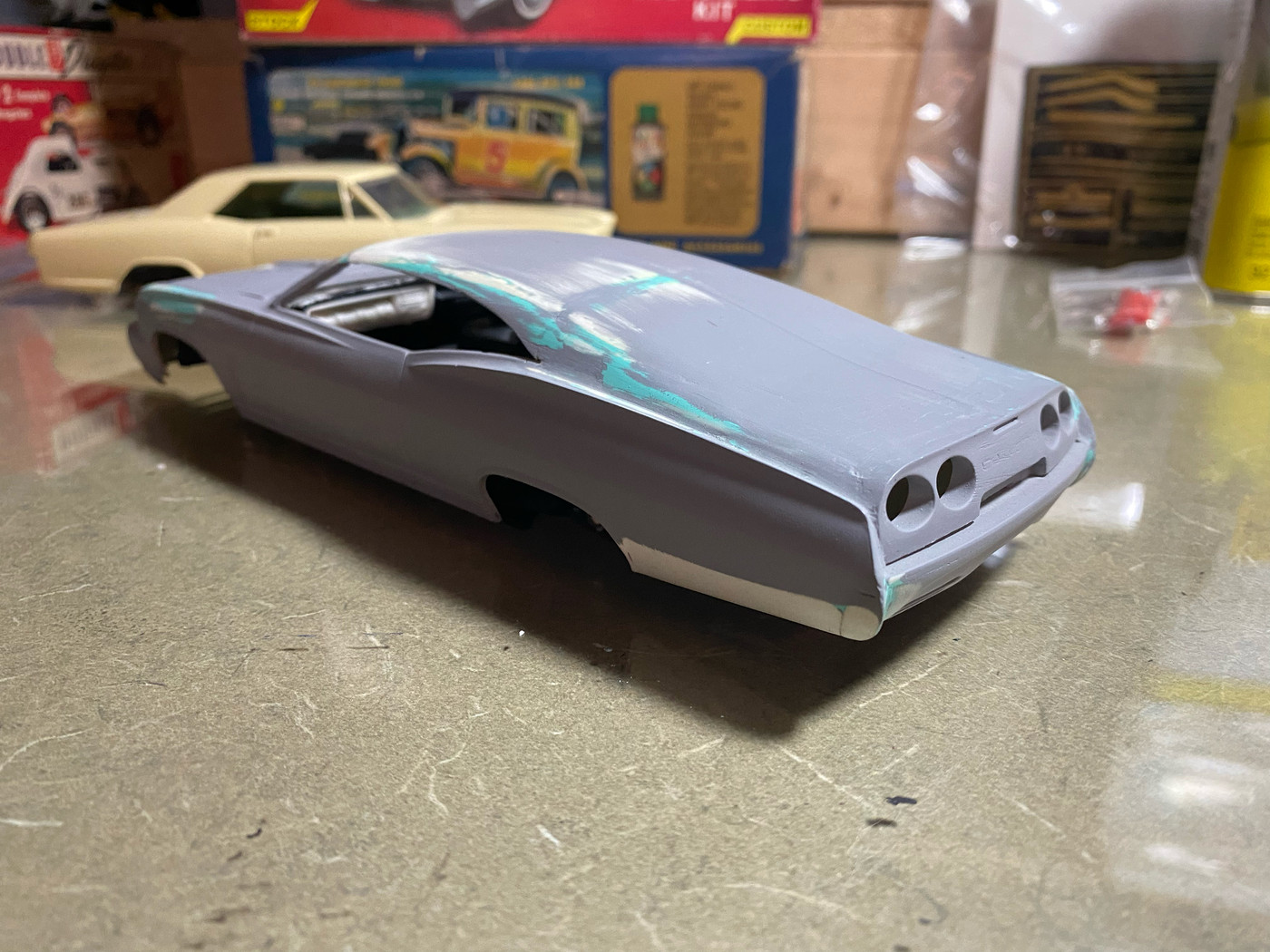 Now, the parts request. I got this from John as well. Someone attached the custom rear pan set up very cleanly, so I'd like to go full custom with it. Sadly, the custom front pan, bumper and grille are missing from the box. I know it's a long shot, but I'm hoping someone might have those pieces (especially the front pan) floating around their spare box. Oh, and the dash too, but that I can live without.