A Model a Day. *PICS*
Since I'm having with '62 Impalas, here's a comparison shot of three different bodies.
First is AMT's original annual.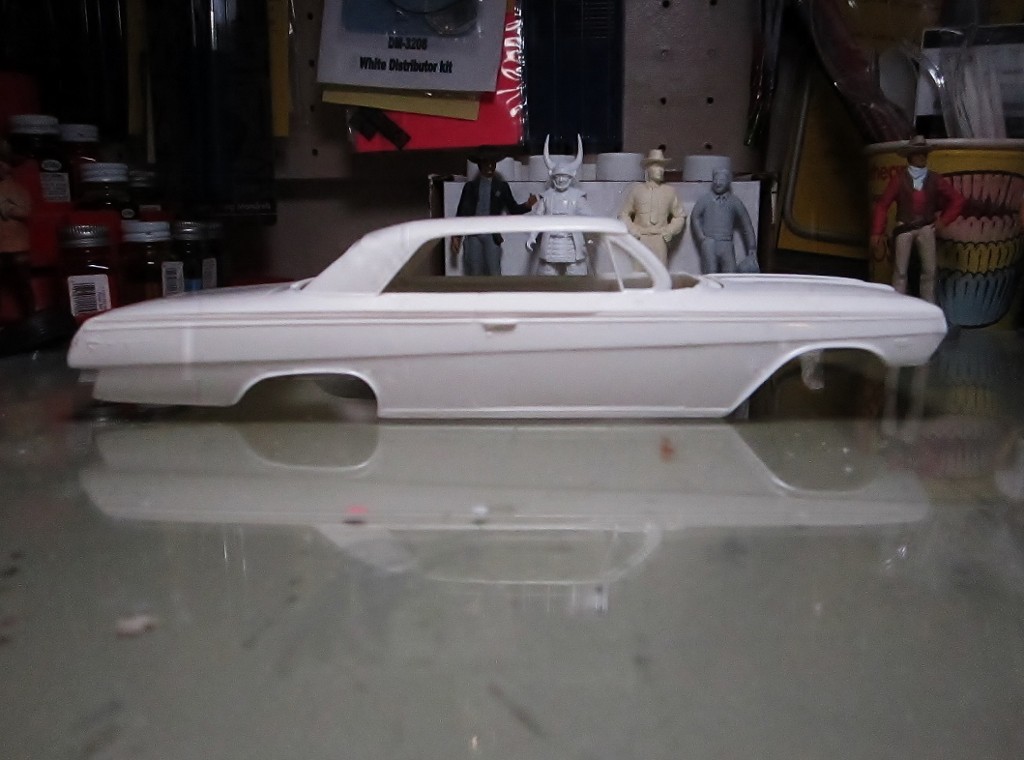 Then is Revell's most recent one. Fender openings are way too square.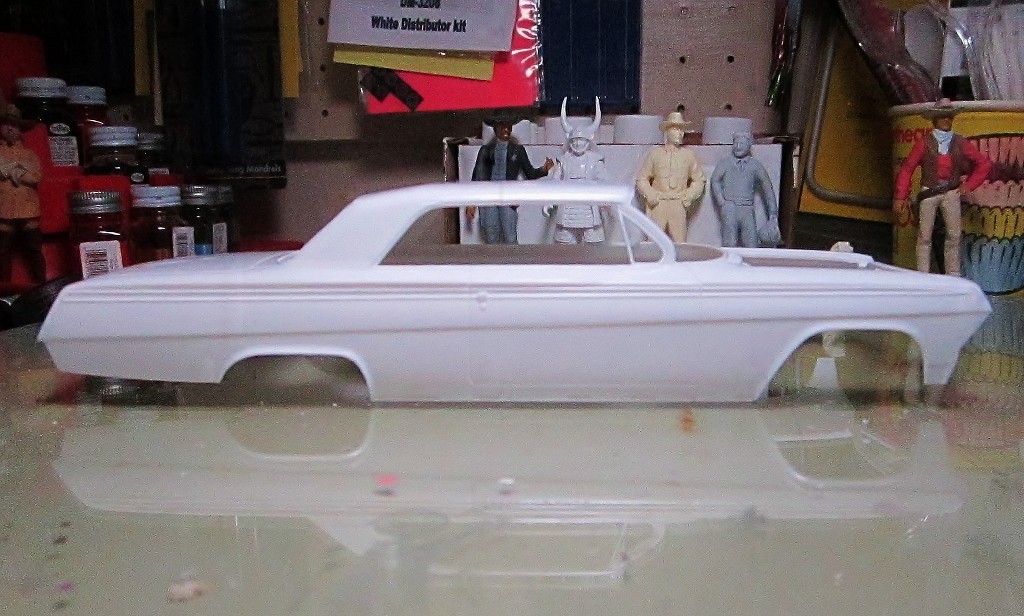 Here's another Revell body with a little rounding of the arch. Probably not completely accurate, either, but suits me better.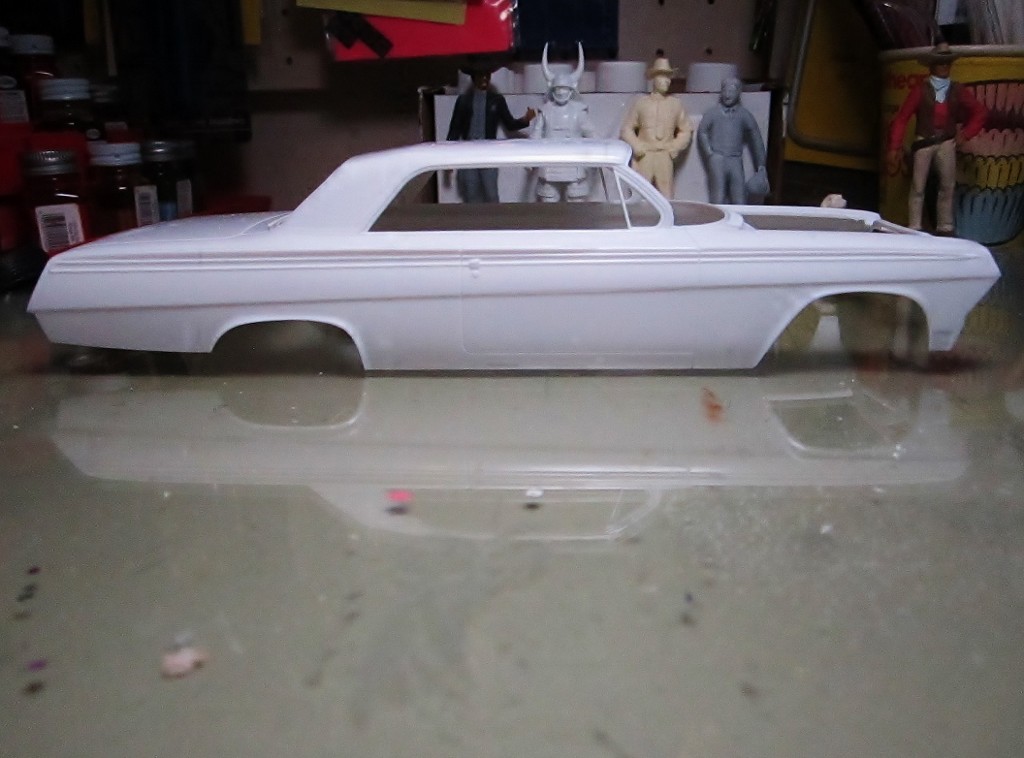 This is the Modelhaus conversion for AMT's '62 convertible. Most pleasing to my eye...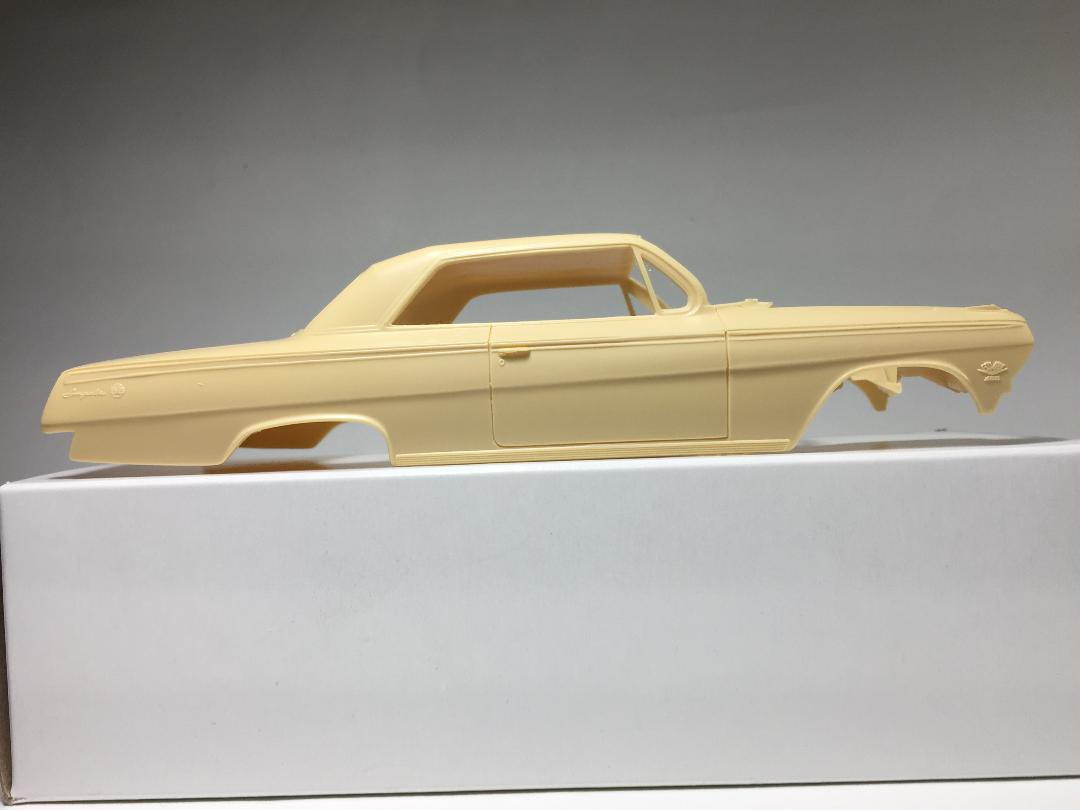 Although it's the same car, what's amazing is how different they are. I have this idea of building all three, painting them the same color, and displaying them together.
Have a good day.
Terry