A Model a Day. *PIC*
I mentioned that I had a lot of '62 Chevy Impalas.
Here's a pair of Modelhaus Impalas.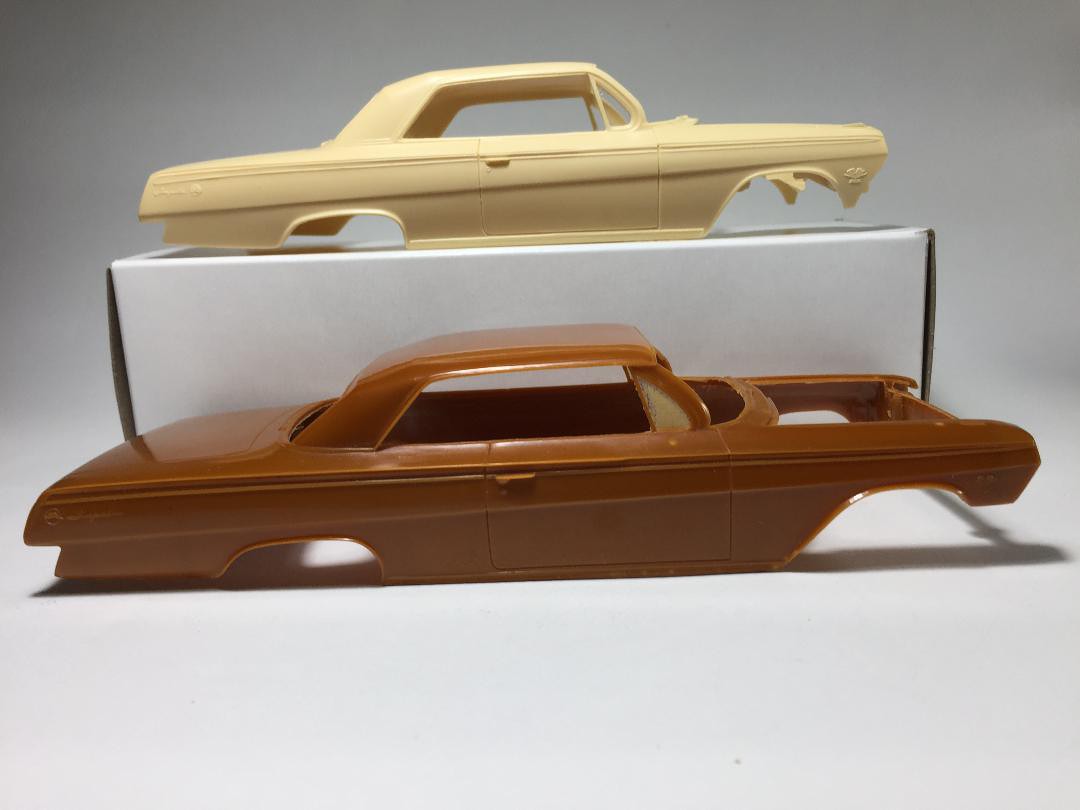 The dark one in the front is an early resin kit based on the AMT '62 annual. This kind of kit was how Modelhaus started--reproducing long out-of-production parts and then bodies to combine with available kits. You're supposed to use an AMT '63 or '64 Impala chassis and engine underneath this one. The kit includes everything else.
The lighter one is a conversion for AMT's '90s-era '62 Impala convertible. It included the body and corrected interior side panels for the hardtop.
It's fun to compare the two.
Have a good evening.
Terry