WIP Model a Day. *PIC*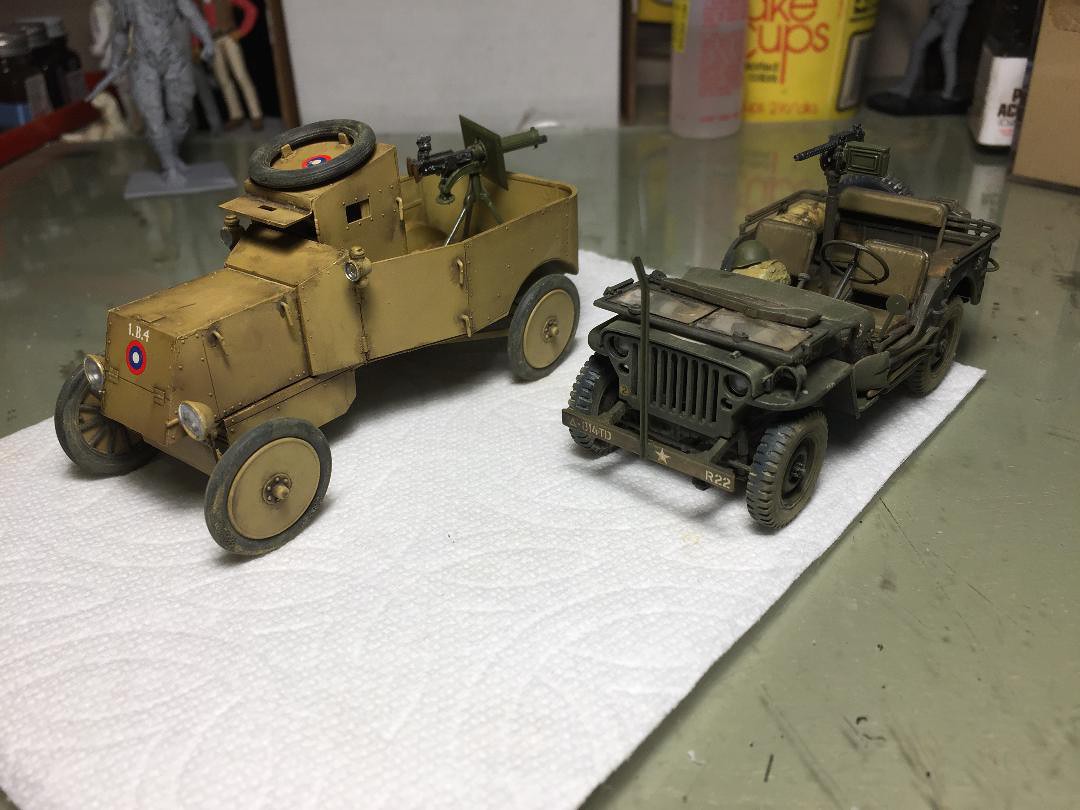 This is a 1916 Ford Model T armored scout car from ICM (Ukraine). Lots of really tiny, fragile parts.
I have some small bits and pieces to finish painting, then assemble. I need to add some extra stowage, too, since this is so plain.
The Jeep is there to provide a sense of relative size. These are fun.
Have a good day.
Terry