Re: For those posting station wagons, I think our host emeritus, Tom Carter, had a lot of success with a '60s(?) Olds wagon in dragstrip competition. Anyone have a copy of the pic he posted a few times?
This is Don Holben's Olds wagon.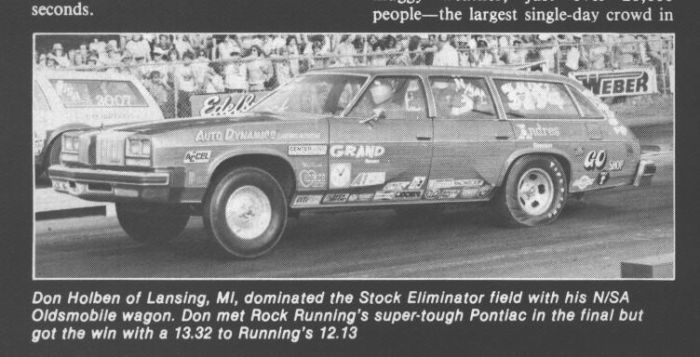 Here's Carter and his Chevy at Beach Bend.
I think this is Carter again at Indy, It has his NHRA stock class number in the window at least, this time in Holben's Olds
Tom also raced a 4 door Cutlass, probably got a picture of it somewhere, but you asked about the wagons.
Those class numbers mentioned appear on the decal sheet of the AMT 65 Chevy Wagon Superwagon. So you can put Tom behind the wheel of your own 1/25th scale drag car.