A Model a Day... *PIC*
I call this "Your Mom's Car." It's a Revell '91 Chevy Caprice. I filled all the holes for the police equipment, added a set of AAM resin wheel covers, and painted it to match a photo in Chevy's dealer brochure for the Caprice. We used this and a second one for a story for Car Modeler called "Fixing a Hole."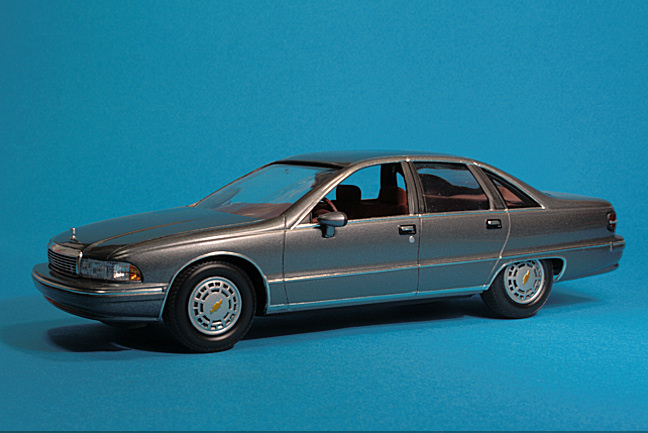 So it's a magazine model, albeit an obscure one.
Terry