This long time resurrected project is moving along on a lot of different fronts. While the body has been painted for 25 plus years, the rest of the car was never truly finished. I don't recall where I left off last time, so I'll just free-form it.
Here, the plug wires are in place, except for the coil wire that you can see hanging down over the valve cover. Yep, Genuine sewing thread pulled through beeswax. (This one's for you, Don Emmons!)
Here is a comparison between the modified interior (left), with the unmodified interior tub on the right. Note that I have begun scribing the door lines, and have cut out the floor, to facilitate laying down some honest to God corduroy for carpet. (I think I mentioned this was going to be old school!)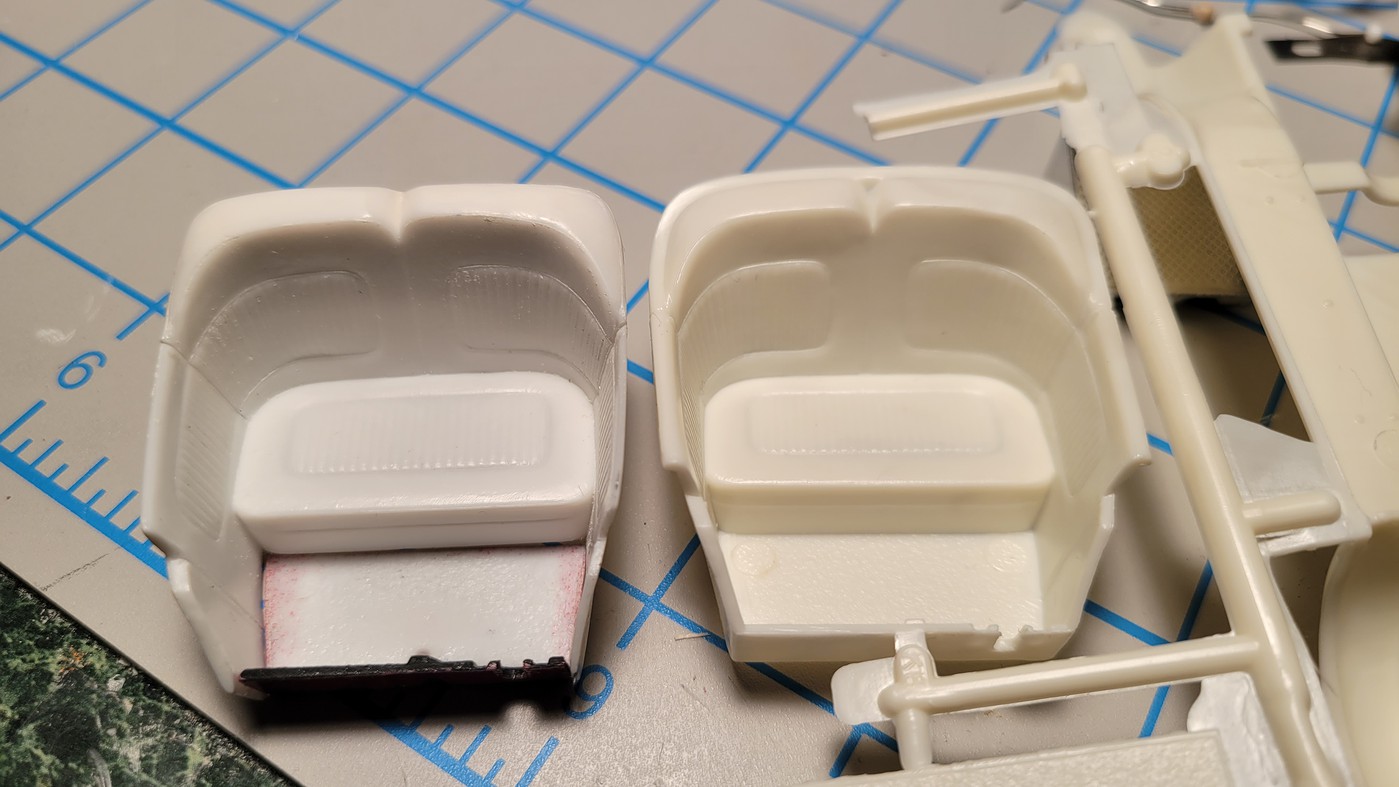 Because the seats sit a little above the top of the body, it was necessary to fill in the back portion of the seat.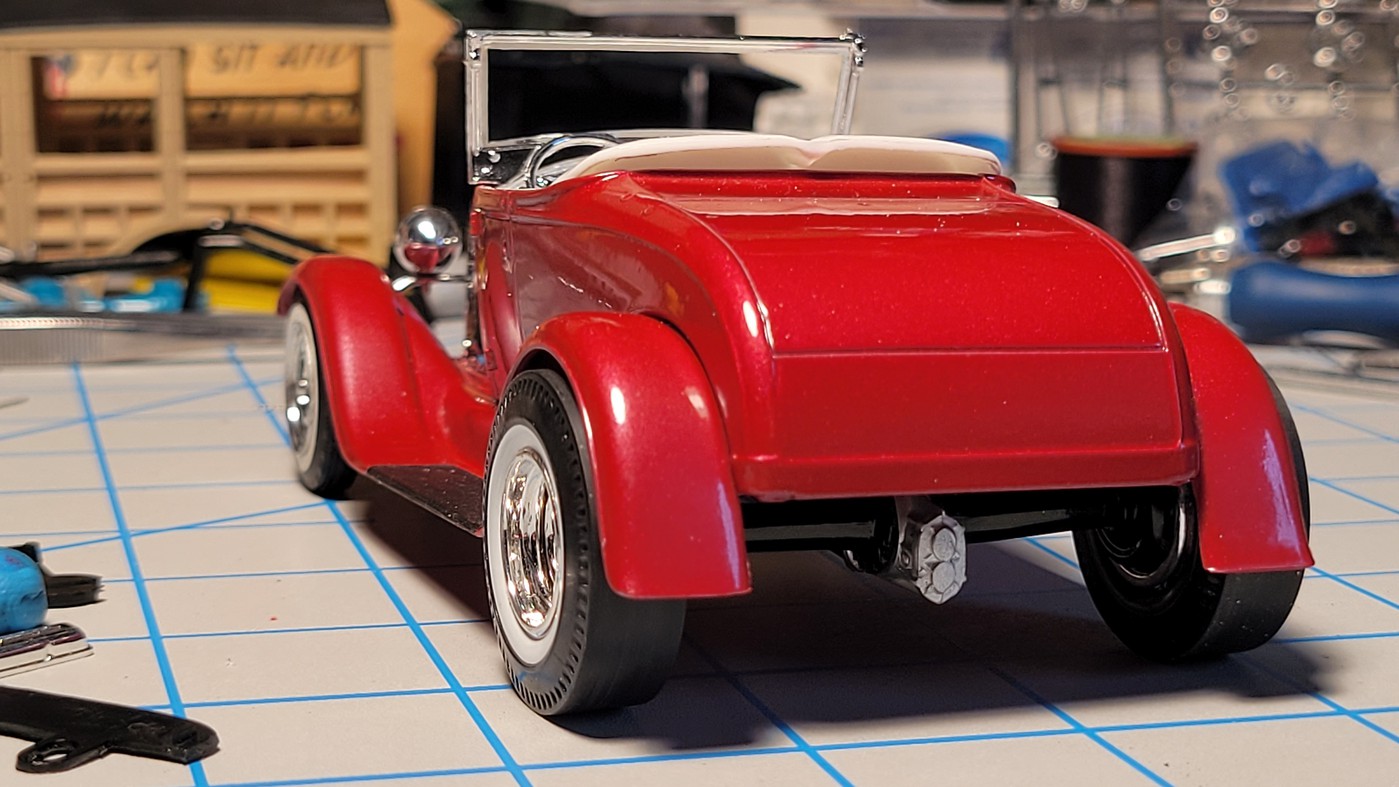 I used Milliput putty for this. It was also the first time I worked with the stuff, and of course, I used waaaay too much.
I still have some finessing to do, but the fit is much better now. Also visible is the black covered insert on the dash, and the wood-grained steering wheel.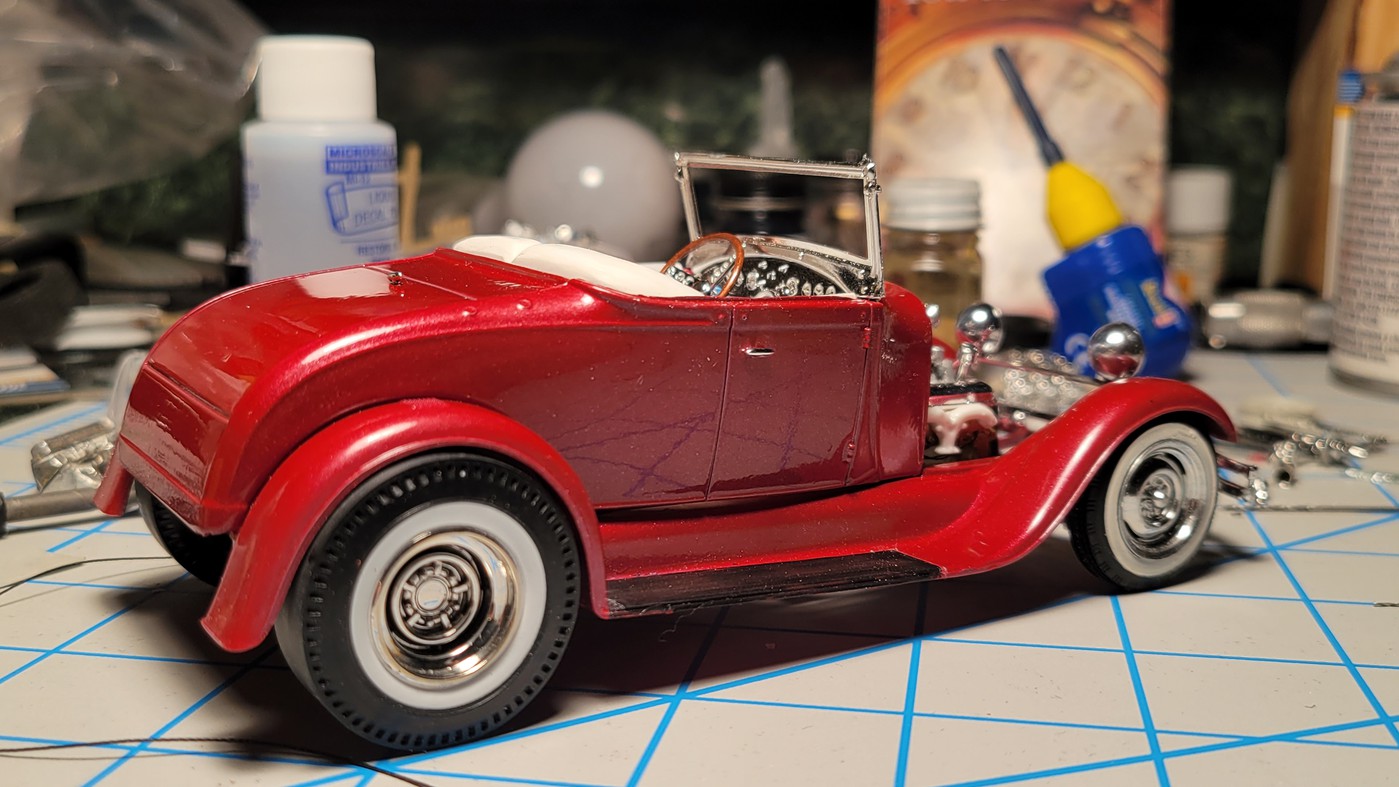 As I mentioned before, I cut the floor pan out and painted the bottom side body color.
I painted portions of the top flat black, in preparation for the Corduroy carpet.
Here's the aforementioned Corduroy, along with a shifter I made from a straight pin. It's a scaled-down version of the shifter in the Monogram Little Deuce
More to come!