A Model a Day. *PIC*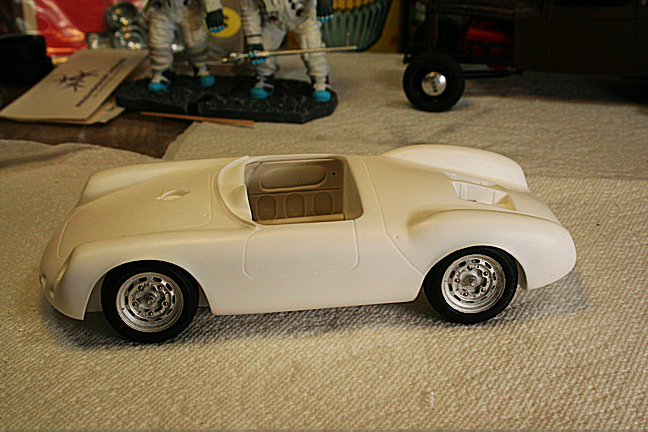 This is a Studio27 kit of James Dean's Porsche 550. Comes complete with stripes, the name, and a James Dean figure with two different heads (one with sunglasses, one without), and directions on how to make a cigarette hanging out of his mouth.
It's a nice curbside, and was ridiculously expensive.
Still among the many "works in progress" around my workbench.
Have a good day.
Terry